4 Quick Tips On SEO For Restaurants In 2020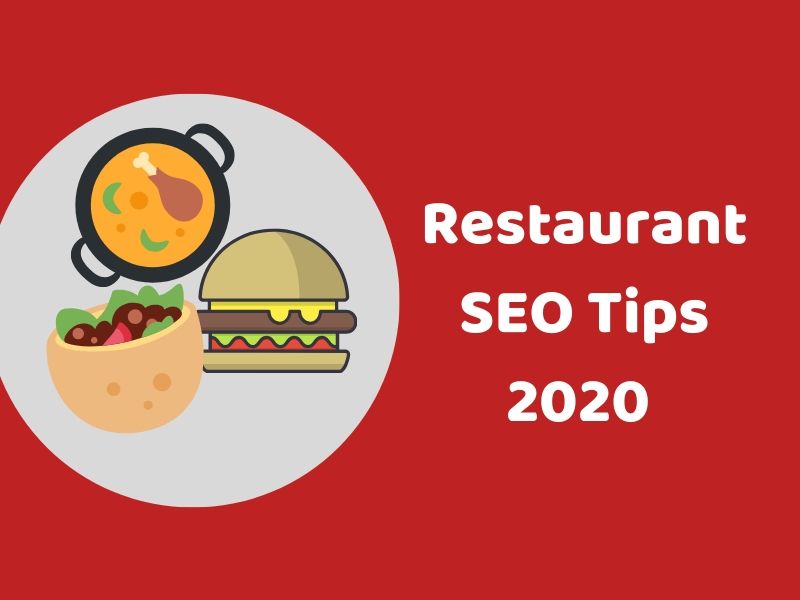 Did you know? 72% of all people your search for local restaurants near them ended up visiting a restaurant within 5 miles of them.
So what does this mean? It means that if your restaurant website isn't optimized for SEO, you could be missing the majority of your customers online.
In this article, I will guide you through essential SEO tips to help you rank your restaurant website higher on Google and crush your local competitors.
Here are the 4 SEO tips for restaurant business:
1. Define Your SEO Strategies
Before jumping right into the meat of restaurant SEO, first, you need to determine and have the right strategies in place.
Identify the geographical regions that your restaurant offers service in. Take a survey on your business' competitors and see how they approach their content strategies.
Next, research what keyword terms and phrases your audience uses through Google Keyword Planner or a third-party keyword research tool such as Ubersuggest.
You can classify your keywords into 2 groups, i.e. Broad and niche keywords.
Broad restaurant keywords – Are general keywords associated with your restaurant business. For example, "Restaurant in LA". This is mainly coupled with the locations you serve.
Niche restaurant keywords – Refer to a more specific type of keywords that you could target. For example, "Thai restaurant in LA". This is often associated with specific types of service your restaurant offers, such as type of cuisine.
2. Apply On-Page SEO Best Practices
Once you have the basic strategies in place, next you can start looking into creating unique SEO-optimized content on your restaurant website and apply the following on-page SEO best practices:
Optimize Your Title Tag And Meta Descriptions
A title tag is an HTML tag that tells search engines what your content or page is all about. It's what gets displayed in search results.
A meta description is a snippet of characters – a tag in HTML –which summarizes a page's content.
Make sure you include the main keywords your targeting on your pages in the title tags and meta descriptions. Don't forget to add some modifiers to enhance click-through-rate (CTR)
Make Sure Your Site Is Mobile-Friendly
According to the stats, mobile accounts for 58% of all searches on Google. So if your website isn't optimized for mobile devices. you could be missing more than half of the customers.
Also, according to Google, mobile-friendliness is one of their ranking factors. So search engines will reward and rank sites that are responsive higher in SERPs.
You can use a free tool like Google Mobile-Friendly Test to check if your site supports mobile devices or not.
Add Schema Markup
Schema markup is a snippet of code that help search engines understand your content and pages.
This also helps In displaying what we called as "rich snippets" in the search results.

For example, star reviews, recipes, etc.
To understand more about the restaurant structured data, check on the link here
Ensure Your Site Is Secured
Securing your website with an SSL certificate is a must, especially if your restaurant website accepts online transactions.
Google also prefers to rank sites that are secured higher in the search results. So this SEO tip for restaurants is a must.
3. Don't Forget Off-Page SEO
Off-page SEO helps build your restaurant brand's credibility and trust. This can be mainly divided into 2 things, i.e. backlinks and social signals.
Backlinks
Backlinks are any hyperlink pointing to a page or website from other websites. They act as a vote as to how authoritative a site or page is. The more quality backlinks your restaurant website has, the higher it will rank on Google.
The best and easiest way to build backlinks is via guest posting.
Social Signals
Even though social media's direct impact on SEO has long been debated, we know that social media engagement can drive users to your site.
Social media can be a powerful touchpoint of the customer journey, showcasing what customers can expect to experience at your restaurant.
The 2 most important platforms are Facebook and Twitter. Make sure you post content regularly, keep your customers updated with your business's latest news and fill in all the necessary details about your restaurant business.
4. Local Optimization Is Important
Local optimization refers to local strategies that are necessary if you're running a local restaurant.
Claim And Optimize Google My Business
Google My Business (GMB) is a business listing on Google that allows your business to be discovered in Google search results and maps.
Claiming GMB is also important for voice search as Google displays the local pack's results whenever someone uses voice to do a local search, such as "restaurant near me".
Optimizing listing includes things like adding high-quality photos of your restaurant's interior and exterior design, fill in all the necessary information and encourage customers for online reviews.
Add Your Restaurant To Local Directories
Adding your restaurant website to local directories such as Yelp and Yellow Pages help build your brand's trust and credibility.
This is also one of the important SEO tips for restaurants. Make sure you maintain a consistent NAP (Name, Address, and Phone Number) throughout all the listings.
Conclusion
That's all for the 4 SEO tips for restaurant businesses in 2020. Hope you find this article valuable and informative.
Keep in mind that SEO takes time and effort. But once you get the ball rolling, it's worth it. The sooner you start optimizing your site for SEO, the better off you're going to get as far as ranking higher on search engines in concerns.
Let me know how your restaurant website is performing once you have applied these SEO tips in the comment section.