According to the stats, in 2019 97% searched online to find a local business, and 64% of mobile restaurant searchers convert immediately or within an hour!
So, would you like to increase your restaurant's online presence? Are you ready to make thousands of dollars every month by ranking your business on the first page of Google?
Then grab a pen and paper and note down everything in this article on how to optimize your restaurant website for the local restaurant SEO.
What Is Restaurant SEO?
SEO (Search Engine Optimization) is the process of optimizing your website to get it ranked or displayed on search engines like Google, Bing, etc. and ultimately convert the users into customers.
Restaurant SEO is the process of optimizing your local restaurant website, to rank on search engines. The goal here is to rank on the first page.
This is because 75% of clicks go on the first page of Google search results.
Besides ranking on the first page, your website should also have a proper conversion mechanism in place. This is because the end goal here is to make money right?
So are you excited to know how to rank and convert your prospects and attract more customers? Let's dive into the SEO best practices for restaurant SEO.
1. Determine Your Strategies
First and foremost for any business is to have clear strategies and plans to proceed.
The most important thing here is to first identify your target audiences. You should have a clear understanding of your prospects – demographics, interests, gender, age, etc.
This is known as a buyer persona.
Then comes the online strategies. There are 3 things which you need to consider for local businesses like restaurants
Website
Local business listings
Customers engagement and feedback
Website
Define the proper layout and design of the website. Include things like proper addresses, easy-to-navigate navigation menus, maps, menus, etc.
Make your site trustworthy – both content and design.
Integrate conversion mechanisms like an opt-in form, pop-ups, email subscription forms, etc. – will discuss in details later in the article
Local business listings
Besides your website, local business listings are another channel where your prospects can discover you online.
They also make your business looks trustworthy in the Google eye (authority). I will talk about this later in the article.
Customers engagement and feedback
According to the stats, 86% of consumers read reviews for local businesses.
So you should have a proper review system in place on your site and be prepared to ask for reviews.
Set up a proper engagement system to ensure that you can engage with your prospects and customers. People love great services and care.
2. Competitors Analysis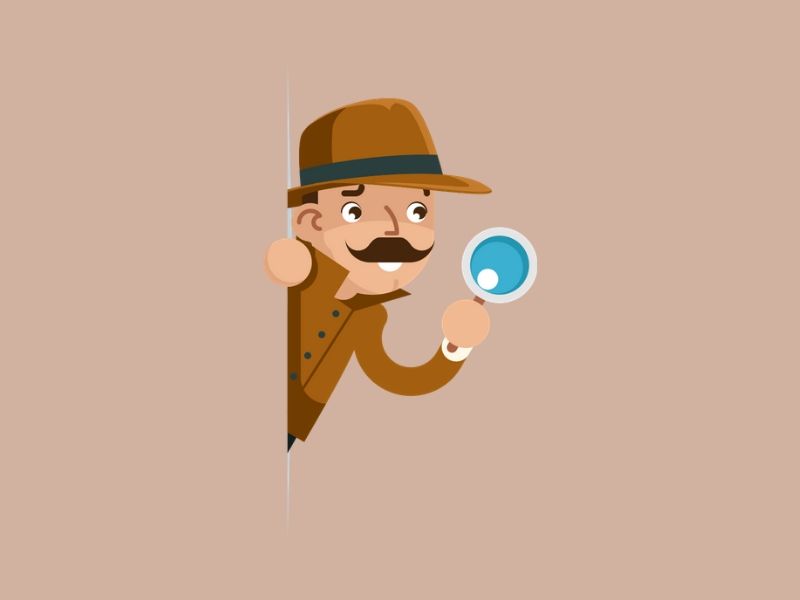 Once you have your strategies set up, its time to check out how your competitors are doing.
Competitors analysis is one of the most important things in restaurant SEO. By analyzing your restaurant industry competitors, you get to know what works and what doesn't for them.
To spy on your competitors, the best and easiest technique is to use Google.
Simply type in your competitor names or use querries like "Restaurants near me", or "Restaurants in [your city]".
Then you get a bunch of your competitor websites. Check out the top 5 positions on Google and observe everything.
Don't just jump into anything related to SEO yet. Just observe on the surface – their content, copy, website architectures, etc.
3. Begin SEO For Restaurant Business
To this point, you must have planned strategies for your business and analyzed your competitors.
Now comes the main part, is to optimize your restaurant website for search engines.
Ranking factors for SEO
There are over 200 ranking factors for SEO. But mainly, they can be broadly divided into 2 factors, i.e.
User experience – Include things like quality of your content, website speed, site architecture, design, and UX, etc.
Authority of your brand and website – Backlinks profile, social media presence, how well people know you, etc.
So, taking the above factors into consideration (or any SEO), there are 2 types of SEO techniques – On-page and Off-page SEO.
On-page SEO for Restaurant Website
In simple words, on-page SEO is the SEO done on web pages or your own website. It is what you have control over.
Basic steps for on-page SEO
Keywords research and analysis
Creating optimized content
Optimize title tag and meta description
Internal and external linkings
Image optimization
Optimize the restaurant website for mobile devices
Improve the page speed of your restaurant website
Ensure your website is secure
Keywords research and analysis
The most important for SEO. Keywords are defined as the search queries which people type into search engines.
Keywords research and analysis is the process of selecting and qualifying keywords for your content.
Steps do keywords research and analysis for local restaurants
1. Make a list of broad and specific keywords idea to search for
Broad keywords include keywords like "Restaurants near me" or "Restaurants in [your city name]".
Specific keywords include things like "Thai restaurants near me".
Once you have come up with a list, type in Google the keywords. What you see is Google is suggesting a list of keywords related to the broad and specific ones.


Note down all the variations for the suggested keywords into your list
You will also find the search related to your queries down at the bottom. Note them down as well.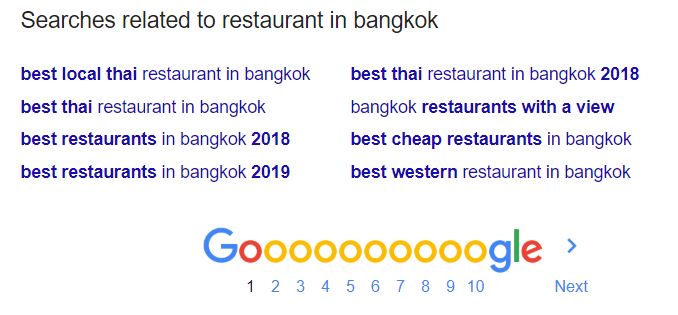 2. Get more keywords idea from your competitors
Remember I asked you to observe your competitors? List down their website URLs, along with other websites that pop up while you follow the first step.
Then use a tool name Ubersuggest, which is a free keyword research and analysis tool by Neil Patel.
Throw in your competitor URLs and click "search".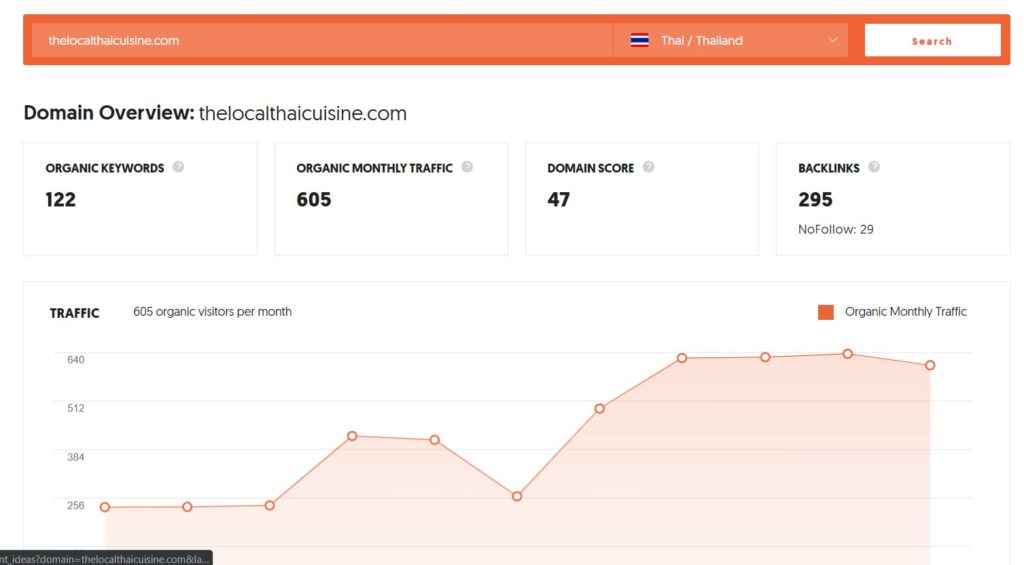 What you get is an overview of how the site is doing. What you do next is scroll down to the section where it says "View all the keywords this domain rank for".
This will show you the list of keywords that your competitors are ranking for, the position and search volume or the amount of volume the keywords are being searched per month.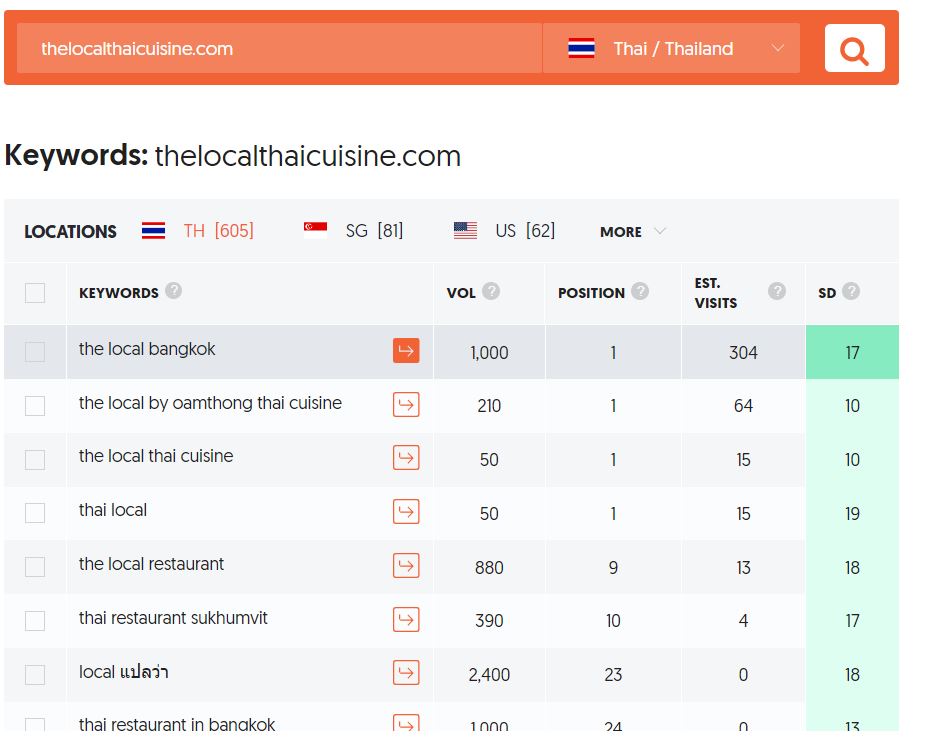 Just export all of them, and add them to your keyword list. This way, you get an idea of what target keywords you should be going for.
Repeat this process as per your desire, for different competitors. Once you have enough, it's time to proceed to the next important steps.
3. Qualify the keywords
Not every keyword you have is going to work. Some are repeated, don't have enough search volumes or not related to your business.
So keywords need to be qualified before they are actually used. There are basically 4 criteria to take into considerations when qualifying keywords.
Monthly search volume
Cost per click
Search intent
Keywords difficulty
Monthly search volume – is defined as the average search volume a keyword gets per month. If your site is new, an average of 20-300 searches per month would be just fine.
Cost per click – is defined as an average amount of money advertisers are willing to pay for a keyword. The higher means the keyword is more valuable in terms of buying intention.
Search intent – is the intention users have when using a particular keyword. For example, keywords that start with "best", are likely to buy, whereas if they start with questions, users are probably just looking for information.
Keywords difficulty – is defined as how difficult it is for a keyword to rank.
For the first 2 criteria, you can use the Ubersuggest tool I mentioned. By just simply type in the keywords, you will get the metrics.
For search intent, you can observe what type of content is ranking on Google, so you can know whether people are looking to buy or just finding information.
Regarding the fourth criteria, Ubersuggest does have a keyword difficulty metric but this seems not to be accurate from my experience. I will discuss this again later in the article.
The key to taking away here is to choose the keywords with optimal search volume per month (not more, not less), high CPC, matches search intent and low keyword difficulty.
Creating optimized content
Once you have qualified your keywords, it's time to create quality optimized content.
Starting from your restaurant's website. Write at least 500 words of content. Use images, visuals, videos, etc. Make the site looks trustworthy
Put your main targeted keywords in the topmost position, preferably in the first paragraph or if you have an image banner with text in it, put it there.
Here's an example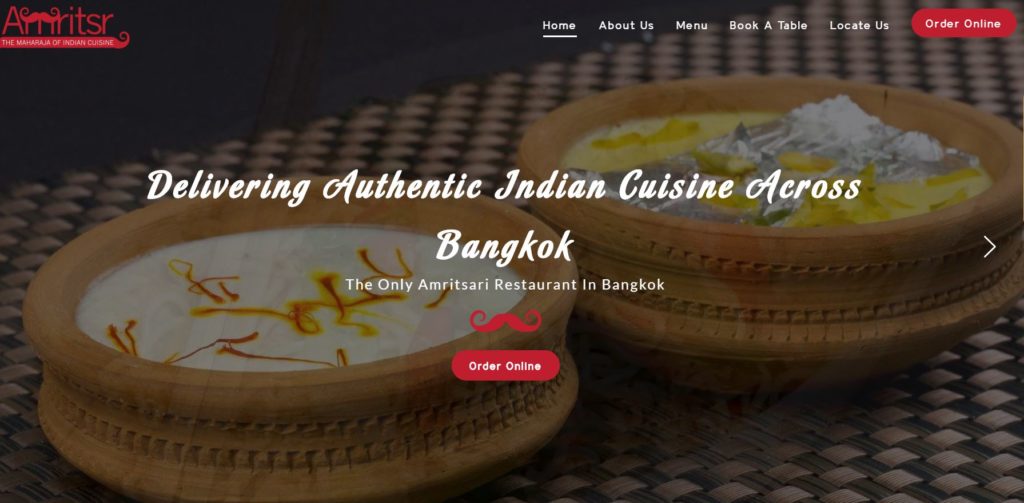 Sprinkle the main as well as various related keywords across your page. Repeat it for every page of your site.
Have a blog section on your site. Blogs give your site a trustworthy look and opportunity to rank for various different keywords.
When writing a blog, make sure to focus on giving values and write useful educating articles. Check your keywords list. Sure you still have lots of them there 🙂
Optimize title and meta description
A title tag is an HTML tag, which tells search engines what your site is about.
A meta tag is a small description about your page or link, displayed underneath the title tag.
When writing a title and meta description, include your main keyword in it, and make it compelling for people to click.
For the title tag, it is recommended that you keep it about 30 characters and 150-160 characters for the meta description.
Here is an example of how they look

The red arrow is the title tag and the blue one is the meta description.
Internal and external linkings
Internal linkings are links that go from one page on a domain to another page of the same domain.
Whereas external links are links that go from your pages to other domains or sites.
Why should you internal and external linking?
Remember I mentioned user experience and authority as the 2 most important ranking factors?
One of the metrics in great user experience is 'dwell time' or amount of time users spend on a web page.
So if you do internal linking, you are allowing your users to explore more about your content on the site, thus increasing the time spent.
And by external linking to other high authority sites, you are telling Google that your site is legit and that it's sourcing information from trustworthy sites, thereby increasing your authority.
Also, by external linking, you are building a relationship with other website owners, which ultimately could help you earn backlinks, which is one of the most important rankings factors (will discuss later in the article)
Note: Whenever you are internal linking, make sure you link to only relevant pages or content, so it doesn't look spammy.
Image Optimization
Images are very important for your restaurant website. They are used to showcase menus, restaurant interior, and exterior designs, location views, etc.
Besides making your image eye-catching, you should consider optimizing them for SEO as well.
3 Steps To Optimize Images For SEO
Have a meaningful file name, with your keyword or related keywords
Don't forget alt tag, with keywords in it
Geotag your images – Add location to your images
Optimize Your Restaurant Website For Mobile Devices
As mentioned in an introduction that more than half of the internet searches happen on mobile devices.
So if your restaurant website isn't mobile-friendly, you could be missing the majority of customers.
Mobile optimized sites are ranked higher on Google. Make sure your website theme is responsive and supports different screen sizes.
If you're using WordPress, the chance is that your site is already mobile-friendly.
Use Google's Mobile-Friendly Test tool to determine if your website is mobile-friendly. All you need to do is to type in your URL and click on "ANALYZE".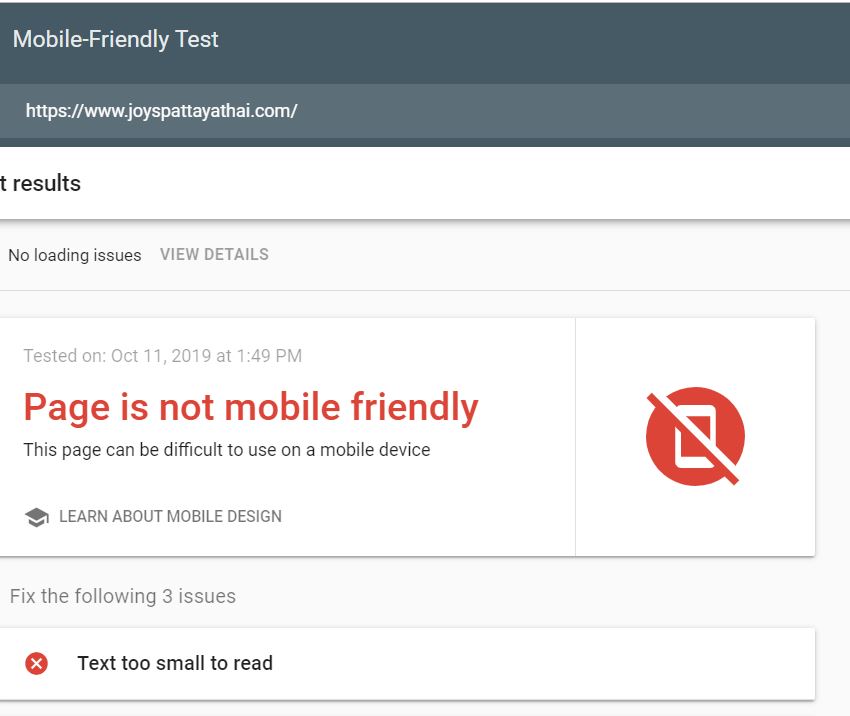 The tool will show the problem associated with your website.
Improve The Page Speed Of Your Restaurant Website
Page speed is one of the important factors in restaurant SEO.
Google now punishes websites who have slow-loading pages as that not only makes for bad user experience but it also makes for an increased bounce rate.
Make sure your page loads within 2.5-3 seconds. Use tools like Google page speed or GtMetrix to determine your page speed.
The tools will show the loading time, optimization score and potential solutions to fixes.
Most restaurant websites have slow loading speed due to their images. Make sure your images are JPEG file extensions and use tools like CompressJPG to compress your image size.
Ensure Your Website Is Secure
If your restaurant website captures users' data like email or transaction details, make sure your site has an SSL certificate installed.
By making your website secure, you are ensuring that information stored on your website such as personal information is protected from outside threats such as hackers who try to steal information. 
Also, Google has announced back in 2018 that SSL certificate would become one of their ranking factors. So a secured site has an edge over non-secure sites.
Below is how your site would look like with the SSL certificate installed.

Most of the hosting package nowadays comes with a free SSL certificate pre-installed, so you shouldn't worry about that.
But if your site isn't secure yet, make sure you contact your web developer to install it for you.
That's all for the on-page local restaurant SEO.
Off-page SEO For Restaurant Website
Just opposite to on-page SEO, Off-page SEO refers to action (SEO) taken outside of your website to improve your rankings.
The purpose of on-page SEO is to improve user experience whereas, in off-page, you improve your site's authority.
When it comes to this technique, there are 2 main things to take into considerations, i.e.
Backlinks
Social signals
So without much saying, le's dive into each one of them.
Backlinks
Backlinks are well known in SEO industries for a decade that they are the single most important and valuable ranking factors.
To put it simply, backlinks are links coming to your page from external sources.
There are 2 types of backlinks, i.e. "do-follow" and "no-follow".
Do-follow links are the links that search engines count and take into consideration, whereas no-follow links have no value for SEO.
You can compare it as a vote. The more backlinks or votes you get on your site, the more "authoritative" your site will be in Google's eyes.
Nowadays, quality or relevancy matters more than quantity. A site with just 10 quality and relevant backlinks can outrank a site with hundreds of irrelevant links.
Also, over the years, backlinks are not as important as they used to be. You can check it out why here.
Backlinks can be acquired naturally (you get by people willing to link to you), or artificially (by putting in some work to acquire)
Natural backlinks are very rare these days. That's why you need to build links to your restaurant website – link building process.
How to build backlinks for restaurant SEO?
There are various ways to build links to your site. There is PBN (private blog network), which is considered as black hat SEO and is not safe or white hat SEO.
Check out the difference between white hat and black hat SEO for more details.
The 3 most famous white hat SEO for local businesses are local business listings, guest posting and steal competitors' analysis.
Local business listings
As mentioned above, local business listings help you create authority for your website.
This is because if you have your website listed, Google will think that your business is real and legit.
Also, most of the business listings platform out there will ask for your site's link, which ultimately is a backlink – Although links from business listings are not as useful as before.
But besides backlink power, local listings have the advantage of building local signal and localized SEO, which I will discuss later in the article.
To find local listing sites, you can use these queries:
Business listing website + your city name
Listing website + your country name
Restaurant + listing site
Business directories + your country name
However, one of the most famous listing sites is Yellowpages.com, which is available worldwide.
Guest posting
Guest posting or guest blogging is the act of contributing a post or articles on other sites.
It is one of the best ways to build links because you get a chance to earn links from high authority websites, by contributing to them.
Nowadays, it is pretty difficult to get your article featured because due to high demand, website owners are putting up stricter guidelines for accepting a post – Especially if they offer a free guest post.
These are some of the search terms you can use to find guest post opportunity for restaurant business on Google:
"Restaurant submit a guest post"
"Restaurant guest post"
"Restaurant guest post by"
"Restaurant accepting guest posts"
"Restaurant guest post guidelines"
"Restaurant write for us"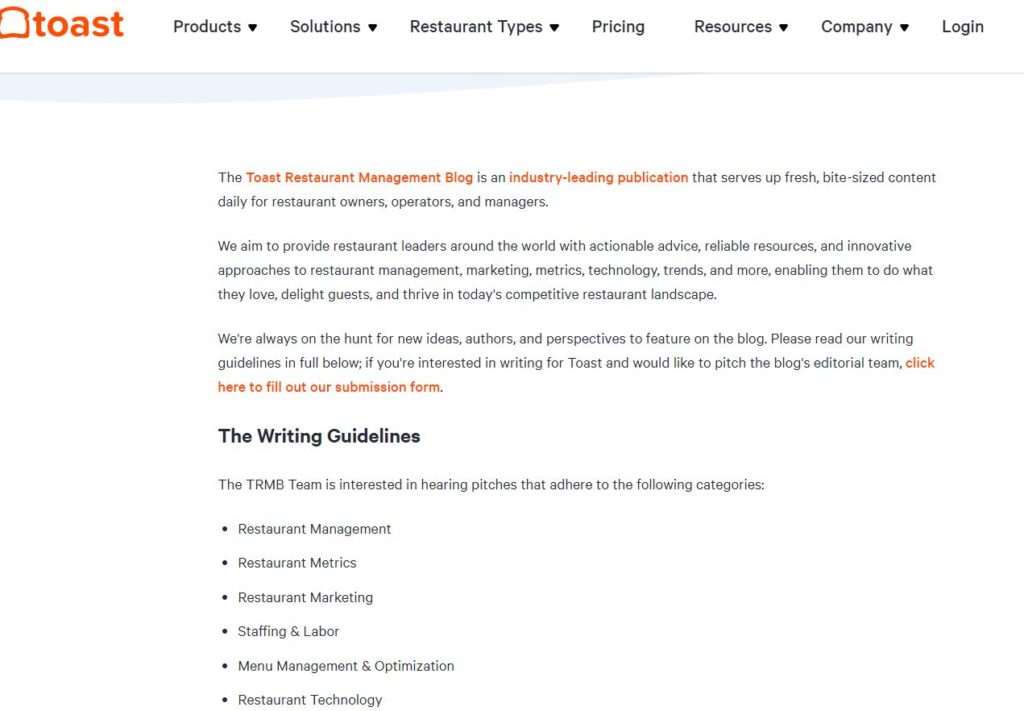 Steal competitors' links
This is one of the easiest to find links, but one of the hardest to acquire.
The idea behind this method is to analyze sites that link to your competitors, and request them to replace those links with yours.
Steps to take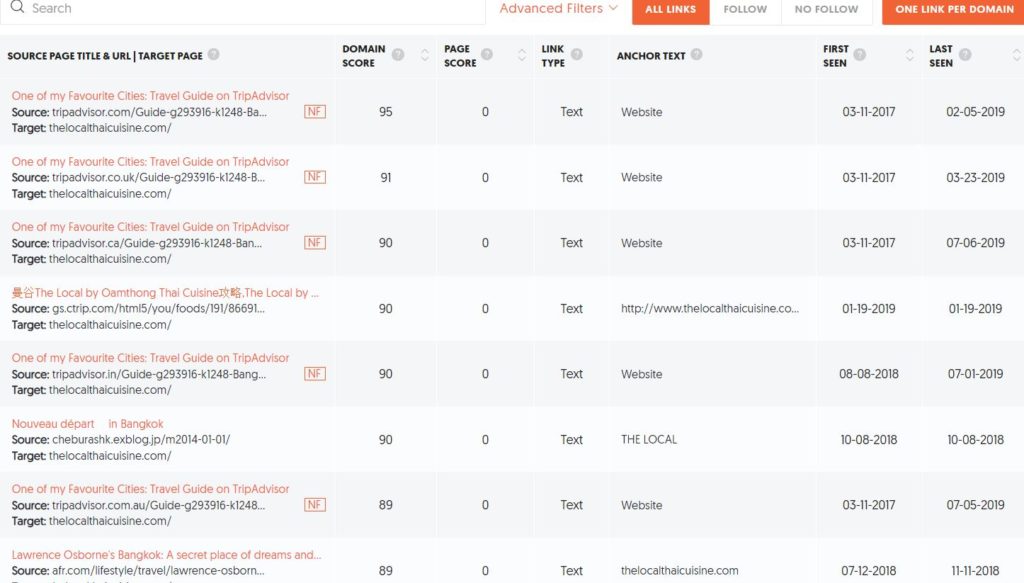 Grab your competitors' URLs and insert them into Ubersuggest
Click on the "Backlinks" section on the left-hand side and you will see a bunch of links your competitors get.
Export only the ones with "follow" labeled. We only want do-follow links here
Visit each of the sites and do manual outreach to the site owners, asking them to replace the links.
The difficult part lies in the actual outreach email. Make sure you just don't blindly ask for links but offer something valuable in return.
Otherwise, they will likely ignore your mail. Click here to learn more about the awesome backlinks outreach email template.
How to determine restaurant keywords difficulty
As I said, I would be explaining to you how to determine if a keyword is the right one for you.
So by now, you must have understood that the more quality backlinks a site has, the more authoritative it will be.
So to determine keyword difficulty, you simply have to observe the sites which are ranking on the first page of Google.
If they are high authority sites (More backlinks), then the difficulty would be more and vice versa.
If your site is new, try to target less competitive keywords and as you acquire more backlinks, you can go for more keywords with higher difficulty.
Social signals
That's all about links you need to know for restaurant SEO. Next comes a rather unusual factor for SEO, i.e. social signals.
Social signals include things like comments, shares, engagement, etc. – social media activities related to your site.
There's no clear evidence that suggests social activities are a factor for SEO. However, there is a strong correlation between social signals and ranking in organic results.
Many suggest that this is because Google always looks for authority on websites and businesses.
By having some social signals and presence really suggests that people are interested in your business and that it's legit.
So, I guess being active on social media does really help you after all 😉
That's all for the SEO process for your restaurant business. Phew! That's a long one. But let's move on to the next step.
4. Set up Google My Business & Optimize Local Listings
This local restaurant SEO article wouldn't be complete if I don't mention Google My Business or (GMB).
What is Google My Business (Local Packs)?
Google My Business (GMB) is a free and easy-to-use tool for businesses and organizations to manage their online presence across Google, including Search and Maps.
Why your restaurant needs GMB?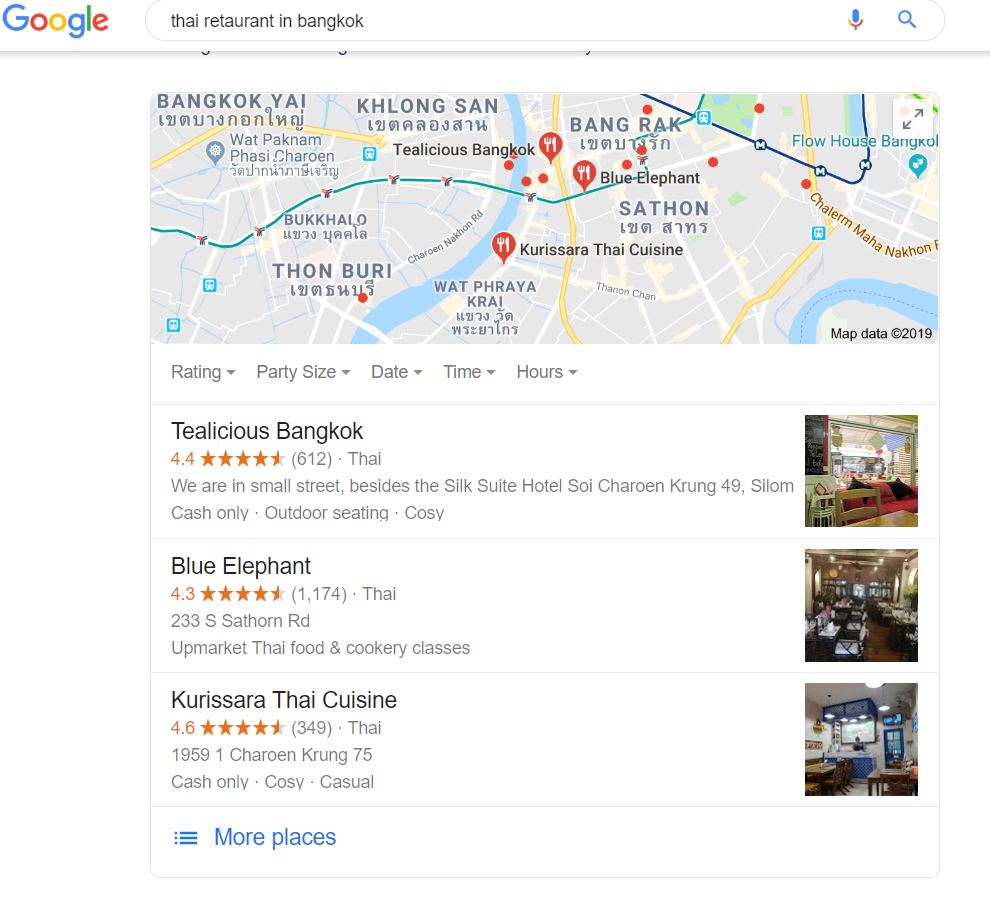 You get the privilege to get your website displayed on the top of search results – in the form of snippets
GMB results are optimized for voice search
You get business citations, reviews, and recommendations
Ability to be searched on maps
To learn more about how to set up Google My Business for your business, check out my local SEO tips article.
How to optimize GMB?
So you have set up your GMB page, next is to optimize it so that it ranks higher in the listing.
1. Have your business as a keyword in your business name
This is important because one of the main ranking factors for GMB is the keywords in your business name. For example, your business name is "Papa Louise", and you sell pizza. So your GMB name would be something like "Papa Louise Pizza".
2. Fill in all the necessary details
One mistake I see with most business owners is they neglect to fill in some small, but necessary details.
The 4 main things you need to fill in are your business categories, geographical area of service, working hours and business description.
For business categories, select as many categories as possible, that are very relevant to your business. For business description, write everything your restaurant customers need to know about your business, don't forget adding in some related keywords.
3. Add relevant images
Images are another one of the main ranking factors for local packs. When choosing images, try using real clicked photos of your business, instead of stock images on the internet. Google is smart enough to know which images are real.
Add in photos of your interior, exterior, customers and everything related to your restaurant business. Before adding images, name your images with relevant file names, and don't forget to put the alt tag.
4. Utilize the post feature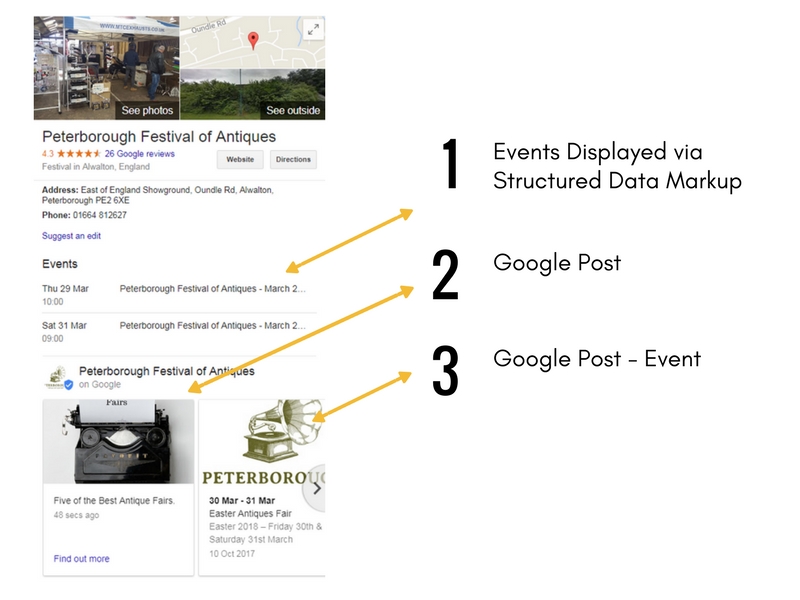 With the new update of Google My Business, Google released a feature called "post", which allows you to publish a small update-like post to keep your customers updated with your business's latest news and offers.
For example, if you're running a 10% off for your restaurant online booking, you might want to publish this update to let your customers know.
5. Encourage your customers to leave a review
The review isn't a big ranking factor, but nevertheless, it helps to leverage your restaurant business credibility and trustworthiness.
In fact, if you reach the top 3 in the GMB, you wouldn't want to have lesser or no reviews than your competitors right?
How GMB & local listings optimization help SEO for your restaurant?
As I mentioned above optimization on GMB and having your business listed on local directories help to rank higher on the map and to receive backlinks juice for your site.
For the optimization techniques to work out fully, you would want to keep the NAP (Name, Address, Phone Number) of your GMB and local listings consistent.
This is to ensure that your business is trustworthy and credible enough in Google's eye, which helps amplify the localized signal and help you rank higher in your local area. In fact, you need to be careful here.
Since Google is just a mere machine, you need the information to be 100% exactly matched. For instance, if your business's name in GMB ends with "LTD", then you should not forget to mention this as well in every mention.
5. Implement schema markup on your restaurant website
One of the less-talked-about features in optimizing your restaurant website for SEO is schema mark up (structured data markup) implementation.
Schema markup is a form of micro-data that goes on your website that assists Google in understanding what your content is on a webpage.
For example, if you have schema implemented on your menu page, your menu page may show up on Google search results. The more optimized your structured data markup is, the more Google will reward you in driving traffic to your website.
Schema gives users more relevant info in an organized manner. To implement the schema markup onto your restaurant's website, use the Google Structured Data Markup Helper.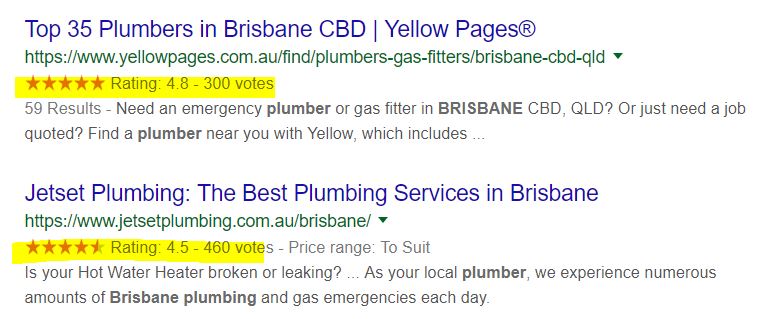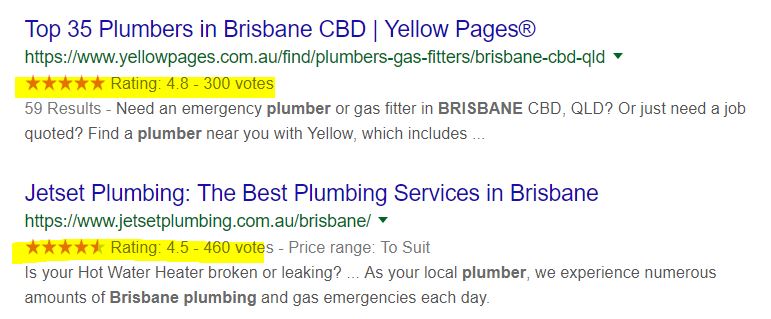 Showcase your star ratings in search results using your structured data markup. This will give your users a compelling reason to click on your website versus your competitors' site.
How to implement structured data markup on your website?
If your website is made with WordPress, you can simply install plugins like All-In-One Schema Rich Snippet or Schema & Structured Data For WP & AMP which will let you set up schema data without coding in under 5 minutes.
Otherwise, you may consider hiring a freelancer to do it for you on a platform like Fiverr or Upwork.
6. Conversion optimization for restaurant SEO
Here comes everybody's favorite part, to convert and make money from your visitors.
You can only get far enough with SEO and traffic but if your site is not optimized for conversion, then there is no use of it.
There are just 3 areas you need to consider for converting your prospects into customers:
Analyze the traffic and prospects' behavior
Follow certain website layout and elements
Master the art of copywriting
Capture email
Analyze your restaurant website traffic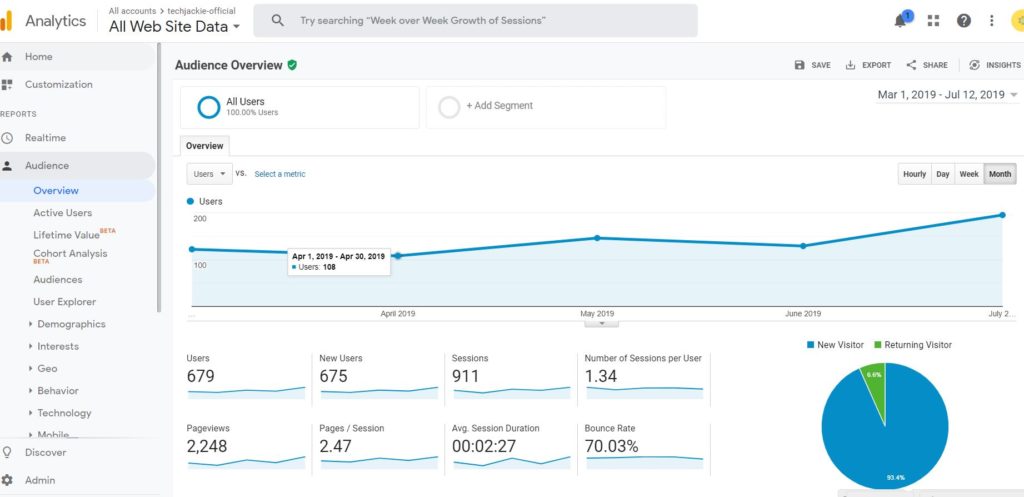 This is crucial because you get to know which page on your site your customers are interested in more, how are their behaviors, etc.
To keep track of this, you need a tool called Google analytics.
This is a free tool offered by Google, to keep track of your traffic and users' behaviors.
How to set up Google analytics?
Sign in to Google analytics account
In the account column, use the menu to select the account to which you want to add the property.

In the property column, select +Create Property from the menu.

Select Website
Enter the Web Site URL. You cannot create a property if your URL isn't formatted correctly. See how to correctly format your domain name.
Select Industry Category. When you select an industry category, you can use goal templates designed for your industry.
Select the Reporting Time Zone. This will be used as the day boundary for your reports, regardless of where the data originates.
Click Get Tracking ID. Your property is created after you click this button.
You can now place this tracking ID onto your website, in the head section.
Follow certain website layout
Most businesses only focus on having the great fancy design of website layout. However, they tend to forget the fundamentals.
So here are 5 main website layout or blueprint to follow:
Call-To-Action in a certain area
Use of colors and pattern interruption
Easy-to-navigate menus
Images and videos
Something creative
I will be going through each one specifically for the restaurant website.
Call-To-Action
Have a call-to-action button sprinkle all across your website. Starting from the banner, the middle of the page and at the bottom.
For example, for a restaurant website, the call-to-action would be something like "Book Online Now" or "See our menu".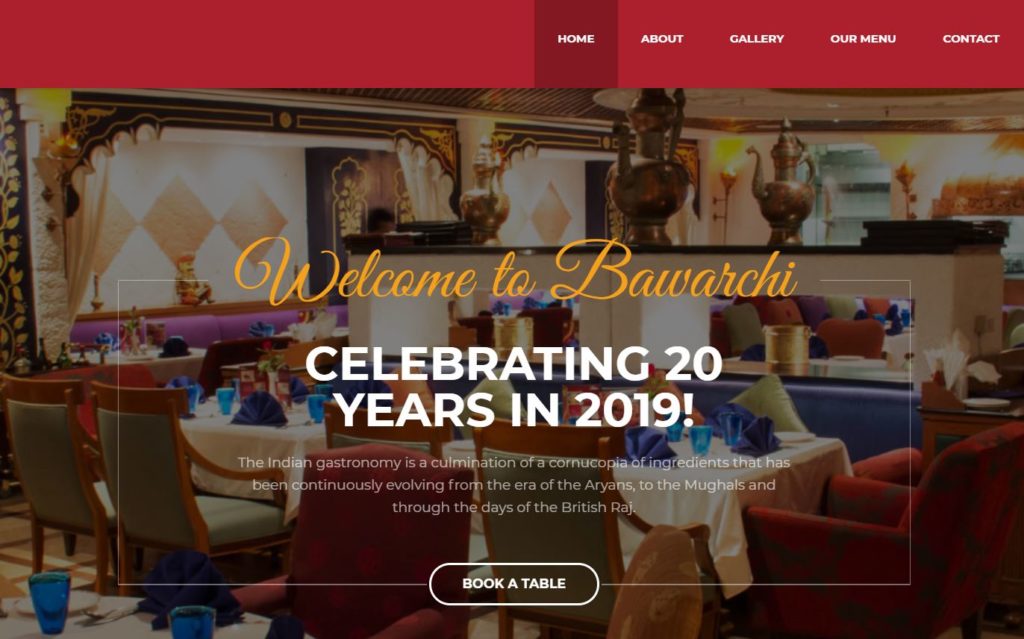 Use of colors or pattern interruption
People's attention on the internet is short, so they tend to get bored quickly.
Just imagine scrolling through the same boring type of content. That's why we need to interrupt this by displaying something different from time to time on the web page.
Here's an example. By scrolling mid-way through the homepage, a new image banner section pops up, then the menu, in different color and textual.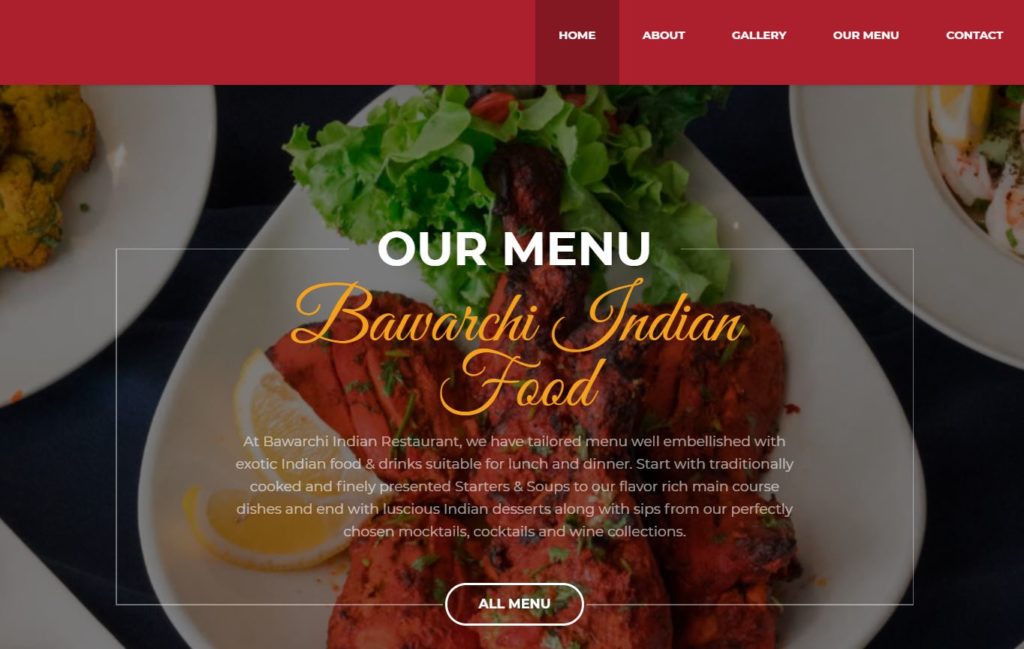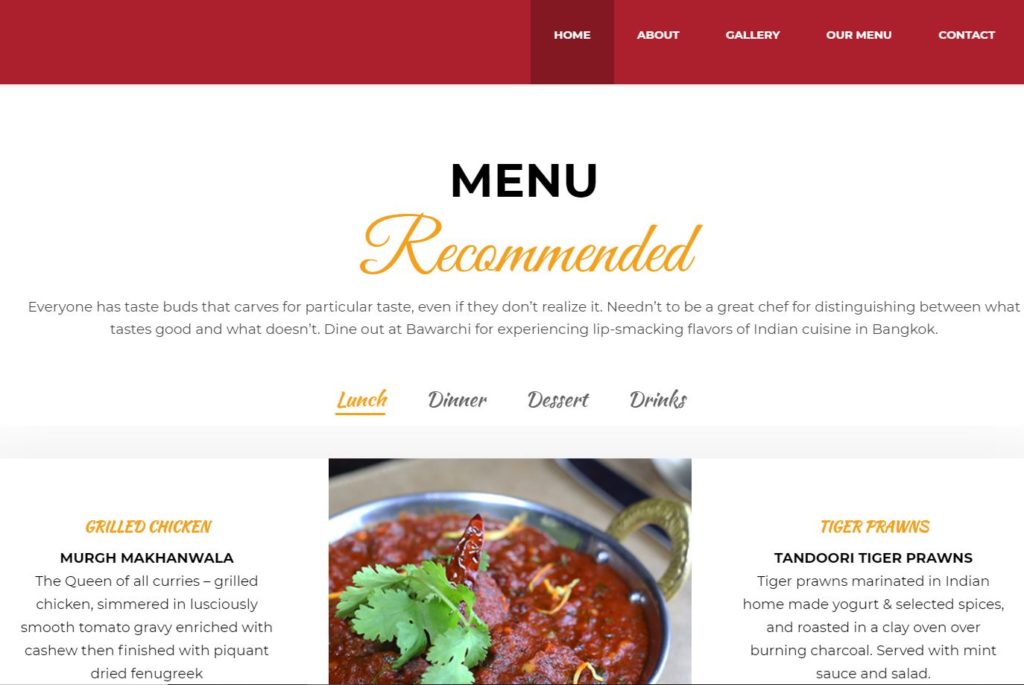 Easy-To-Navigate menu
As you can see above, having easy-to-navigate concise for the users to navigate on the top as well on the bottom (footer) improve users' experience.
If people find it easy to navigate between your content, Google will do too. The great site's structure is crucial for restaurant SEO.
Images and videos
Use original real-life images of your food, and menus. Incorporate videos to increase engagement rates.
People want it real as so Google. I have seen tons of restaurant websites use the same stock images which can be found easily on the internet. Well that's a bad experience, isn't it?
But remember, make sure to compress your images first before uploading to the site, otherwise the site may become heavy and takes longer time to load.
Something creative
People love something new and you should be thinking outside the box.
For example. I have seen many restaurant websites nowadays have their menu downloadable as well, instead of just displaying it on the site.
Online booking with an interactive display of tables left in the restaurant just like the cinema also not a bad idea isn't it?
Master the art of copywriting
In the world of internet marketing, you cannot succeed without having some basics about copywriting.
It is through copywriting that you will be able to capture attention, persuade and ultimately make sales.
So for your restaurant business to thrive, you should master the art of copywriting.
Some of the tips are:
Have a clear message of what your restaurant is about right from the beginning
Quickly display menu and pricing in the homepage
Tell your prospects why they should choose you
Incorporate video testimonials and social proofs – such as reviews from famous websites
Use discount coupons as a lead magnet – create a sense of urgency
To learn the basics of copywriting, check out the full course article here.
Capture email
Email capturing or email marketing still alive. Yes, it's 2019 and I know that you might be thinking, "Who is using email these days?".
But hold one, the stats have something to say:
59% of people say that email marketing influences their purchases
The email has higher conversion rates than social media and search engine marketing combined
Email marketing Campaigns ROI ranges between $38-$44.25 per $1 spent
33.8% of adults check their email throughout the day
Thank you source from seoexpertbrad.com.
So are you ready to capture your prospects' emails? I bet you do.
3 Components required to capture email
Lead magnet
A lead magnet is an incentive that marketers offer to potential buyers in exchange for their email address or other contact information.
This is usually free stuff. For example, a promo code or discount offer for your restaurant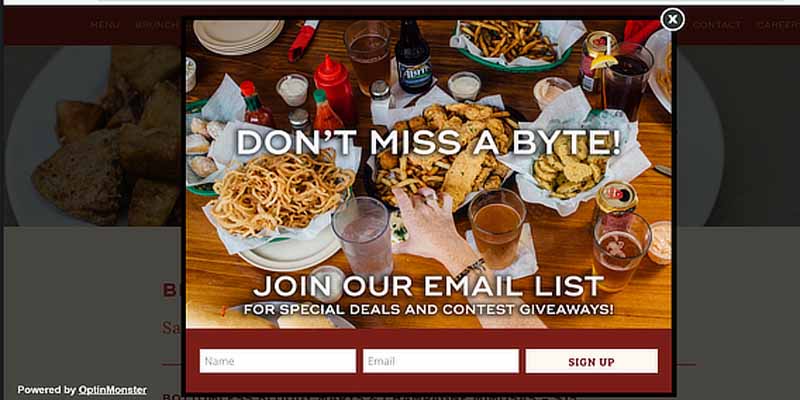 Email capturing form
A signup form used to capture emails. This could be a pop-up, notifications, embedded form, etc.
Usually, the information asked in the form is just an email. Some do consider asking for the first name or other information like phone number etc.
Headline/message
These are the persuasive written words or the reason why your prospects should signup to your email list.
This is where you will tell your users about your lead magnet and use your copywriting skills to convey readers to opt-in.
To learn more about email marketing in 2019, check out my article here.
7. Social media marketing for the restaurant business
I talked about how social signals help In restaurant SEO. Besides that, having a good strategy on social media marketing helps increase your restaurant business presence.
Facebook SEO for restaurants
Facebook is home to 2.19 billion users and is a tool for a restaurant you should maximize.
Having your restaurant Facebook page set up is a great way to connect with your customers. Just like GMB, Facebook business reviews are crucial for the business's credibility.
With Facebook posts, you can keep your customers update with your business's news, promotions, offers, etc. Facebook messenger is a brilliant way to communicate directly with customers.
When posting, make sure you keep your audiences engaged. Facebook's algorithm relies on comments and shares to increase post reaches. Post as often as possible and leverage videos.
Use Facebook ads and boosted posts to spread out about your restaurant business and create a sales funnel that leads customers to your website.
Instagram SEO for restaurants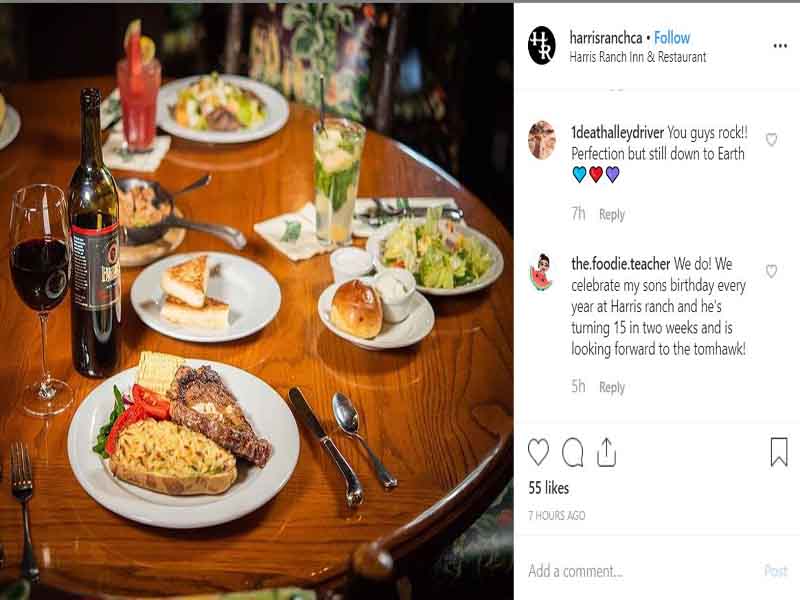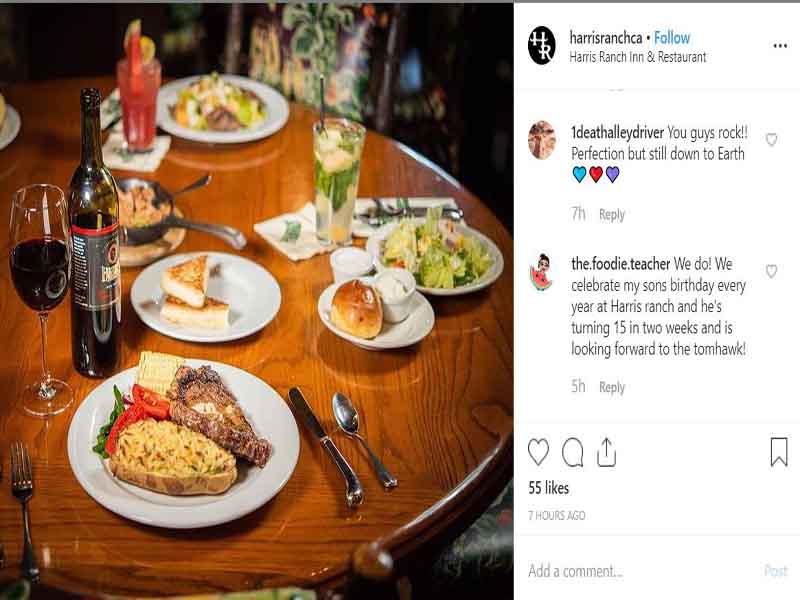 Instagram is another great social media platform to promote your restaurant business and website.
It's one of the fastest-growing social media platforms in the world, and like Facebook, having your Instagram presence is crucial to your business.
With Instagram, you can leverage the image and story features to share beautiful images of your restaurant, location, customers, menu items, etc.
Geo-tagging not only allows your followers to see it but if they look up your restaurant in the "tags" section of Instagram you could see all of the photos your restaurant is tagged in.
Make sure you have your restaurant profile set to business and complete your bio. Don't forget to include your website.
Restaurant SEO Services
That's all for how to optimize your restaurant website for SEO. I know it's quite long but if you just follow each point step-by-step, I'm sure you will be able to rank your restaurant website high on Google.
However, there are some points which I haven't covered in detail. That's because I have already written articles on them. Make sure to check them out too (The links are given between the article's content)
But if you still have doubts, feel free to contact us for a free consultation or if you wish to, you can avail of our local restaurant SEO service as well. Click here to contact us now.
Other Resources:
25 Best SEO Tips For Hotels – Best SEO tips to improve a hotel websites ranking
General FAQ
What Is Restaurant SEO?
Restaurant SEO is the SEO done on your restaurant website with the goal of driving in organic traffic from search engines and ultimately convert visitors into customers
Why Do You Need Search Engine Optimization For Restaurant Website?
This is because if you can rank your website on the first page of Google, means you have that kind of authority, trustworthy and credibility which can be a major deciding factor for customers
How Can A Restaurant Increase Visibility?
The tactics include formulating the strategies, optimizing the website for search engine using SEO (on-page & off-page), Optimizing GMB & local listings, conversion optimization and leverage social media marketing