Restaurant SEO is the process of optimizing your local restaurant website to rank higher on search engines such as Google and Bing with the aim of driving more organic traffic and sales.
According to the stats, in 2019 97% searched online to find a local business, and 64% of mobile restaurant searchers convert immediately or within an hour!
In this complete guide on restaurant SEO, You will learn everything you need to successfully rank your website #1 on Google. Without further ado, let's get started.
1. Claim And Optimize Google My Business (Local Packs)
Google gives local businesses priority when a user does a local search. Thus, it is absolutely important to claim and optimize Google My Business for your restaurant.
Google My Business (GMB) is a free and easy-to-use tool for businesses and organizations to manage their online presence across Google, including Search and Maps.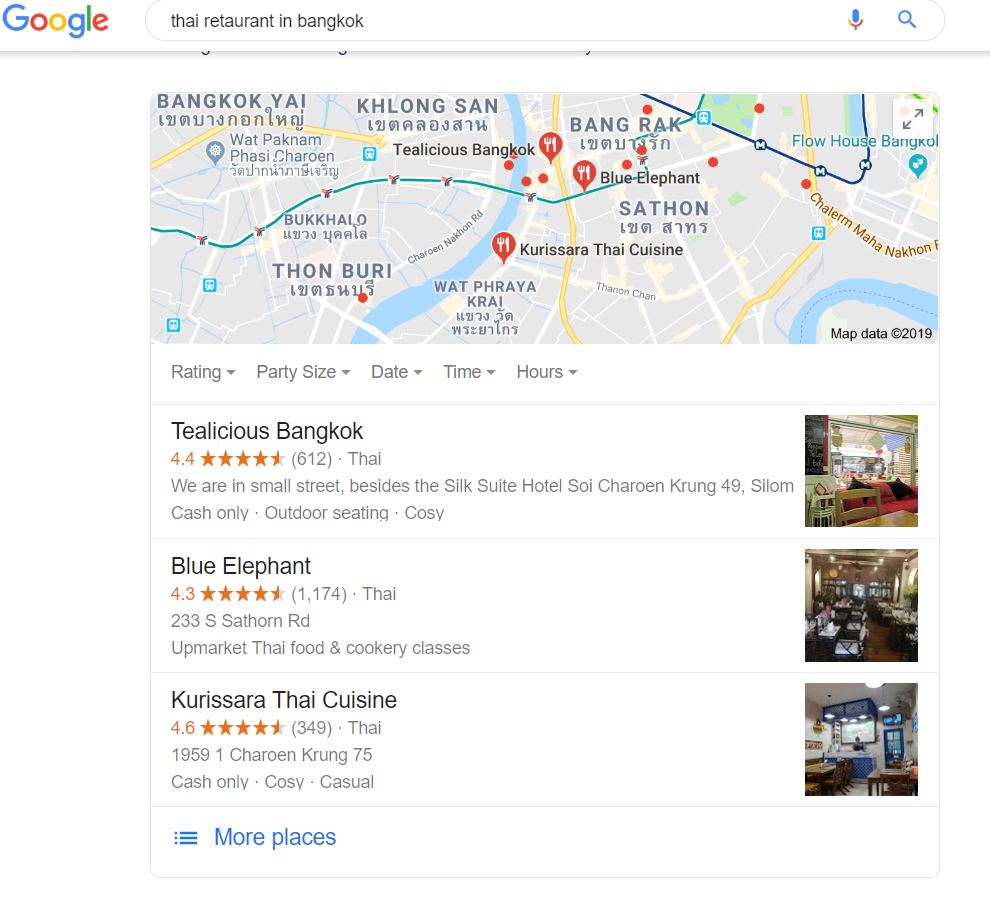 Steps To Optimize Your Restaurant GMB:
Have your business as a keyword in your business name
Fill in all the necessary details
Add relevant images
Utilize Google posts feature
Encourage your customers to leave a review
Add your restaurant website to local directories such as Yelp, Yellow Pages, Trip Advisor etc.
Make sure to create consistent Name, Address, and Phone Number (NAP) when listing your site on third party references.
2. Find Profitable Keywords
Keyword research and analysis is the process of finding the right keywords for your website.
Besides just targeting the main keywords for your business like "Restaurants near me" or "Restaurants in [your city name]", you should also be targeting informative keywords that are relevant to your restaurant business to help capture maximum amount of traffic.
I recommend using the keyword research tools like Ahrefs, SEMRush and Ubersuggest to look for profitable keywords.
3. Create Unique Optimized Content
Once you have your keywords, it's time to create unique, high-quality optimized content for for both search engines and users that follow all the on-page SEO best practices.
Write at least 500 words of unique content and add visual elements such as images, videos and infographic to make the content much more appealing. Make the site looks trustworthy.
When optimizing the content, make sure to put your main targeted keywords in the topmost position, preferably in the first paragraph or if you have an image banner with text in it, put it there. Sprinkle the main as well as various related words across your page. Repeat it for every page of your site.
Here's an example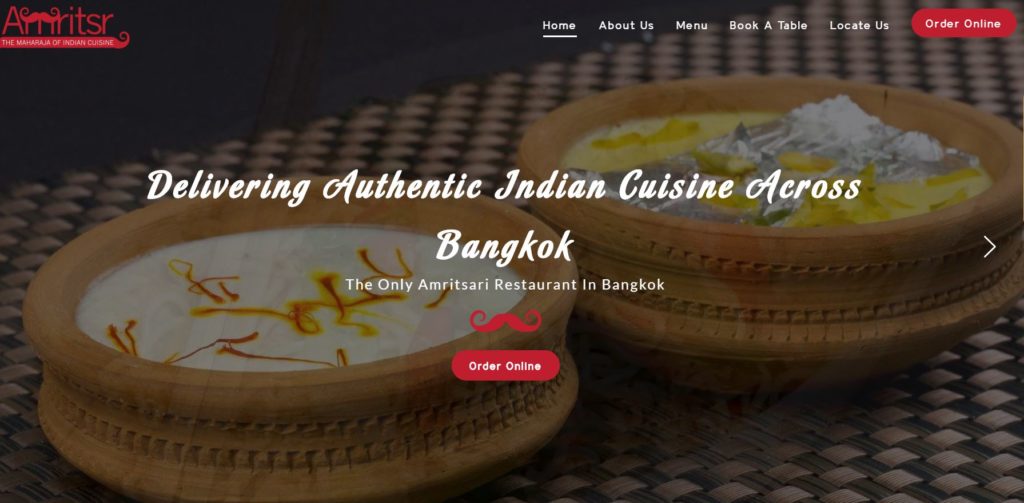 Optimize your meta data such as title tags and meta descriptions. Use headings such as H1, H2, H3 to make the content easily readable and for Google and other search engines to understand the topic of your page easily.
Lastly, don't forget to add internal links to other pages on your websites so users can navigate around clearly. This will also help Google bots understand the structure and how each content on your site is relevant to each other.
4. Technical SEO
Next step in restaurant SEO is to make sure that your website is technically-sound and optimized is crucial to both the users and search engine bots that crawl to collect your site's information.
Things To Keep In Mind Are:
Make sure you have a mobile-friendly website
Make sure your site loads fast on mobile and desktop devices
Ensure your website is SSL-secured
Add relevant schema markup to help Google understand about who you are and what your business is about.
Use Google's Mobile-Friendly Test tool to determine if your website is mobile-friendly. All you need to do is to type in your website URL and click on "ANALYZE".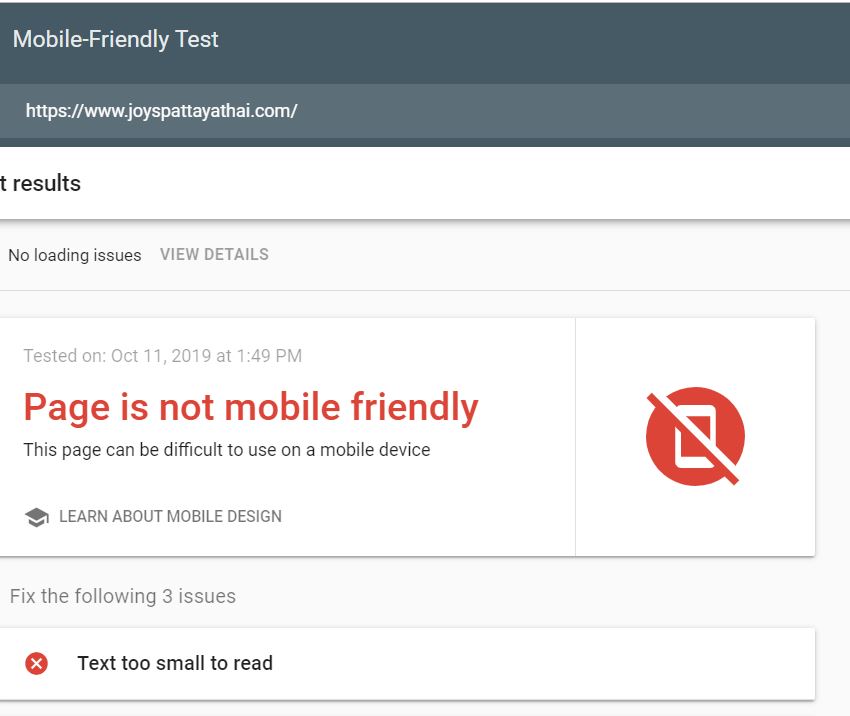 Schema markup is a form of micro-data that goes on your website that assists Google in understanding what your content is on a webpage. For example, adding information such as the type of food you serve, your hours of operation, and your contact information will help Google understands your content better.
The more optimized your structured data markup is, the more Google will reward you in driving traffic to your website.
5. Build High-Quality Backlinks
Backlinks are incoming links pointing at your website coming from external sources. They are considered as votes by search engines. The more you have, the higher you rank on the search results.
When building backlinks to your website, make sure they are coming from high-quality and relevant sources. Some of the top places to get backlinks for restaurant business are local chamber of commerce, niche relevant directories, local blogs and news sites, and guest posting on relevant websites.
You can also use the tools like Moz, SEMRush and Ahrefs to look at the backlink profiles of your competitors and reach out to them to see if they would be willing to link to your website.
6. Social Media And Brand Building
Building a brand for your restaurant is crucial to both business and SEO. Search engines like Google is known to use brand signals and social media to understand website's authority and rank them high in the search results.
Things you can do leverage brand building is to:
Create a Facebook and Instagram page for your restaurant
Use social media ads to drive relevant traffic
Post consistently throughout various social media platforms such as Facebook Instagram and Pinterest.
Create a YouTube channel for your restaurant business
Get interviewed by the local newspapers and authorities.
And that's all for everything you need to know on how to do proper SEO for your restaurant. The goal is to be consistent in your effort as it takes time to rank higher on search engines.