I provide SEO coaching and SEO training for marketers, bloggers, business owners and entrepreneurs who are looking to grow their businesses online using advanced strategies. The classes are flexible and can be easily scheduled according to your availability. Learn how to succeed in ranking your site on Google from the SEO coach that you trust today.
A Coach You Can Trust
If you haven't got the SEO results that you need for your business after taking various programs, courses, information, videos etc. out there on the internet, then this coaching is for you.
This training will:
teach you how to come up with the right SEO strategies and plan for your website
guide you on how to rank your site on the first page of Google for the desired keywords fast and cost-effective using scientifically tested strategies based on single-variable and multi-variable methods.
help you maintain your ranking positions in the search results consistently
help you stay up to date with the constantly evolving Google algorithm updates. Moreover, I can help you recover from any algorithm updates you got hit.
help and teach you how to scale and grow your business to where you want it to be organically
An SEO coach is someone who works closely with business owners by understanding their goals, values, and objectives and guiding them on how to become successful in ranking, driving traffic to their websites, and ultimately converting visitors to customers by implementing the right strategies by themselves.
About Your Instructor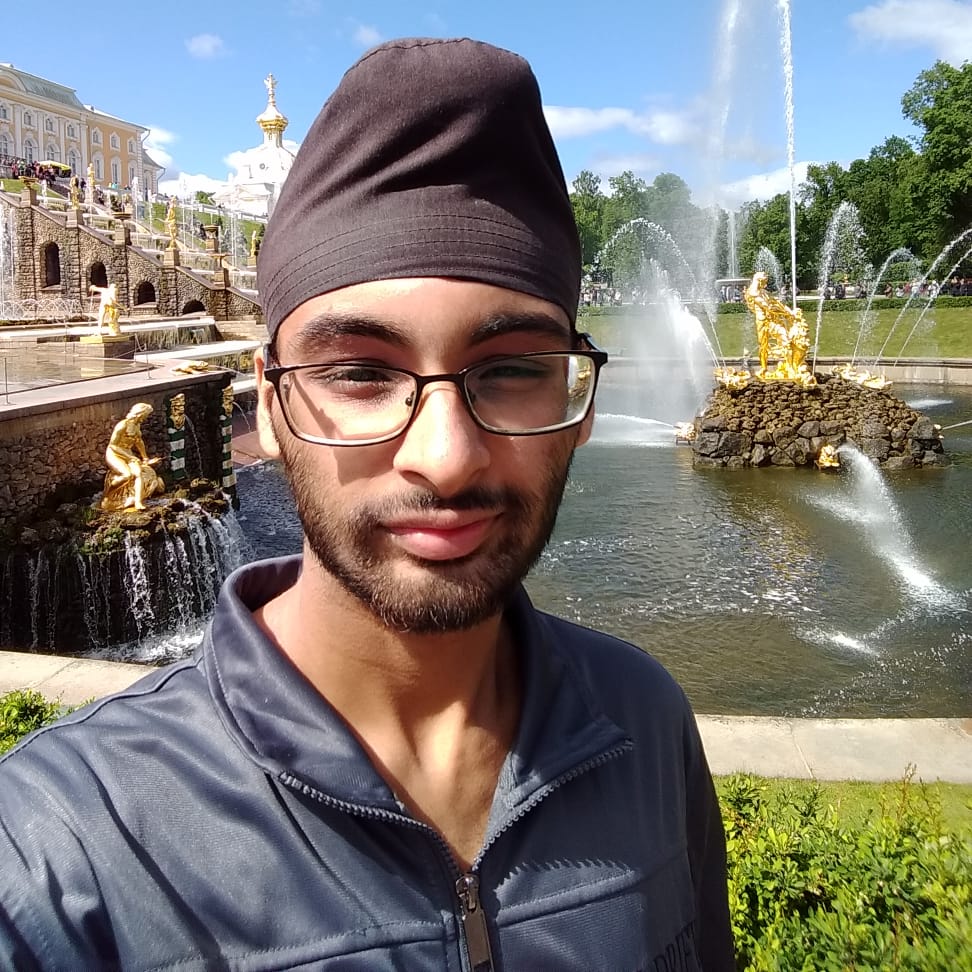 My name is Jackie Owen and I'm an SEO coach and expert. I've been doing SEO since 2019 and ever since I got into the industry, I've completely fallen in love with it.
Throughout my working experience, I've both worked and consulted with many businesses, ranging from small local sites to large e-commerce stores. With my passion for the subject and computer engineering background, I'm able to develop a deep understanding of how algorithms work.
The NSSB™ System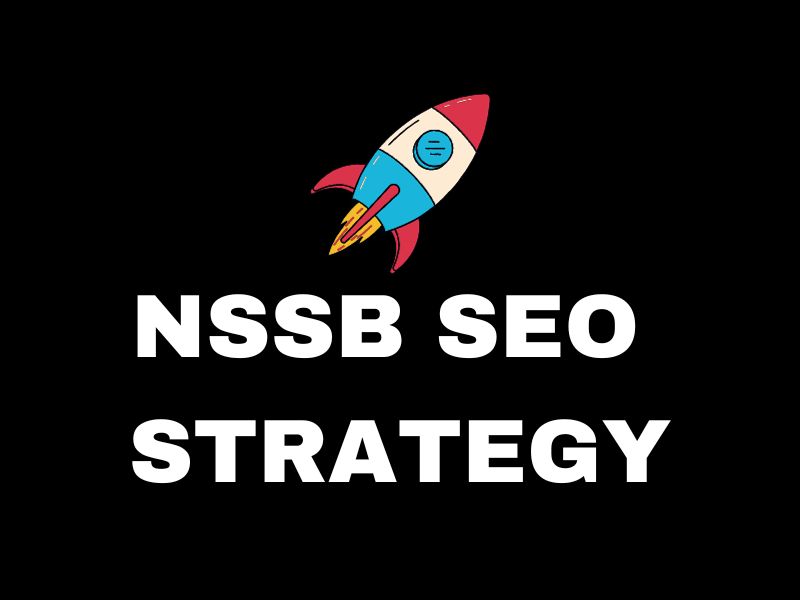 NSSB™ stands for Natural Semantic Signals Boosting Framework. This is the SEO frameworks that I have come up with in order to consistently rank websites on the top of the Google search results based on a scientifically proven system. The framework is designed to get SEO results fast, consistent, and future-proof your site against any algorithm updates. It's the exact framework I've used to rank hundreds of websites successfully within a short amount of time.
NSSB SEO System includes tactics like:
2-layered topical rings
Topical bending backlink strategy
Sub-topic linking and semantic anchoring
Momentum-tapping optimization
Factor diversity and signal dilution
Brand seeding and topic connection
Probability retrieval priority optimization
In this coaching, you will learn exactly how to implement this framework knowledge on your website to see the difference.
What Will You Get
Here are things that you will get from this coaching:
Audit of your current website and SEO strategy
Cutting-edge techniques based on scientific testing and 6 buckets of ranking formula
Step-by-step blueprint and roadmap on how to double or triple your profit off your website.
Complete on-page, technical, and off-page SEO strategies to help your website rank better and algorithm-proof.
Chat and email support to answer any questions you may have and to keep you on track.
Lifetime ongoing support.
Personal recommendations on where and how to spend your money for your SEO campaign effectively
FREE – Python-Based On-Page Tool (based on BERT & semantic vectors) – no monthly subscription
My Expertise
I've worked with multiple types of businesses and websites. Below are my expertise:
On-Page, Technical & Off-Page – including things such as advanced content writing technique, topical authority building link building, entities optimization, etc.
Local SEO – including Google Business Profile optimization, local entity building and more
E-Commerce SEO – specific strategies for e-commerce stores for both WordPress and Shopify platforms
Affiliates & Brands – proper tactics for affiliate and brand websites, what to look for, various pitfalls, etc.
Some Testimonials & Results
Below are some of the testimonials and SEO results from my clients, both monthly service and from the coaching program.
1. Meet Trevor who was able to generate 100k of traffic every month to his real estate website
Not only was Trevor able to grow the traffic of his real estate website exponentially, but the last time I spoke to him, he also had to double the number of staffs working for his business.
You too, can achieve this massive growth to your business, just like Trevor, if you know the right strategy that works.
2. Meet Bill who was able to double his monthly revenue in just 3 months after working with me
His Revenue Screenshot (80%+ Increased):

More Results
Click on the images to zoom in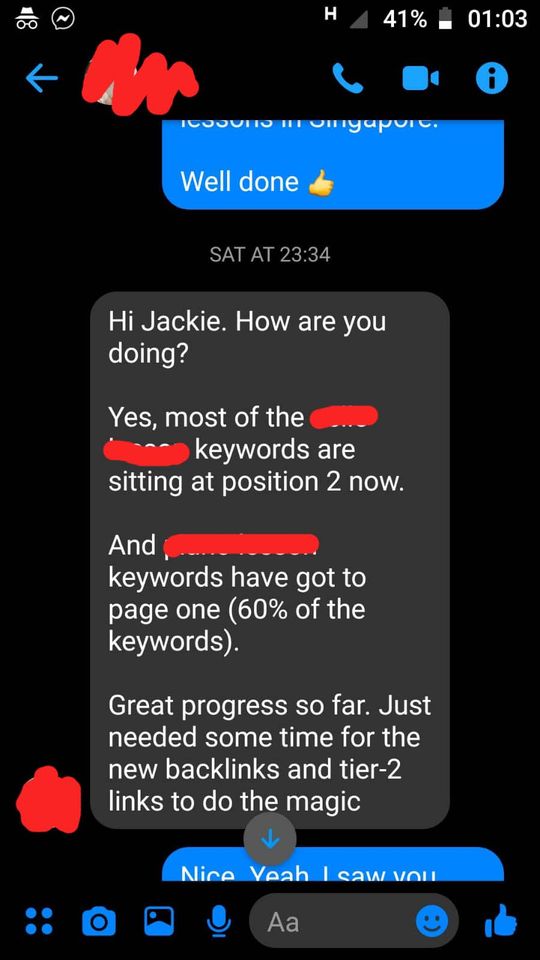 Why Take This Course
You get to learn from an expert (me) who has been doing SEO pretty much everyday.
All the SEO strategies that you will learn from me come from my own testing and experience.
The classes are 1-on-1 and personalized to your website's current situation and business goals
The classes are flexible and can be adapted to your availability.
You get a practically-oriented training and advice
Personalized after-coaching support
How Does It Work
In a SEO coaching session, you and I would sit down over Zoom, using a shared screen session. Together, we'd look at the sites you want to rank and figure out an actionable step-by-step strategy on how to SEO them. Instead of paying someone else to do your SEO, I'll be training you how to execute all the knowledge so you can do it all by yourself, going forward.
In order to get the best results, I decided to make it a 5-hours course, each class lasts for 60-75 minutes and there will be some assignments after each session for you to practice. There's also a one-off session where you can book per hour, if you're looking to solve for specific set of problems.
The cost for a 5-hours program is $400 and the cost for the one-off session is $90 per hour. For more information about the training program, book a free call below.