Four out of five consumers use local searches to find local information, which means if your business isn't optimized for local SEO, you could be missing out on 80% of your potential customers.
So how do you go about this? Well, in this article, I have gathered 20 in-depth local SEO tips and a guide to improve your local SEO rankings and outrank your local competitors, no matter what type of business you do.
So if you're a small business looking to generate money from your products or services, this article is for you.
To fully understand SEO, check out my full SEO guide for beginners here.
What Is Local SEO?
Local SEO is defined as SEO (Search Engine Optimization) done on your website to increase the online visibility of your local business on search engine results, with the ultimate aim of driving organic traffic and improve conversion rate.
Why Local SEO Matters?
Local SEO matters because:
It helps you generate leads from search engines, the place where people are actually looking to spend money (Quality Leads)
It helps build an online reputation, brand credibility, and trust
It requires just a one-time investment. Once your business is ranking, you don't have to really spend much on it. It helps in generating "free" traffic.
What Is The Difference Between National SEO & Local SEO?
The 3 main differences between national and local search engine optimization are:
Local SEO, you're targeting local areas whereas, with national SEO, there's no area bound
With local SEO, you're essentially competing with local businesses whereas, with national SEO, you're competing against both
Local SEO utilizes the same strategies with national SEO, with some additional strategies like local citations, consistent NAP, etc.
So now you've understood the basics, let's dive right into how to rank locally on Google.
20 Local SEO Tips & Strategies 2019
1. Set Up Google My Business (Local Packs)
Google My Business (GMB) is a free tool for local businesses and organizations to manage their online presence across Google, including Search and Google Maps.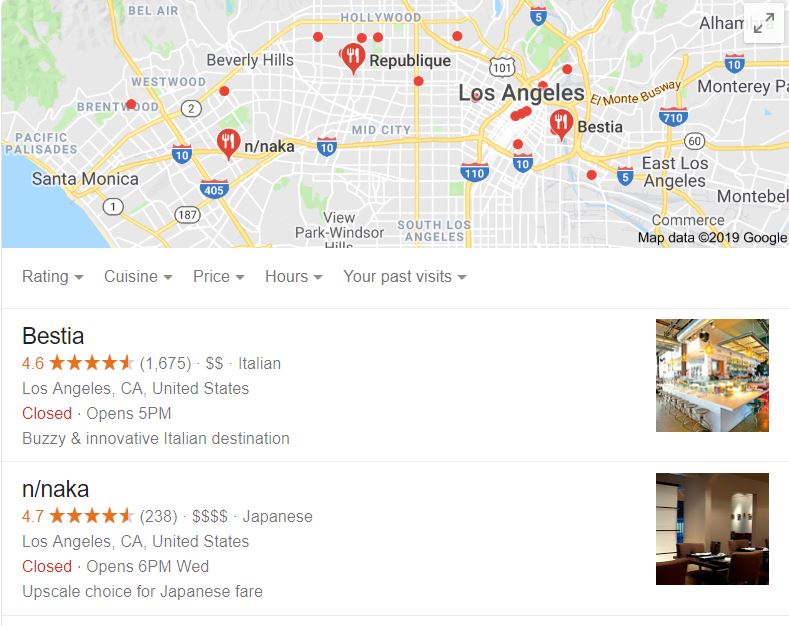 The above image is how GMB would display the search result above other results in the form of snippet listing related to location.
For example, "Restaurant in Los Angeles" or "Plumber near me". This involves the name of your business + location or location detected by Google.
Check out my restaurant SEO article to learn more.
How To Sign Up/Claim Your Business For Google My Business
Visit https://www.google.com/business/ and click "Start Now".
Select or create the Google account you want to use and sign in.
Search for your business in the prompted area by name and address.
Once you have found or created your correct business location and type, click on it.
Google will need you to verify your business so click on "Mail me my Code". Your code will be sent to your business location. This usually takes around 2 weeks.
There you go! Congratulations, you have your business listed in GMB. (Don't forget to send me the screenshot of it 🙂 )
After that, start optimizing your account. Fill in necessary details like business description, working hours, street's name, business category, etc.
Consistently post any updates or news related to your business. GMB has this option in the Google posts section on the GMB dashboard.
Make it as useful to your customers as possible. Don't forget to add your website as well! Don't forget to add your business images.
Pro Tip: Having your business listed on the map pack helps leverage voice search, which is a huge trend right now.
2. Create Local Listings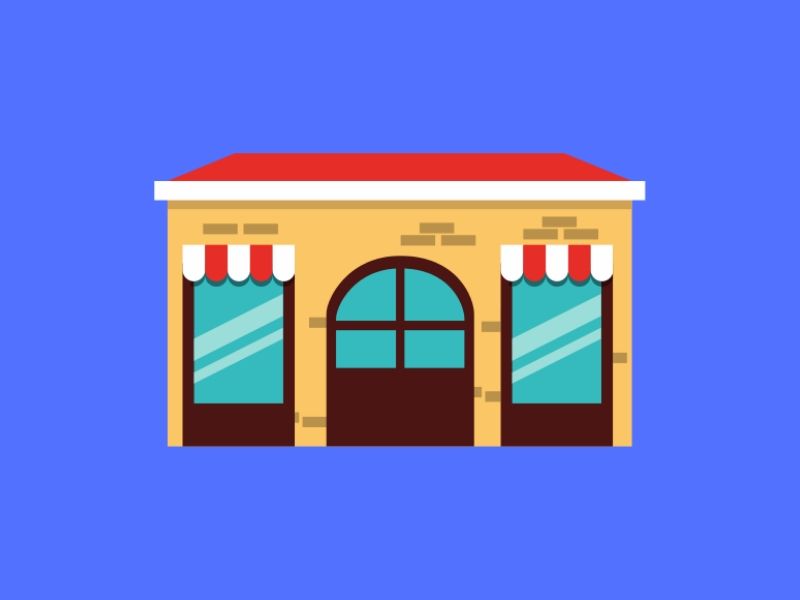 In the past few years, Google has been focusing on relevancy and reputation of the websites/businesses more than ever before.
Reputation has become a huge ranking factor and the stats really show that.
Creating local listings is like signaling to Google that your business is well-reputed and is trustworthy.
It is highly recommended to go for other local listing websites for getting more citations for your business. Yelp, Citysearch, Manta, YellowPages, etc. are some of the good local listing websites.
Don't forget to have positive reviews and your business information as well. Google needs them 🙂
3. Maintain Consistent NAP (Name, Address and Phone Number)
After you have created a Google My Business Listing and local citations, next up in the local SEO strategies is to make sure you have maintained consistent information about your business throughout these listings.
So how do you go about this? Well, very simple here. Maintain the same information on every local listing, your site and each and every place where your local site is mentioned – make them all the same as your GMB listing
Having a consistent NAP ensures that your business is trustworthy and credible enough in Google's eye. In fact, you need to be careful here.
Since Google is just a mere machine, you need the information to be 100% exactly matched. For instance, if your business's name in GMB listing ends with "LTD", then you should not forget to mention this as well in every mention.
Use the Moz Local to check your NAP consistency across important citations.
4. Get Reviews
So you have your GMB and citations in the business directories. Next tip to improve local ranking is to encourage people to leave online reviews on your listings.
According to Moz, customer reviews are one of the important ranking factors for local SEO. Besides, over 88% of consumers trust a business with real legit reviews.
One of the best ways to get reviews is to politely ask your customers after the service or once they received the products.
You might want to give something valuable away for free in exchange for a genuine review.
Respond to each and every one of them, even if it might be negative. This shows that you're actually caring for them and that you would improve next time.
5. Optimize Website Content For Local Keywords
Now that you have an external factor setup, next in local SEO tips is to focus on your local content.
This is going to make an impact on your local search rankings when your website is searched locally.
Local keywords are keywords related to your locality. There are 2 types of it, i.e. "Near Me" keywords and generic location keywords.
"Near Me" keywords are everything that starts with your type of business + "Near Me".
For example: "Plumber Near Me"
Generic location keywords are keywords that have the location name associated with your type of business.
For example: "Plumber in Los Angeles"
To optimize for the "Near Me" keywords, I will discuss it after this point.
Below is how to research the generic location keywords.
Basic Steps For Keywords Research
Identify sub-topics related to your business. For example, if you run a restaurant business, your subtopics would be something related to types of cuisine.
Make a list of keywords related to your business. Come up about 50-150 at least. Use tools like Ubersuggest and Google related search to generate keywords and related keywords ideas.
After that, you should filter out the useless keywords and focus only on keywords which have high search volume, low search difficulty and high cost per click (CPC)
Once you have a list of qualified keywords, next is to create content around each keyword. The trick here is to focus on one keyword per page/article.
Use related keywords (also known as LSI keywords) as well in order to ensure that your content is relevant in the eye of the search engines.
6. Amplify Local Signals On Your Site

This local SEO tip is not quite discussed and it's one of the secrets to improve your local SEO ranking and presence.
Besides leveraging GMB, local listings and optimizing for local content, you would want to amplify the local signals on your site, to really convince Google about the site's location.
This is also how you optimize for "Near Me" keywords. This type of keywords is served based only on the location of searchers.
For example, If I live in LA, and I search "Plumber near me", I will get only the list of sites located in LA, not somewhere else.
5 Tips To Amplify Local Search Signals
Have the exact match (same as GMB) information of business name, address, working hours, contact details on each and every page of your site – you can utilize the footer area.
Embed your business location's Google map location on the homepage and wherever it makes sense.
Try mention about your full business location on every page
Link out any local sites where you are mentioned – For example, your chamber of commerce profile.
Link out to your location's external page – For example, you link out to Wikipedia's Los Angeles article.
And that's all there is it. From now onwards, Google should be able to recognize your site's location much better.
7. Create Local Pages
If you have the multi-location businesses operate in different areas locally, you would want to create different location-specific pages, targeting those locations.
Use the main keywords (your business keywords) + Locations
For example, if you're a local business based in Edmonton, Canada, and you operate in other nearby areas like Leduc and Sherwood Park, Besides your Edmonton page, you would create similar pages for these 2 locations as well.
Remember! Don't copy-paste the exact description on each and every location on your site as this may lead to duplicate content, which Google doesn't like.
Make sure each local page is different. keep them similar, but not exactly the same.
8. Make It Real And Legit
Since anyone can easily create a website and GMB listing, there are lots of fake businesses out there.
Google is smart enough to filter through this. The key here to convince them that your business is real and legit in the local search.
This can be done very easily – By having real signals on your site.
Real signals here include things like your real business's office images, team members, achievements, videos, reviews, etc.
Have these elements across various pages/sections of your site, especially your homepage.
9. Start A Blog
A blog is a great way to demonstrate your expertise in the field, provide users knowledge and information, drive traffic, and most importantly, convince Google that your business is trustworthy.
Having a blog on your site is one of the tips to improve your organic ranking.
When writing a blog post, make sure you focus on providing values. For example, provide how-to knowledge, let your users know about your business achievements, local news, etc.
Small tip: Internal link your homepage, with the main focused keyword from each of your blogs, to further strengthen the SEO signal.
Internal links are one of the best ways to help flow the domain authority of your site, thus making the overall site rank higher on Google.
10. Optimize Title Tag, Meta Description For CTR


Next tips for local SEO is to optimize your page titles and meta descriptions.
A title tag is an HTML tag that gets displayed on the search engine results.
A meta tag or meta description is what gets displayed below the title tag. It essentially gives users an idea of what your page is about.
Make sure you include your target keywords in both the places and modifiers which makes it interesting.
Ranking high on Google is useless if no one actually clicks through to your search result.
For example, use strong adjectives like "best", "cheap", "awesome", etc. to enhance the CTR.
11. Improve Website Loading Speed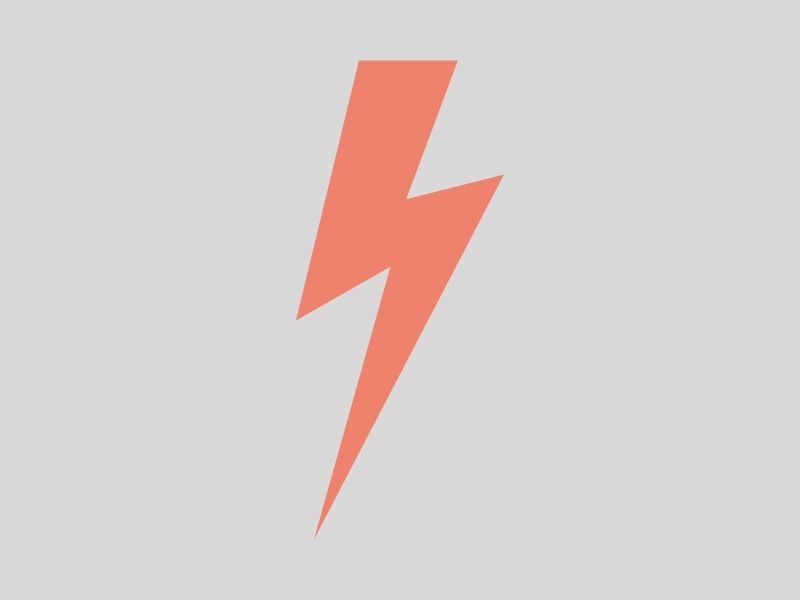 This is one of those local business SEO tips that are often neglected
Don't forget that search engines' intent is to deliver the best results possible to users
Suppose a person encounters a slow, laggy website, they are going to close the browser before they even read the first sentence right?
According to an article by Unbounce, 46% of people say waiting for pages to load is what they dislike most about browsing the web on mobile.
An ideal website loading speed time is 3 seconds or below. However, making your site fast doesn't mean you will get ranked higher,
but it guarantees you that your site will not drop ranking ( if your other factors are correct and that your site deserves to be at that particular position).
This also ensures that you will not lose your customers who would get frustrated by your site's speed.
Basic Steps To Improve The Site's Speed
Make sure you have good quality hosting – My recommendation is Hostinger, because of their price and quality.
Optimize your images – If your site does not use WordPress, use online services like TinyPng and CompressJPG. If possible, use JPEG instead of PNG as they are lighter.
Implement a CDN system – For example, Cloudflare.
Use caching plugins if your site is using WordPress.
To test for your site's speed, use tools like PingDom.com. It's my favorite one.
To know the loading time of your site, check out the loading time in different areas and find out the average.
12. Make Sure Your Site Is Mobile optimized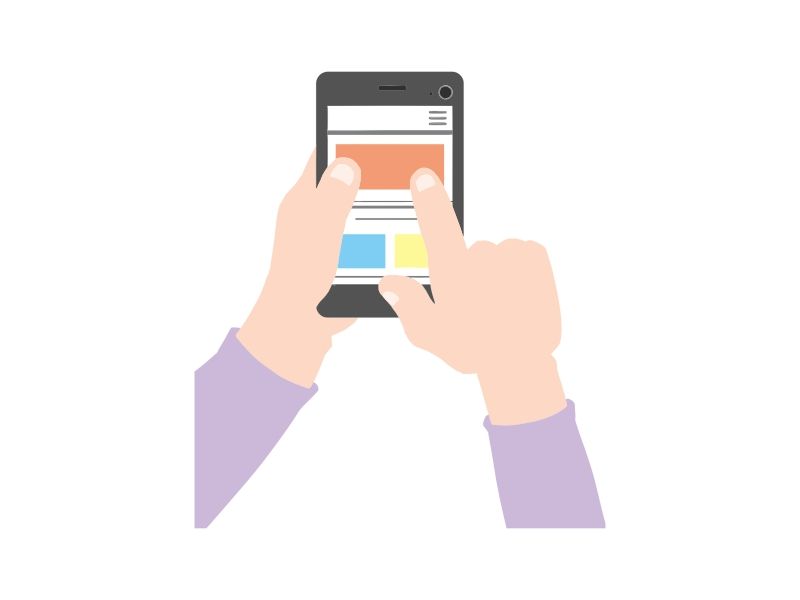 Who does not use a mobile device these days? People adapt as so Google.
Google clearly mentioned in their article that they will give preferences to websites that are optimized for mobile devices.
So definitely this local SEO tip is for every business out there.
The term "Mobile Optimized" does not mean it should be able to support just mobile but also it should be able to adjust/resize to different devices' width – whether it's a different sized tablet screen, smart TV, etc.
In website design, we call it a "responsive website".
So how do you know whether your site is responsive or not? – Use this free tool by Google.
If right now your site is not responsive and ranking well, then there are strong chances that the mobile-optimized websites which are currently ranking after yours, might overtake you in the meantime.
13. Analyze Your Competitors
The old school method in business also applies well to local SEO tips. In fact, it's also another important local strategy, especially if you're new to digital marketing as a whole.
This is useful as to give you an idea of what type your competitors are putting out, what keywords they are ranking for, what type of content is expected from the users ( Can be seen by analyzing types of contents show up in search result), average words used by your competitors in an article etc.
Another advantage of this is to see collaborators that your competitors have collaborated with.
With this, you can form a relationship with other local business owners who have collaborated with your local competitors.
How to effectively analyze your competitors – By Neil Patel
14. Use Schema Structured Markup
Now I don't want to get into some fancy technical but to simply explain this, schema markup or structured data was founded at Schema.org, which is a form of microdata.
Once added to a webpage, schema markup creates an enhanced description (commonly known as a rich snippet), which appears in search engine results.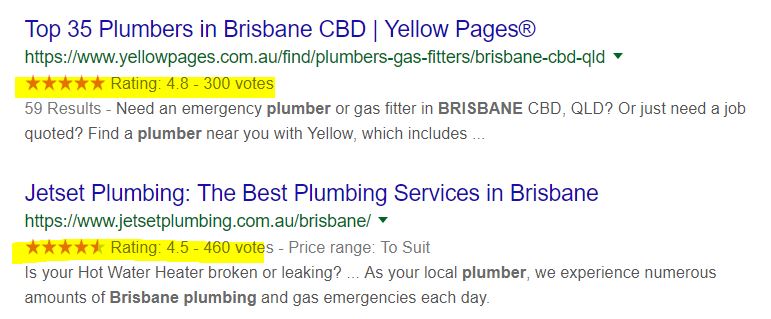 The yellow highlighted portions are what a schema structure would do. It displays small snippets on search results, which can make your site stand out.
Types of schema
Businesses and organizations
Events
People
Products
Recipes
Reviews
Videos
There is, however no strong evidence suggesting that applying a schema to your website will directly improve your search ranking but this does surely can make your site looks impressive and ultimately increase the clicks and indirectly increase your ranking.
Let me explain why.
This is because the factors which really influence your ranking are CTR or click-through rate and dwell time (amount of time your visitors spent on your site/pages).
If visitors see your site in the search result, click on it and spend quite a decent amount of time on your site, without clicking on other search results after exit,
Google will think that your site has an answer for the visitor and it should be ranked higher.
The opposite is also true. If a visitor bounces out from your site as soon as he enters or just for a few seconds, it means your site is not worthy enough and that Google should pave way for a better result.
For in-depth details on how to apply it to your site, click here.
15. Get Some Local Backlinks Juice
As you have probably known that backlinks are one of the main ranking factors for SEO.
Building backlinks to your local business's website will help you skyrocket your ranking.
How To Acquire Local Links?
There are a number of ways you can acquire links for your local business website.
This may include using PBN (private blog network), buying links, etc, which are all that we called black hat SEO.
Since it's called black hat, I guess you already know it, Google doesn't at all like that.
To succeed in with SEO in the long term you need to go for white hat SEO, and some of the ways are highlighted below:
Have your website listed on local directories
Create valuable contents that people would like to link to
Do some reach out and ask for links
Get on the podcast and they will link out to you
Do some collaborates with related business owners
Collaborate with other local owners
Besides the steps listed, you can also consider purchasing a white hat link building package from local SEO agencies such as guest posts, blogger outreach, etc.
16. Submit Site To Google Search Console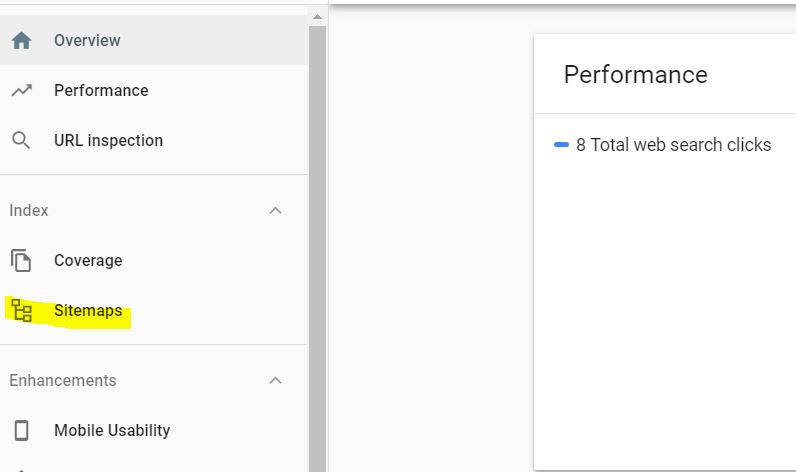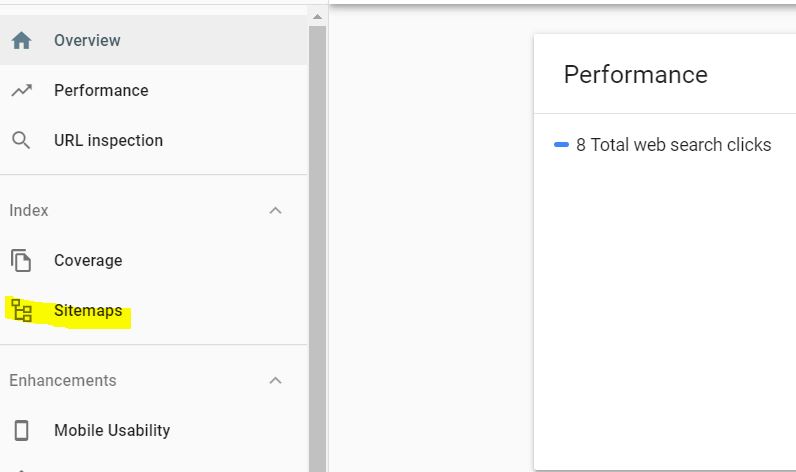 This local SEO tips and tricks may seem to be small and easy to do but can really create a difference.
Since SEO, in general, is a continuous process of tracking and improvement, this strategy is all about that.
What Is The Google Search Console?
Google Search Console is a free service offered by Google that helps you monitor, maintain, and troubleshoot your site's presence in Google Search engine results.
Its main purpose is to submit a sitemap of your site – Like a blueprint of your site to make crawlers understand it's structure.
Without submitting a sitemap, sure your site will be displayed in the searched result but your desired page may not show up, some of the pages are missing, updates are not showing in the searched result, etc.
This is because Google hardly has any information about your site unless you explicitly instruct them about it – and that is through the sitemap.
Click here to learn more about how to build and submit a sitemap to Search Console.
17. Implement Social Shares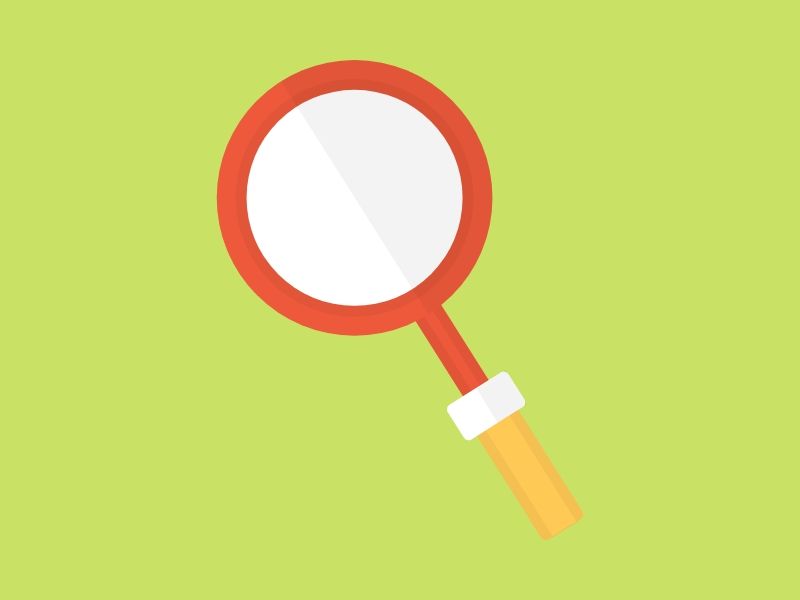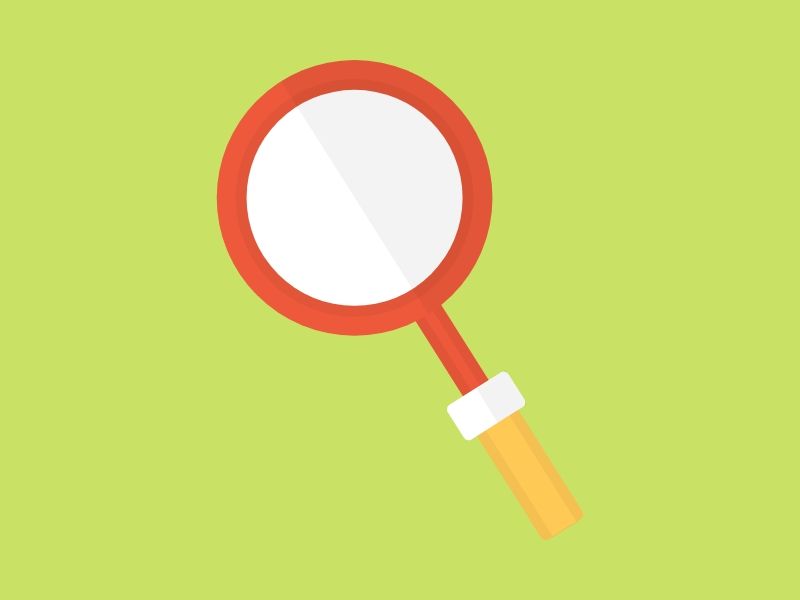 Everyone is on social media! By implementing social shares and connecting your site to social networks, this can make you rank higher in SERP's.
Although links from social media are not counted for SEO, it can, however, help to signal to Google that people are interested in your business.
The more shares, comments, and people talk about your business on social media, the more importance you site will be to Google's eyes
This concept is again related to how reputation affects SEO – the same as what I have explained above.
Which Social Media Platform Should You Focus On?
Well, it does not matter which platform you should focus on. But I would recommend Facebook.
This is because if you see from the searched results, Google likes to index Facebook results more than any other platform.
My Facebook page, which is relatively newer than my Instagram, is on the first page whereas Instagram is on second.
Another reason is that Facebook is suitable for both B2C and B2B businesses.
So it's surely on the safer side if you would want to focus a bit more on Facebook than other platforms.
18. Get Your Site SSL Certificate
SSL certificate ( things which make your site appear "https" in the URL) is what I commonly see many local business owners neglect.
This is because it usually does not come along with domain and hosting package and has to be purchased separately.
In the past, the cost of it used to be high. But nowadays, it has become part of the standard website and many hosting companies started including for free in their plan or sell it at a very cheap price.
If you are using Cloudflare CDN, you get universal SSL ( which is also applicable) for free.
SSL certificate may not play a huge role in SEO but it can give you a slight edge over your competitors.
This is because as I mentioned, Google's job is to deliver the best-searched results and experience to users and if your site doesn't have SSL, it will be labeled as "Not secure" ( you can notice this on Chrome browser on top next to URL bar).
19. Get On Local Forums Or Q&A Platform
This is another way of helping you gain a reputation in an online world. By being on online communities like forums,
you not only increase traffics to your site by citing your site's address but also open doors to meet like-minded business owners who could be your collaborators both online and offline.
My largest source of traffic outside Google is Quora. I do not only earn traffic from there but also have helped a countless number of people solve their problems.
This way, it really motivates me and I do time to time get helped by people there as well. So no doubt this opens a way for new portals for my business.
So do not be shy. Get on these platforms and start connecting!
20. Get Featured On Local Press And Media
Featuring on local press and media helps you leverage brand awareness and business credibility.
Google looks at local promotion as a sign of real business. Besides, getting words around locally in your area helps you create a strong online presence.
In SEO, we called this a press release. It's worth a while to spend money on media to build the authority needed to strive with local SEO.
Conclusion
And that's all for the complete local SEO tips and tricks in 2019 to improve your website's local search rankings.
Local SEO is sometimes being undermined by many local business owners. There are many reasons for that.
One of the main reasons that I see is because they don't see the result. SEO, in general, takes time initially but once the ball starts rolling, the hustle is worth it!
You cannot imagine how organic search can help your business in the long run, better than any type of ads.
So do not quit too soon. Be patient and results will surely show up if you put in consistent work.
So let me know the results after you have applied the tips and tricks listed above in the comment section below.
Other Resources:
Voice Search SEO Optimization – How to optimize your website for voice search
Roofing SEO – A complete roofing SEO guide for roofing companies
25 Best SEO Tips For Hotels – Best SEO tips to improve hotel websites ranking