Statusbrew Review 2019: All you need to know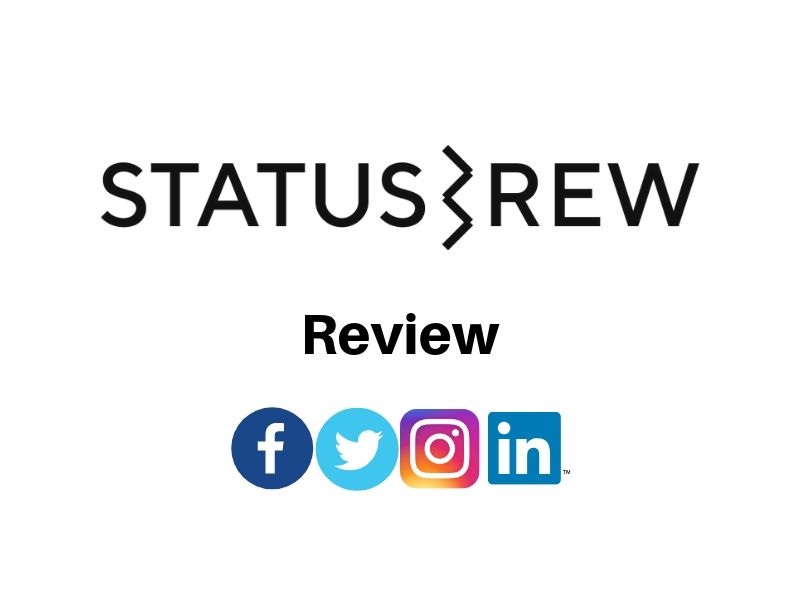 Statusbrew is a social marketing tool for helping small businesses, bloggers, entrepreneurs, and big agencies to help them integrate with social media platforms.
It is a complete social media management tool that ensures to make social relationships of an organization with its customers.
Statusbrew helps you to deliver all the latest information and solve customer queries at the perfect time from one place.
It helps a business to manage multiple accounts at one pace and spot the business growth.
Here, I'll cover all the things that I have experienced while using the tool.
What's best about the tool?
Well, Statusbrew is a one-stop platform to manage all your social media accounts. No need to remember so many credentials for the different accounts as Statusbrew has brought everything for you in one place.
The best thing about the software is that it also allows responding to all the conversations from its dashboard. We can reply to messages, comments and even check the mentions.
This social media suite helps you to save your content in the 'content pool'. Apart from this, it has an option to add team members and grant them the access they require.
So, they would also be able to handle the accounts with the access they are granted.
How to use Statusbrew?
To get started, follow the steps:
First, you need to sign-up at Statusbrew and if you already have an account, then you would need to login into the platform. Stausbrew is offering a 14-days free trial. So, you can start with a free trial. Then select your plan when you learn the great functionality of the tool. They have three plans with different features that you can choose according to your needs.
After signing up, add your social profiles. You are allowed to add the number of accounts as per the plan you have chosen.
Create groups in case you have multiple projects to handle.
You can even add your team members who would be able to work for your social media management.
After completing the basic information, start to work for your social media marketing.
Create your first post. Add media, links, or emojis in the text. You can schedule the time of publishing, save it as a draft or publish it at the same time.
Once your posts get published and start performing, you will be able to check the engagements and insights in the engage and reports section respectively. You can check the analytics of overall accounts and even single posts.
Social platforms that Statusbrew supports
Statusbrew offers to add plenty of social media accounts which are most famous for online marketing. The social media accounts that we can integrate on Statusbrew includes:
Facebook
Twitter
Linkedin
Instagram
Google My Business
Last but not least
Statusbrew is a powerful social media suite that helps you manage your social accounts effectively to achieve desired growth.
The key features of this platform help in managing all conversations at one place and collaborate with your team appropriately. It has robust features for checking the interaction and insights of all social media accounts.
Thus, choosing Statusbrew as a social media marketing tool for your business would be a great step to grow your social presence.