Facebook ads vs boosted posts, the two most common Facebook marketing features available, yet people are often confused as to which one to go for.
Both the features, at the fundamental level, are still part of the Facebook advertisement ecosystem – where you pay money to generate leads, create awareness, and ultimately make sales.
But which one is better in 2019? What are their differences? – These are the two commonly asked questions and that is what I'm going to help you answer in this article.
Without much further ado, let's dive right in.
What Are Facebook Ads?
Facebook Ads are the advertising platform offered by Facebook where users can set budget, create ads campaign, set target audiences and finally deploy the ads with 3 main objectives in mind:
Awareness – For example: Generate brand awareness
Consideration – For example: To drive traffic to the website
Conversion – For example: To visit an online store and buy products
The above definition is just a 30,000 feet view of what are Facebook Ads. Besides, you can do a lot more with the platform.
For instance, choose where you want your ad to display, retargeting ( display the same ads to the same group of people), set goals, etc.
All the settings are configured via Facebook Ads Manager.
What Are Boosted Posts?
Boosted posts are ads that you create from posts on your Facebook Page. It is basically a method of converting your organic posts into ads.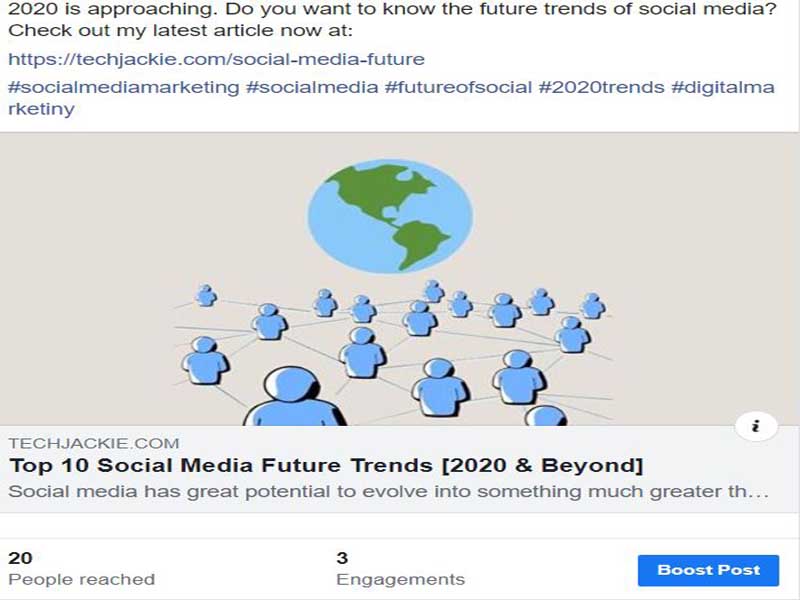 Boosting a post may help you get more people to react, share and comment on it.
You may also reach new people who are likely to be interested in your Page or business but don't currently follow you.
I won't dive into the details of each and every feature for both Facebook Ads and boosted posts in details as they are beyond the scope of this article.
Now let's see the benefits of each, according to their features.
Benefits Of Facebook Ads
1. More Control
Since Facebook Ads are managed via the Facebook Ads Manager, you get accessed to tons of features offered by the platform.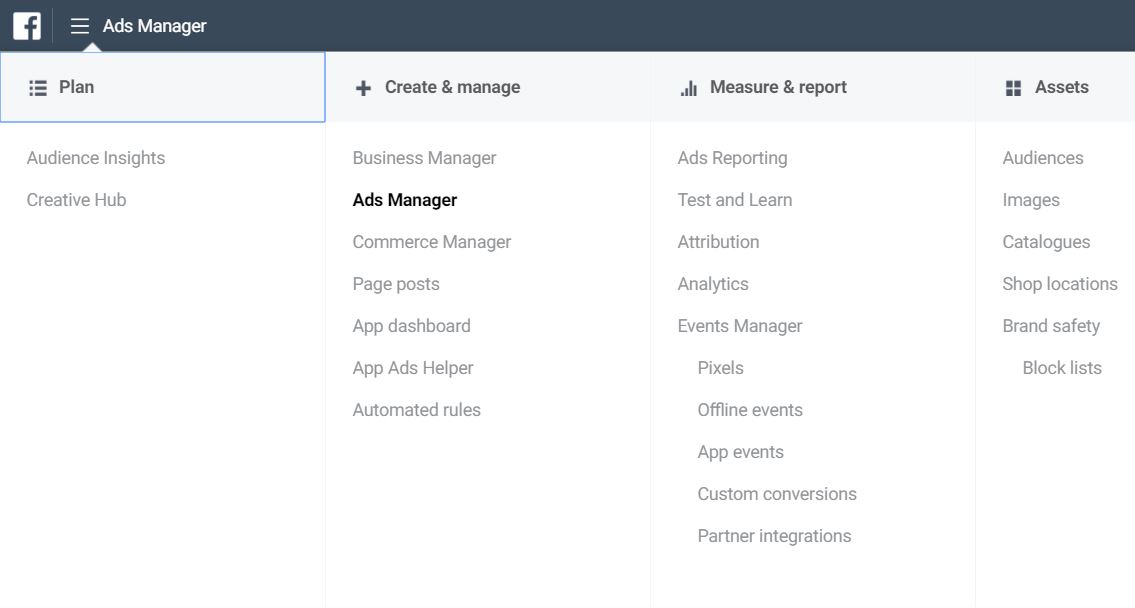 You get a choice to create multilevel ad campaigns, do A/B testing ( Testing of different ads ), create carousel ads, add specific descriptions and add a call-to-action button that will drive more of your audience to take action.
These are only a few of the creative and formatting options available in Ads Manager that aren't available when boosting a post from your Page.
2. Ability To Choose Different Ad Placement
When you boost a post, you'll be able to check or uncheck whether or not you want to place your ad on Instagram in addition to Facebook mobile and desktop News Feed.
With Facebook Ads, you get the added benefit of choosing placements in Facebook News Feed side ads, Messenger ads, Instagram Stories, Instant Articles, and Audience Network.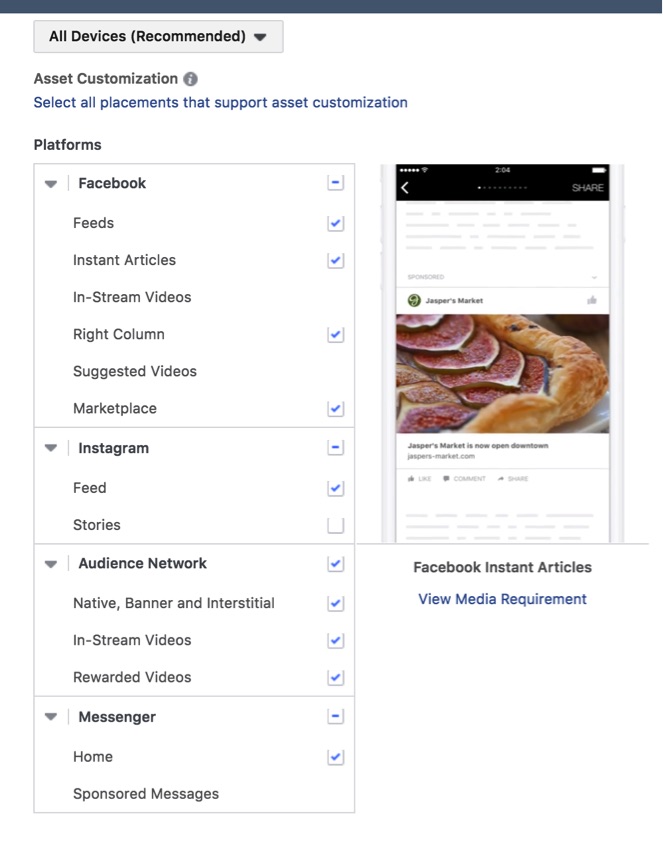 This is very effective as you do have full control over the ad placement, according to your targeting.
For example, if you were running a conversion campaign ad on Facebook, you would want to exclude the "Audience Network" placement. The reason being is the "Audience Network" placement is on mobile apps and websites off of Facebook.
3. Use Specific Ad Objective
Choosing an ad objective will help you focus on which ad campaign type best suited for your goals
Boosted posts allow you to focus on website clicks, Page engagement, and local business promotions. But with Facebook Ads, you get to choose a lot more.
Objectives are divided into 3 categories, with a total of 11 as follows:
1. Awareness
Brand Awareness –
Increase people's awareness of your business, brand or service.
Reach –
Show your ad to as many people as possible in your target audience
2. Consideration
Traffic – Drive people from Facebook to any URL you choose
Engagement – Reach people more likely to engage with your post
App Installs – Send people to the store where they can download your business's app
Video Views – Share videos of your business with people on Facebook
Lead Generation – Collect leads for your business
Messages – Connect with people on Facebook, communicate with potential or existing customers to encourage interest in your business.
3. Conversion
Conversions – Encourage people to take a specific action on your business's site
Catalog Sales – Show products from your e-commerce store's catalog
Store Trafic – Promote your business locations to people that are nearby
4. Advanced Targeting
Ability to target audiences based on various parameters gives Facebook Ads an edge over other ads platform in the market.
(Check out my Google Adwords vs Facebook Ads full comparison to learn more)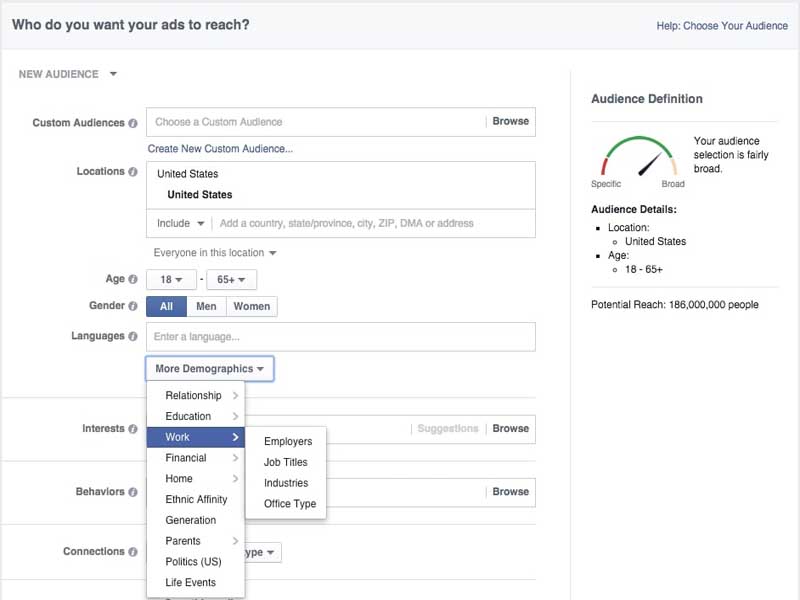 Boosting posts lets you decide on interests, age, and gender for your ad targeting.
This helps you reach people who most likely care about your business. With Facebook ads, you can use more advanced tools to create overlapping audience types, Lookalike Audiences and more.
5. Create a Custom Activity Tracking
One of the cool features of Facebook Ads which you will not get in the boosted post is the ability to set custom activity tracking and monitoring.
This is done using a snippet of code known as Facebook Pixels, where you insert it on your website.
This allows you to keep track of the activities such as most page viewed by the users, which sections are being viewed most, did the users add the products to cart and left without checking out? ,etc.
The idea behind this is to know how your audiences interact with your page or site, and you can retarget (display the same ads) to the same group of people based on their preferences.
This helps increase more ROI and better conversion. In fact, retargeting ads are 76% more likely to get clicks than regular ads.
Benefits Of Boosted Posts
1. Easy To Get Started
Unlike Facebook Ads, Boosted posts don't require you to access the may-look-confused ad manager.
When you push a "Boost Post" button, you will be prompted to a step-by-step window which will guide you through certain steps – Set up a Call-To-Action button, set target audiences, choose a payment method, etc.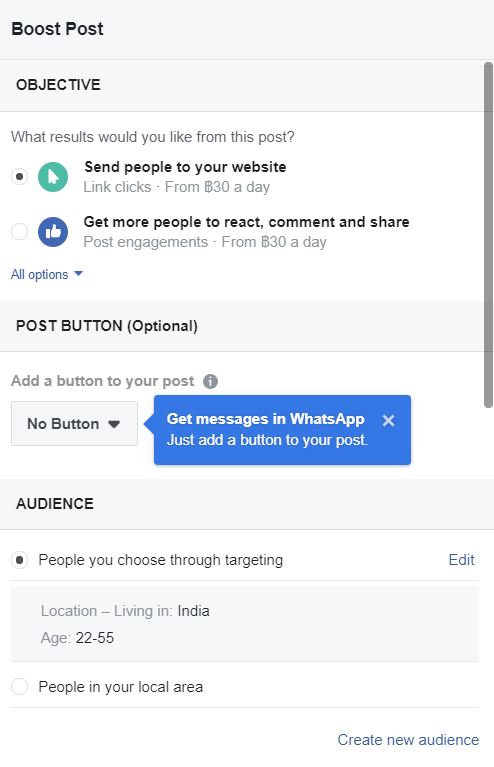 Once you're done, Facebook will automatically convert your original post into an advertisement complete with a "sponsored" label in the top-left corner.
The boosted posts, however, can still be viewed in the Facebook ad manager, but you don't really require that unless you need to make some changes regarding the payment method.
2. Great Option When You Want To Create Instant Post Engagement
Whenever you post anything on Facebook, you anticipate immediate engagement results – likes, comments, and shares.
But this sometimes doesn't happen – so what to do? How can you get that instant engagement and awareness without much of a fuss?
That's when you will use the boosted posts feature. As mentioned above, it's very easy and fast to set up your first official Facebook Ads using a boosted post.
Therefore, for instant post awareness, this option is the most suitable.
3. Help Maximize Your Existing Audience and Engagement
Boosted post, as stated in the definition, is the method of converting your existing organic post into ads.
It may be days or weeks after you have posted your post before you decide to boost it. This means the post must already have some engagement prior.
Your audiences must probably know about it.
Casey Hill of Hill Gaming Company said,
"Boosted posts that already have existing engagement, are likely to get more engagement than the Ad that starts, by default, from scratch."
And I completely agree with this. It's better to monetize something which already has great proof than to start everything from the ground up.
This helps to ensure that the money you spend on the advertisement will likely have an ROI.
Another benefit from this is once you have finished boosted the post, your post will still appear on your timeline whereas the ad created using Facebook ads will disappear.
Facebook Ads vs Boosted Posts: Which Is Better?
There's really no answer as to which one is better than the other. The reason all depends on your choice.
If you are looking for a way to deploy your ad with a minimum amount of time and effort required, then boosted posts is the right option.
Whereas if you want to utilize the full potential of Facebook Ads and generate the maximum ROI, then the full Facebook Ads is the option.
The truth is, both can deliver great results. It's not that with boosted posts you will get little to nothing in return.
Here's the proof that boosted posts can do as great as Facebook Ads:
"I've found that boosted posts drive more engagement and provide a higher ROI—because that content is visible on your timeline and will remain there once the promotion has ended. Facebook Ads, on the other hand, disappear entirely once the promotion has ended."

Michael Anderson of Passport Explored
Comparison In A Nutshell
Features
Facebook Ads
Boosted Posts
Control Scope
Full access to
Facebook Ad
features
Partial features
available
Ad Plcement
More options
Available only to
limted places
Ad Objectives
Get accessed to
11 objectives
Only 3 objectives
available
Advanced Targeting
Available
Not available
Ease Of Use
Can be a little
complicated
Easy to use and
set up
After Stope Running Ad
Disappear from
the timeline
Stays on the
timeline
That's all for the Facebook Ads vs boosted posts. Let me know which one do you prefer and why?
General FAQ
What Is Facebook Ad?
Facebook Ad is an advertising platform offered by Facebook with the goal of creating awareness, considerations, and conversions.
What Is A Boosted Post?
A boosted post is an ad that you create from a post on your Facebook Page. It is basically a method of converting your organic posts into ads.
What Is The Major Difference Between Facebook Ads And Boosted Posts?
Facebook Ads give you full access to all the Facebook Ads features whereas boosted posts give you the easy-to-setup ad options with limited features.