Starting a new business? Don't worry. In this social article, I have laid out 10 essential tips to help you grow your business and startups.
Social media is great when it comes to building a personal brand. This is because of how easy it is to connect to people. You can find people from all walks of life, different interests and personalities.
If your business is new, building a brand and creating awareness is the crucial part to become successful.
Besides leveraging platforms like Google to promote your business, social media is another important channel you should be focusing on.
How Can Social Media Help Your Business
Social media helps get the word out – Social media does, in fact, help get the word out about your business. But even more important than the exposure, it provides you with the opportunity to grow relationships with your target audience.
Social media is cost-effective – As more social networks add algorithms that filter what users see in their news feeds, your organic content may get lost in the shuffle. Take advantage of the low-cost advertising features offered by social networks to promote your content and special offers.
Social media encourages two-way communication – Social media gives you the power to learn more about your audience, their interests, and collect feedback. Ask your customers to share their thoughts, questions, and ideas to get to know them better.
Social media lets you share a lot about your business – Social media sites are becoming the go-to place for consumers who want to learn more about a business. That's because these sites allow businesses to offer the most up-to-date information about anything from products, services, or upcoming events.
Besides these advantages, there are other disadvantages of social media marketing for business as well.
10 Social Media Tips For Startups
Let's dive right into the 10 all-you-need tips
1. Identify Your Market And Target Audiences
This is the first and most important marketing strategy you should do when leveraging social media as your tool to promote your startups.
You should have a deep understanding of your market and your target audiences. Some important metrics to keep in mind are:
Location of your audiences
Demographics
Interests
Who are the people/your competitors your ideal customers are following
How often do your target audiences spend on social media
Other online behaviors on social media and other platforms
The reason why should keep these metrics in mind is that in order to become successful in the platform like social media, you have to be specific and come up with your own strategies and plans.
Strategies are different from business to business, however, the fundamentals always remain the same.
2. Pick Out The Right Platform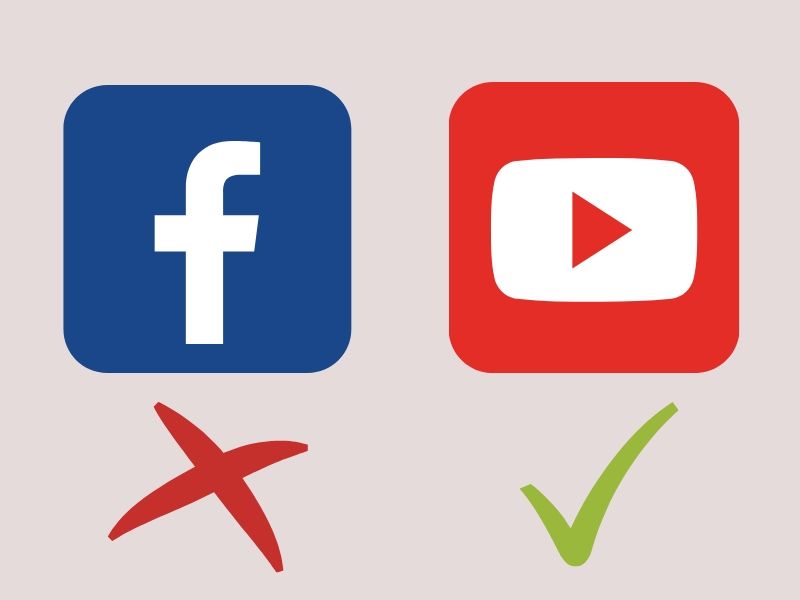 After you have identified and understand your ideal customers, next you have to understand what is the platform your audiences hang out on the most.
According to the stats, The average person has 7 social media accounts. But there will always be one platform that your customers use the most.
For example, the majority of Instagram and Pinterest users are female whereas most B2B business owners are active on LinkedIn the most.
Which Platform Is For What Type Of Business?
Facebook – Facebook is actually a multi-purpose social media platform which works well for both service type as well as product type. But works better if you sell products rather than services.
Instagram – Instagram, because it's a pictures sharing platform, it is preferred if your business sells products.
Twitter – Twitter, due to its limited writing feature, it is best suited for updating small status about your business and connecting with like-minded people. (It's the first platform for my business).
LinkedIn – Everyone knows LinkedIn as a platform for finding work. But little do many people know that it's actually a very powerful tool to connect with people with a business background. This is the most suited platform if you sell services.
Pinterest – Due to its similarity with Instagram (pictures sharing platform), it's suited for product type business.
The purpose of these tips is not to prevent you from being active on multiple social accounts but to rather focus on only one platform.
One never knows when will the opportunities knock at the door. By being on various social media platforms, you help in leveraging business opportunity which can prove to be crucial sometimes.
3. Content Is King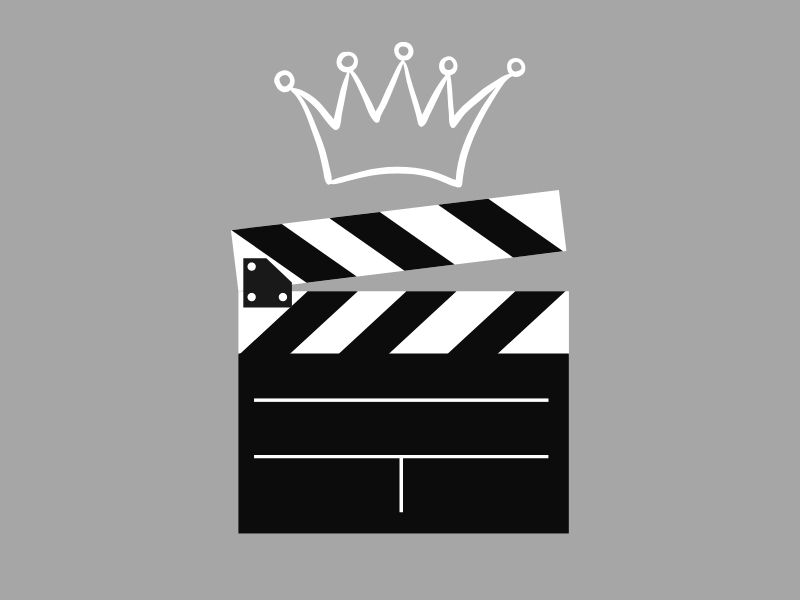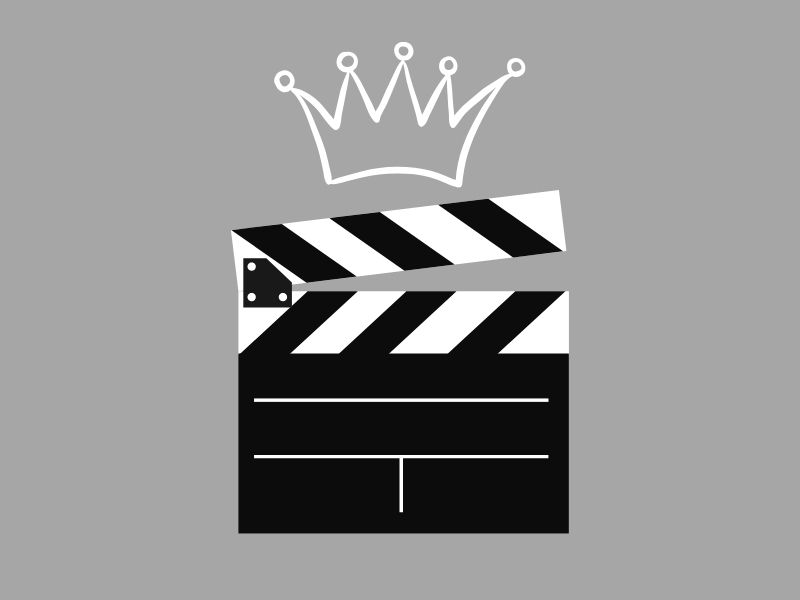 In order to become successful in social marketing, content is the king. As you know, millions of content are being posted each day on social media, most of which are irrelevant.
One thing to keep in mind is when you post content, don't aim for likes or follows, rather aim for comments (fruitful comments).
It requires more effort to give comments than to give a like or to follow. Therefore, if people comment on your content, then you are definitely posting the right thing.
So here comes the question, what and how to post? Well, there are certain techniques you need to incorporate in your content.
Tips To Post Great Content
Try posting videos as many as possible or use original images rather than stock Google images.
Choose content which deeply connected with humanity. Eg. Pictures of a group of people smiling, pictures of a baby, etc.
Don't just promote your business directly, aim for fun, entertaining content, which somehow related to your business. That's the reason why people use social media, isn't it?
Use the right hashtags and try not to repeat them in multiple posts. Try using them as many as possible as they are the ones which bring in audiences from outside sources.
You don't have to upload your own content every time, rather try re-posting others' contents and mention them. This will open new connections and possibilities.
4. Post Content Regularly
Regularity is the key factor to become successful in social media marketing. People on social media love consistency. It is, in fact, another important social media tips for any startups or small businesses
This is because the world of social media changes all the time. One day you are the authority in your space, the other, someone else may take over the position. People on social media love something new and trending.
By posting content regularly and consistently, you build that kind of fan-base audience and brand loyalty.
Another reason why this is crucial for success is that nowadays, there are many scammers on the internet. Some may start the social accounts just for selling stuff, posting 2 or 3 items for sale and never be active on the platform again.
The key idea to consistency is to make use of a social media algorithm which in 2019, heavily focuses on engagement. So one of the ways to leverage engagement is to be regular when it comes to putting out content.
You can make use of social media tools like Hootsuite or Buffer to help scheduling and managing content posting on the various social media platforms.
5. Make Sure Contents Are Valuable And Engaging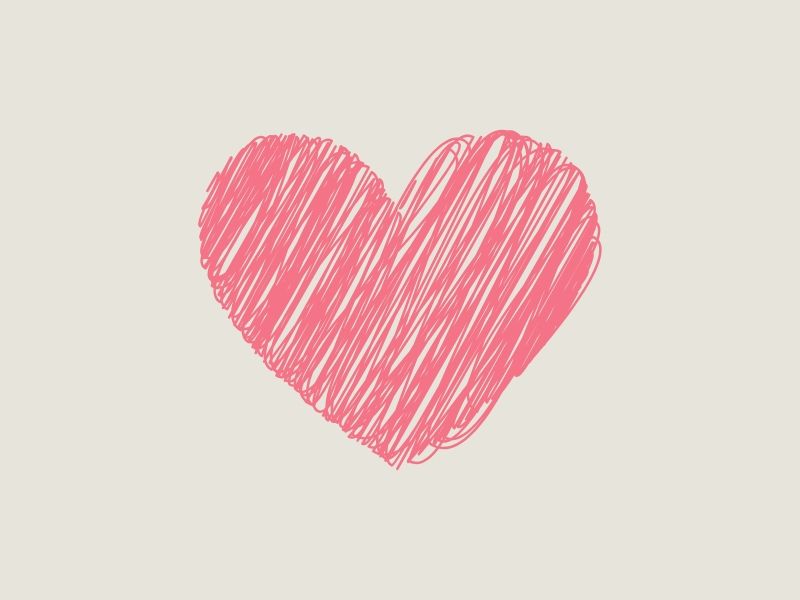 Irrespective of the social media platform you are using, the rule of thumb remains the same- Content is king.
One of the top social media tips for startups is to ace your content strategy and create content that adds value to your audience.
Make sure your contents are unique and stand out from the crowd. As mentioned above, people on social media love something new and trending.
Put time and effort into creating each content. Don't use stock images that thousands of people are using.
They are boring and don't add up to the value. Use tools like Canva, which allows you to create custom social media posts for any platform in just under 5 minutes, yet looks professional.
For me personally, I always spend at least 10-15 minutes per post. This is to make sure that my content aligns with the current interest and at the same time, it's unique and attractive.
Here are a few branding tips for startups :
Add your brand or business logo to your profile
Follow a brand color palette for your social media feed
Follow a consistent style or tone of language that goes with your brand
Apart from the values, make sure your content is engaging. Q&A posts and videos are two of the examples that require users' engagement. Videos are a trend these days. Make sure you focus on that as well.
Check out my video marketing guide to learn more.
6. Use The Same Handle On Every Platform
After you have put out valuable and engaging content regularly, you would want to monitor what type of content works well what doesn't
This is crucial to successful marketing strategies and your overall plan on social media as it can help you focus on what type of content works well on your business, thus increasing awareness and engagement rate.
How to analyze what works for you
Analyze competitors in your niche what type of content is doing well for them
Analyze your own content and monitor what works what doesn't
Identify the sweet spot or the similarity between your situation and your competitors
Do the split testing by posting different types of content which you think are working
Once you have figured this out, you may want to stick the same type of content across multiple social media platforms that you are on.
This will not only save you time and energy that you have to create different types of content on various platforms but also help people recognize your content pattern which is unique to your brand.
7. Find The Best Time To Post Content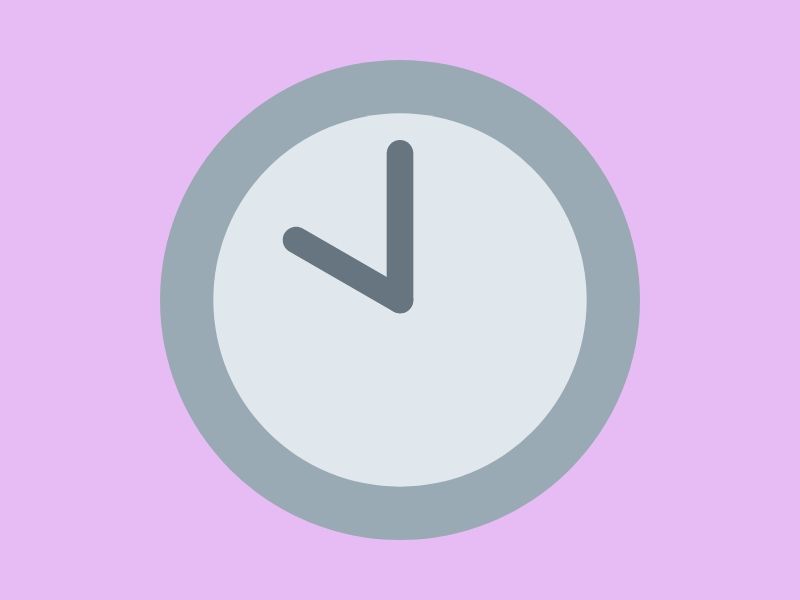 Another one of the top social media tips to remember is to post your content when audience activity is at a peak. After all, what is the point of posting content when the audience is not even active?
If you are putting in so much effort, time and money into creating good quality content but your audience does not even view it, then you are at a loss.
Take note of the days and time points during the day when your audience is most active. Post your content based on this expected peak activity on platforms. This will allow for more reach and more engagement with your brand.
Find out the right time to post on each of the social media platforms you are using and build a content scheduling strategy accordingly. (Click here to know the best time to post your content on different social media platforms)
8. Actively Engage With Audiences
Well, social media wouldn't be social media without engaging with people right? when it comes to business, this remains the same.
Once you have a couple of fan-base and audiences of your brand or startup, you have to be active in replying to comments, listen to feedback, etc. – Put your audiences first and let them know that you care for them.
In business, it ultimately boils down to trust. By letting your customers know that you are with them makes them trust you more and see you more than just a business that only focuses on selling things.
This helps in creating connections and learn what your customers truly want from you. To enhance more engagement, join groups or create groups, where you can actively interact with your target audience.
Build a community around your brand and constantly engage with your community to develop a better connection with your audience. This will help in building brand loyalty and lead to better conversion rates.
9. Build A Brand Message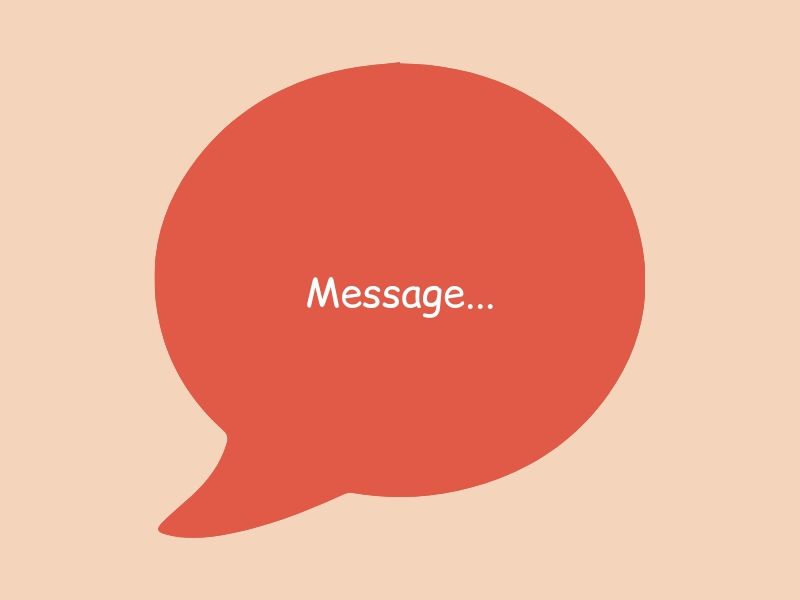 Building a brand message is ultimately the final step every business should do.
After sometimes in social media marketing, you should be able to identify what you truly want to convey to the people.
This can be achieved by knowing your business goal and what your audiences want. Then find that overlapping spot which agrees on the same point
For example, Cat Town, an animal organization based in California, decided its message would be: "Open the Cage." It wanted to connect emotionally with customers interested in helping troubled animals.
It also wanted to touch on its unique process of bringing cats right to people's homes and differentiate themselves from competitors in a positive way.
Pick a message and go with it. Then, you simply study the language of your consumer. Speak to them in their language and eventually, you will be able to come up with a message that truly represents your business.
10. Contribute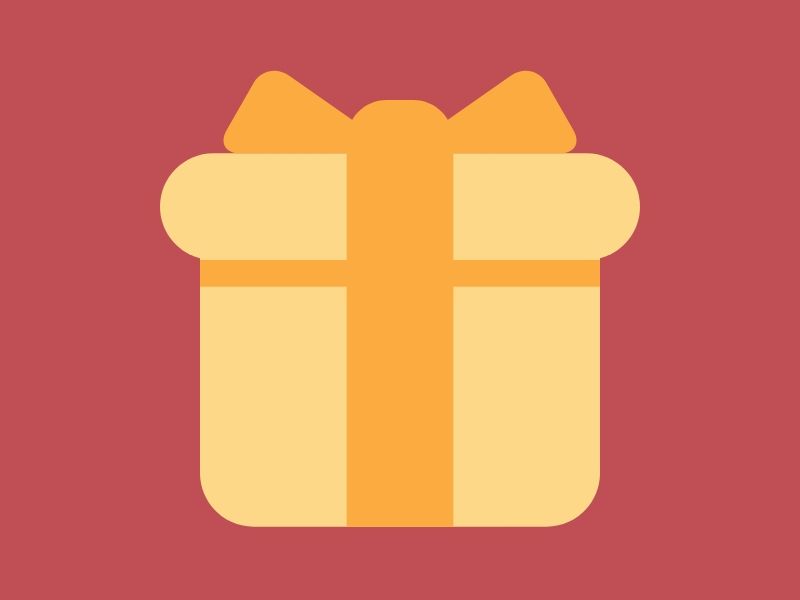 That's right. Contribute! Contributing here doesn't mean donating money or products to your followers.
The meaning here is to give back something valuable, something worth remembering about you.
It could be a giveaway or free services or products in exchange for something.
It could also be helping your competitors or like-minded people with your type of business gaining more follows or likes.
To keep it simple, it's like karma. You receive back what you give. Trust me, initially, I didn't believe this would work out until I started helping my fellow entrepreneurs.
We kept helping each other along the way until we reach our goal. It's always better to work together than to work alone.
Conclusion
That's all for social media tips for startups and businesses. I hope you have gained something valuable from this article.
Make sure you apply the strategies in order to help you grow your brand in a systematic way. The tips are applicable to all types of business, no matter how big or small your business is.
Apart from this, you should keep in mind one thing that social media is not built for business. So when you put out content, make sure they are entertaining enough and not only focuses on promoting your business.
Also, keep in mind that most of your conversions will be from search engines as people use it specifically for searching for information and solutions to problems, social media should not be your primary concern.
Be active on the platforms, but don't give them all in.
So are you a fan of social media marketing? Let me know your success stories in the comment section.