8 Awesome content marketing strategies for small business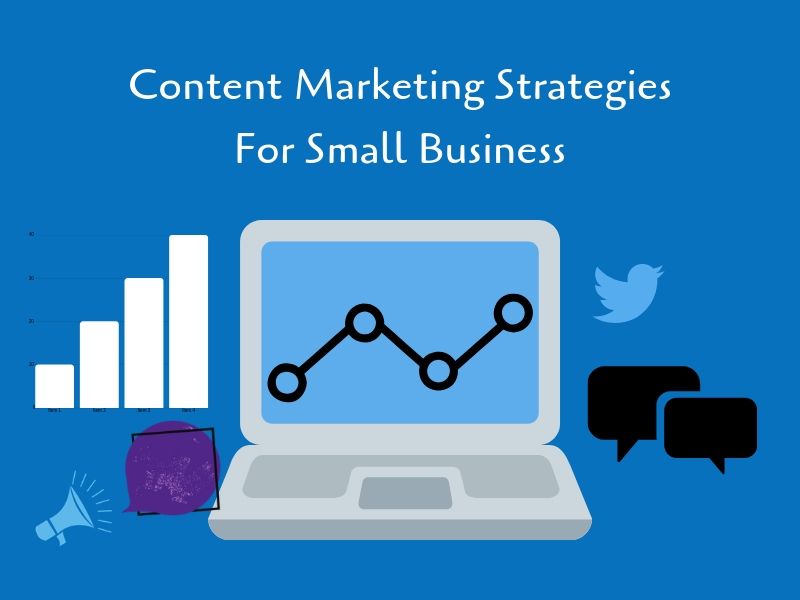 Content marketing strategies are important for small businesses. In today's world where content is king, you can only get far enough if you don't strive to be the best.
With limited resources and competition, many business owners find the challenge of marketing their company nearly insurmountable. In fact, 60 percent of these businesses have no information listed online.
So without much further ado, let's dive into the necessary things you need to dominate in this world of content.
What is content marketing
Content marketing is a form of marketing that focuses on the creation, distribution, and publishing of content.
Generally, there are 5 categories of online content
Text/articles content
Images
Videos
Audio like podcast
Info-graphics
Any other forms of content will likely fall under any one of these categories.
The purpose of this is to attract potential prospects to increase the likelihood of conversions and making sales.
This form of marketing requires a basic understanding of marketing and human psychologies.
One of the most famous marketing methods which require content marketing is copywriting.
Why is content marketing important for small businesses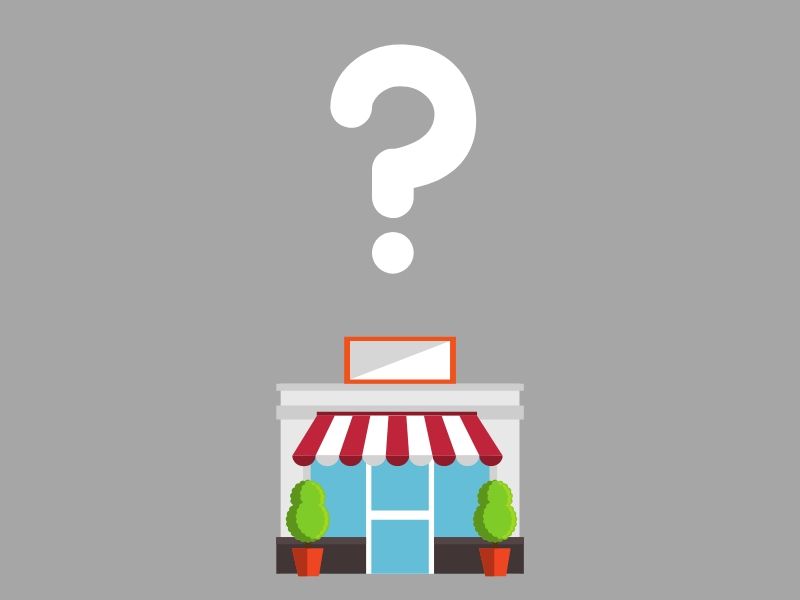 Content marketing is not only important for small businesses but for all types of business as a whole. This is because the content is everything.
Think about it, how will you be able to drive sales if you don't display your products? Whether you are just a small business owner starting a new business or a giant corporation, you need to leverage content marketing.
Besides, it helps to build your brand awareness and trust. It is only through content that you are able to generate leads, make sales and with great strategies, set you apart from competitors
One last key reason why you need content marketing for your business is that it's fundamental for almost all digital marketing strategies. Whether it's SEO, PPC marketing or SEM – they all require content.
So now you know why you need content marketing for your business. Are you excited to learn some awesome strategies? I bet you do. Let's dive into each one them
8 Content marketing strategies for small business
1. Understand your target audiences
The most important content marketing strategy you should do. This is because if you don't understand your target audiences well, you will end up wasting your time, money and energy creating content without getting much in return.
In fact, this is where most of the people fail to do efficiently. They may think that they know their customers enough but in reality, they don't.
How to create content that your audiences will love
Analyze your data from your past customers. See what works for the majority of them.
Conduct an online and offline survey.
Learn how to use Google Analytics as a way to analyze your online web traffic and consumers' behaviors.
Check out forums and Q&A platforms like Quora to understand what your audiences need.
Ask for feedback from past clients
Do some content testing/split tests for ads. See what works and what doesn't. Experimenting with different types of content and strategies is the ultimate key to know what truly works for you.
Researching about your audiences is probably what you should spend most of the time on. For me, personally, when I do SEO, I spend most of the time doing keyword researches and understand the search intent.
This is to make sure that my content is aligned well with what people are searching for. For example, if they are searching for "Best restaurant in Los Angeles", they are probably looking for review articles. I hope that makes sense 🙂
2. Start a blog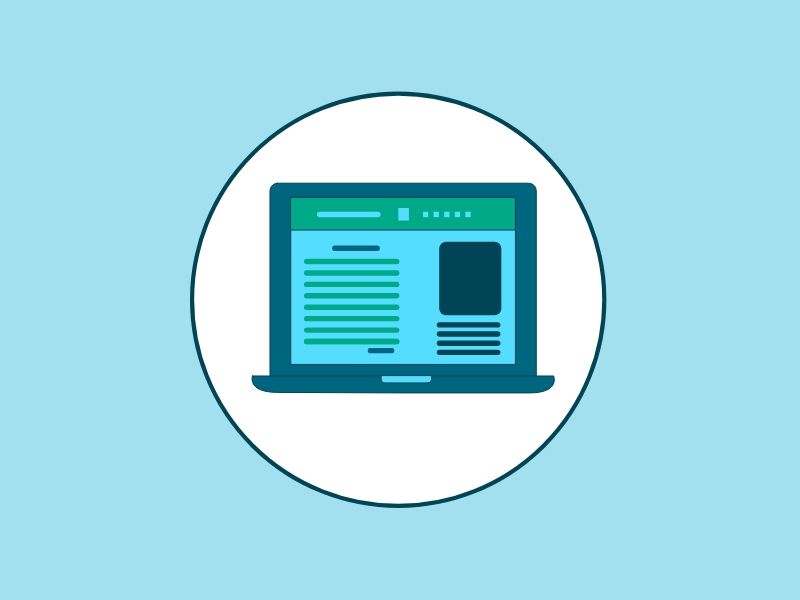 No doubt, nowadays blog has become a common thing for every website. There are over millions of blog posts on the internet. Roughly speaking there is 1 article for every 7 people on earth.
But no matter what, it's still the most preferred and efficient type of content. This because it gives you an opportunity to connect deeper with your prospects.
Let me explain this. Suppose you run an IT service company. Your typical website setup would be the homepage, about us, services and contact page.
By incorporating blog articles related to your business into it, you are leveraging trust (by providing valuable information like tips, tricks, etc.) and let your audiences know more about your business from a different perspective through other information like latest news, achievements, etc.
I know coming up with great topics to write can be quite challenging for small and local businesses. So here are some tips for you.
Tips to come up with blog topics that set you apart
Change your mindset – That's right. What most business owners do is focus on only making sales. But by changing your mindset from just selling to giving values, you will be able to identify great valuable topics.
Research on your competitors – By seeing what your competitors are doing is probably the best strategy you should follow. See what topics or type of articles work for them, and create something better
Put yourself in the prospects' shoes – By asking a question like, "Why should I choose this particular company over the others and what is there in it for me", you will be able to find what to write about in order to please your customers' intent and level of expectation.
Provide unique content that only you are able to deliver – See what sets you apart from your competitors and showcase your level of expertise and perspectives through blog articles.
Dig into forums and Q&A platforms – Just like researching about your audiences, you can use these platforms as a way to see what people are interested in knowing about your business.
Do you want to know how to make money blogging in 2019? Check out my article here.
3. Use videos and podcasts
Videos and podcasts have become a trend these days. According to the stats, by 2022, online videos will make up more than 82% of all consumer internet traffic and there are also over 30 million podcast episodes as of June 2019.
So by incorporating these two types of content in your marketing strategies, you will be able to stand out from the crowd and receive more ROI.
If you go check out articles on the internet, hardly any of them has videos or let alone podcast. Most type of content you will see is text and images.
In fact, videos are so important that it makes YouTube the world's second-largest search engine.
Click here to check out my full guide on video marketing in 2019 and beyond.
Another advantage of videos and podcasts is that once you create them, you can distribute them across other platforms like YouTube for videos and iTunes for podcasts.
This helps to leverage multi-channel content approach thus creates more brand awareness.
4. Add some visual components like infographics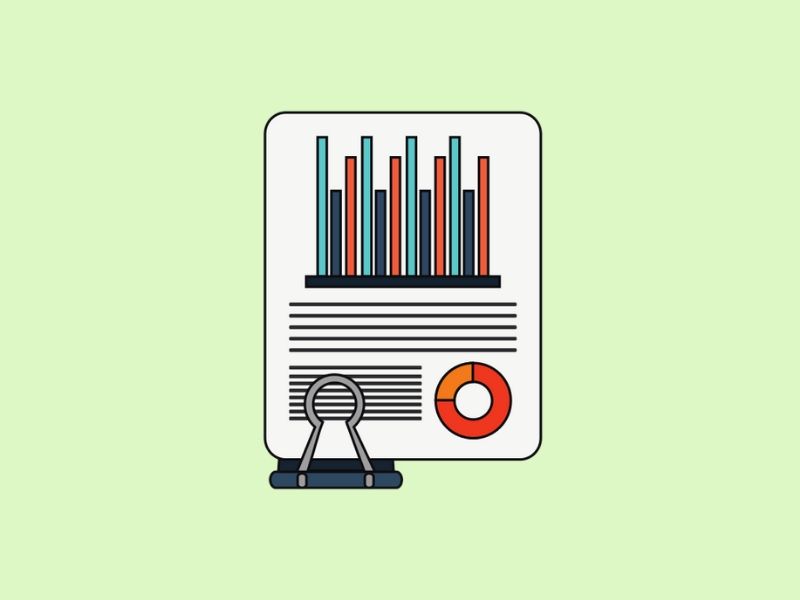 People love visuals. This is because our brain is able to process visual information much faster than written words.
Images have been used as a form of advertisement and content creation for ages. With overtime, the visual content strategies have developed. Different kinds of images and sub-categories have emerged.
Out of all the visual components, the one which has proved to be effective in content marketing is infographics.
According to the Oxford English Dictionary, an infographic (or information graphic) is "a visual representation of information or data".
But the meaning of an info-graphic is something much more specific.
An infographic is a collection of imagery, charts, and minimal text that gives an easy-to-understand overview of a topic.
Why use infographics
They are easy to digest and provide an overview of the topic in an interesting way
They are easily shareable
Become valuable assets for backlinks which can help SEO
They provide variation to content and enhance overall content consumption experience
Stats and data can be visualized with the help of infographics
So you must be wondering, "How can I create such a complex visual representation?"
Don't worry, if you are not a technical geek and don't have time, one of the best free tool out there which I personally use is Canva.com
You can literally create all kinds of custom images and obviously infographics in a matter of minutes. With more than 100 built-in design templates for you to choose from, This tool can make your life much easier when it comes to visual content creation.
5. Leverage SEO (Search Engines Optimization)
No doubt you can use paid ads as a way to make your content reachable online. But even paid ads require some basics of SEO to get maximum results.
On top of that, SEO provides you the long term strategy that reaches your audience.
In fact, SEO and content marketing are super related to each other.
In its simplest form, SEO is the process of using keywords in your content that will help search engines find it when those keywords and entered into a search. Each piece of content you create should target a specific keyword.
So whenever you start the content creation process, you should lay out proper SEO strategies to get effective results. You cannot just go out there and start creating content.
True, in content marketing, audiences come first. But without keeping search engines in mind, how can you reach your audiences effectively right?
Note: If you are a restaurant owner, don't forget to check out my full guide on the restaurant SEO article.
Basic steps to get started with SEO (30,000 thousand foot view)
Understand your market needs
Keywords research and search intent analysis
Content optimization
Backlinks building and outreach
Results tracking and analysis
If you are a local business owner, you might need a slightly different SEO strategy. You can check out my Local SEO strategies article to learn in-depth strategies for your small business.
6. Be unique and creative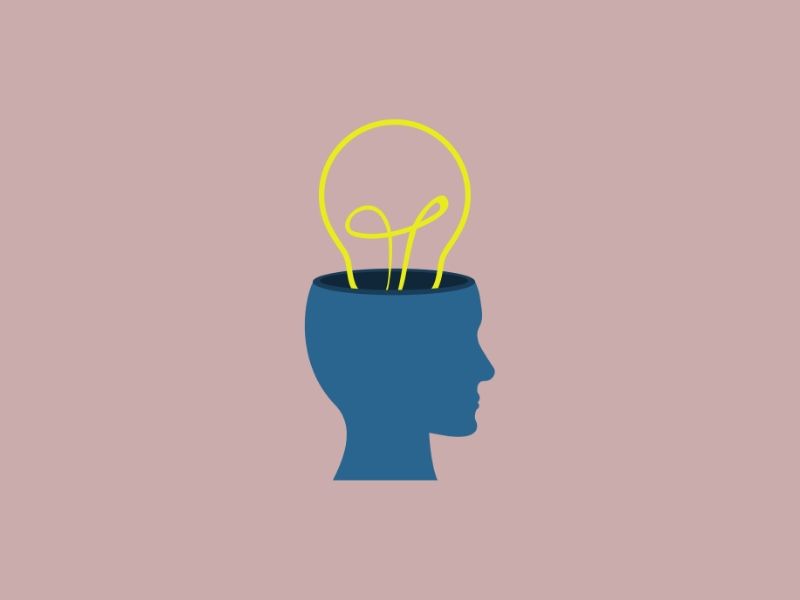 Since the internet is flooded with content, you need to be unique and get creative with your content in order to capture attention and stand out from the crowd.
Unfortunately, this is something which I cannot teach because it comes through experience, experimenting and immense process of analysis.
However, the most important thing you need to do in order to sharpen this content marketing strategy is to test out different things and be your own self when creating content.
Rome wasn't built in one day as so content strategy. You need to test out different things and see what works what doesn't. Sometimes, just a small tweak in the headlines can exponentially boost up your sales.
Creativity is another factor that plays a crucial role here. It is something that cannot be taught but acquired.
By becoming a content creator rather than content consumer, and create out lots of content on a regular basis, soon you will find that you are getting better at it.
That is what happens to me. I hate writing but my desire to produce valuable content has really pushed me and you can clearly notice how bad I was as a writer in my early posts 🙂 (Do check them out)
So focus on your own uniqueness (your style of writing, unique personal experience) and keep on practicing until you become an expert at it.
7. Create content consistently
Having just 5 blog articles on your website or 10 YouTube videos will not do you any favor. The world of content marketing requires time, effort and money to fuel it.
The more content you put out, the better you are going to generate trust, and ultimately make sales.
Nowadays, people just want to earn money through shortcuts, and trust me there is no shortcut. Only hard work and consistency will get you to where you want to go.
Let me share my personal experience here. A couple of weeks back, I got a client who messaged me that he wanted help to grow his business online.
And you know what, One of the first things which he said was, "I saw your articles and you seem like an expert".
To be honest, my articles are not that exceptional or better than anyone out there. But the effort which I put into creating content, both quantity and quality can be seen.
This basically relates to one of the human psychologies which says that strength implies strength.
Another benefit of becoming consistency in creating content is there seems to be some magic with the algorithms of content searching platforms.
Whether it's Google, Facebook, Instagram, etc. Their algorithms seem to love fresh new large quantities of content with consistency.
8. Promote your content
So here comes the last and most important content marketing strategies for small businesses.
Well, there is no point if you just create great valuable content and no one knows about it right?
Actually, most people advise that you should spend just 20% creating content, and 80% on the promotion side.
However, in my opinion, it depends on various factors such as business types, competition, etc.
But for me, personally, I would recommend you spend 50% on each. This is because content creation is as important as content promotion.
If you spend most of your time promoting invaluable content, this will not do you any good right?
So when you promote your content, distribute them across various platforms. Whether it's social media, search engines, podcasts, etc. Try being on multiple platforms.
However, you would want to focus most on one platform. This is because there will be only a single platform that is best suited for your business.
Bonus
As a gift for sticking till the end, here is a bonus to help you leverage your content marketing strategy.
Create an email marketing strategy
Email marketing is not dead. You heard that right. According to the latest stats, email has higher conversion rates than social media and search engine marketing combined.
So what you should do as a business owner is to structure out your content in such a way that there is an email capturing mechanism in place.
For example, the most common tactic which you see most of the websites do is they provide you some free stuff in exchange for your email.
Guess what, this is probably the easiest and effective way to capture email. By providing something valuable for free, and with a couple of techniques, anyone in this world will ready to exchange their emails for that thing.
To learn more, check out my email marketing guide article.
Conclusion
And that's all for awesome content marketing strategies for small businesses. In the world of content marketing, it all boils down to structuring your content to match what your audiences need.
Creating valuable content consistently, put your prospects first and promote your content effectively are necessary things to become successful in content marketing.
To have great content marketing strategies in place is the ultimate key to any online business. Because don't forget, content marketing is fundamental for all kinds of online marketing.
So, have you tried implementing these 8 strategies into your business? Let me know in the comment. I'm curious 🙂