Email Marketing: Boost Your Sales In 2019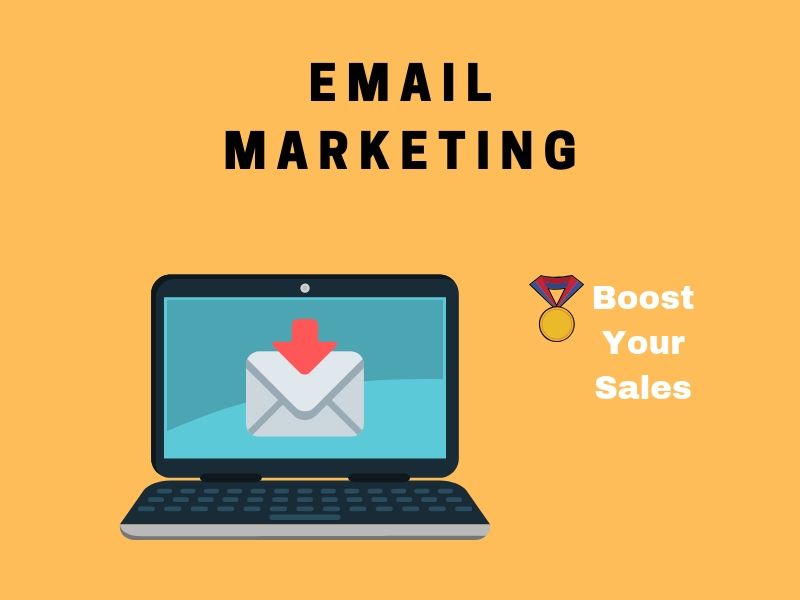 It's 2019 and yes email marketing is still relevant. In fact, it's one of the best technique to help you boost your sales and business.
In this article, I will guide you through the reason why email marketing is important and show you different tricks to help you run a successful email marketing strategy.
Let's get started. ( Maybe you want to check out my article on how to make money blogging, click here)
Why email marketing in 2019?
In today's world where information is shared and spread through social media and search results, the old-fashioned way of sending emails promoting businesses might sound a bit funny but wait, is it so…?
According to the stats, email marketing generates the highest ROI amongst the "new-age" technologies like social medias, SEO, keyword ads etc. that is, for every one dollar companies spend on email marketing, they're able to generate $40 in sales.
Reasons why:
Information sent through emails is much more personal and trustworthy
It requires more efforts to send emails, thus generate more psychological trust and relationship
It is much more difficult to obtain person's email address than social media accounts
More than 50% of businessmen are middle-aged people and hence, still stick to the traditional way of doing businesses.
Information sent through emails are much more secure than other mediums
Now you know why email marketing is still important in 2019. Are you getting excited to know how to successfully run an email marketing campaign? I bet you are…Let's go!
Come Up With Good Campaigns
That's right. Not one, but many campaigns to run a test drive. First of all, what is an email campaign. A mail campaign is basically an email content template, i.e how you structure out your mail content for your customer.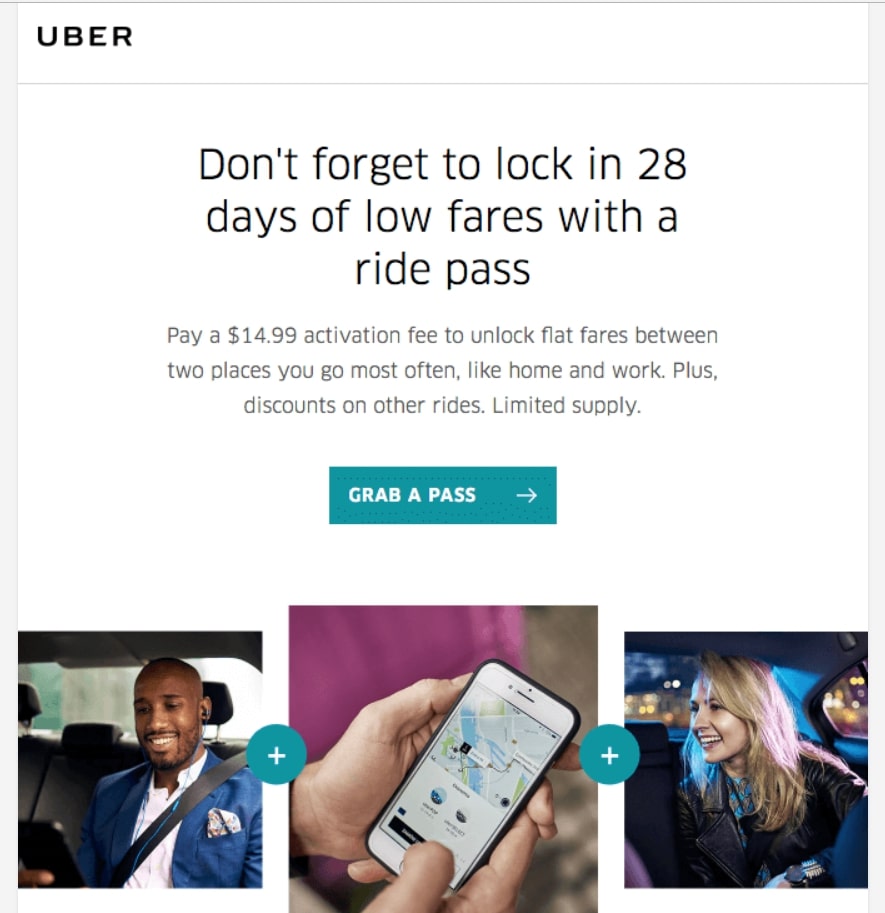 The above picture shown is what considered a good campaign. First, it starts with big heading, highlighting the message it wants to convey. Then comes the description, in a short, to the point manner and at last, a call-to-action button linking to website or web page. You may add couple of images in the template to make it more attractive.
After making one, you may need to come up with different template, layout and structure to test out which one really works out.
Segregate Your Mail List
After you have obtained your mail list, you should segregate them into different categories and priorities.
This is important because email marketing requires you to send multiple campaigns from time to time. You would want to target specific group of audiences with different types of campaigns.
This will not only help you identify which group of people to focus more, but also understand how to approach different group based on factors like age, gender, geographical location, and buyer personas
Ways to segment mailing list:
Conduct a surveys
Monitor mail activities
Purchase cycle
Replies and sending frequency
Hook The Audience With Good Subject Line
This is the most important point to note down in email marketing. According to the stat, 47% of email recipients open email based on the subject line whereas 69% of email recipients report email as spam based solely on the subject line.
So even if you have the best campaign ever but poor headline, no one is going to open your mail. According to the study, 41 characters or about 7 words seems to be a sweet spot for email subject line.
Tips to write good subject line:
Urgency – Write a line which creates a sense of urgency, something like "hurry", "limited time", "last one left in stock"
Curiosity – Make the line looks mysterious which prompts the audience to open it.
Personalization – Make sure when sending mail to clients, mention your brand's name or sender's name as well as the recipient's name
Offer – Start out the line by laser focusing the recipient with your offers
I remember back when I was sending emails to various local shop owners asking them to check out my website services. Initially, no one opened my email ( I used the tool called MailChimp to keep track of my mail campaigns and stats). Later on, I changed the subject line to something like "Hello, I would like to know if… ", and guess what, the open rate shot up to 300%!
In fact, my campaign heading continues after the subject line, with something like "You know that more than 70% of businesses succeed through websites",
So you can see that, not only was I able to trick them to open the mail, but also continue with my campaign content after the subject line. You can check out my article on content marketing skills that you should have in order to create great content.
Keep The Mail At Optimum Length
In today's world, time is money. Everyday, people receive multiple emails. After you are able to hook them to open your mail, make sure your mail length falls into the "optimal length" category, i.e neither too long cause readers will start getting bored nor too short cause you will not be able to deliver exact information
According to Boomerang's data, emails between 50 and 125 words had the best response rates at just above 50%. Most people open their mail in the morning, which is a rush hour. Do keep in mind that they need to check other mails as well. Don't write too long content.
In the end, don't forget to include a call-to-action statement. This could be a button linking to your site or store. It could also be a link to survey form if you are conducting a survey.
Send Personalized And Use Professional Email
This is actually an important small trick which could make a difference to your email marketing strategy. How would you feel if you receive an email containing your name, information and content crafted to you personally?
This makes your audience feel exclusive and that you have understood them. Many businesses forget this technique and send mails to multiple recipients with the same common content.
But remember, don't be too personalized as this may cost your time personalizing each mail and the recipients may feel uncomfortable.
Another point to keep in mind here is always use email with a suffix (after '@' symbol) which represents your brand or website's name. Use prefix like 'info', 'sale', 'support' to make it look more professional.
Send Mails Regularly
That's right and it's a must thing to do. We get tons of emails everyday and there's a chance that your clients may miss out your mails. Sending emails regularly here means sending the same campaigns as well as different one on a regular basis.
When sending the same campaign, do make sure to leave a certain time gap as this may cause bad impression. For new campaigns, don't hesitate to reach out to your recipients. This does not mean it's a spam. Spamming means you are sending mails to people whom you don't share relationship with.
As long as you have obtained your mail list in an authorize way (through introduction and information exchange at will), you emails are not considered as spams. In fact, reaching out on a consistent and regular basis does create a good impression that you actually care and really want to reach out.
Make Your Emails Valuable
Last but not the least, offer something back to your recipients. Because of high competitions in today's business, if you are not able to provide valuable offers, you will not stand a chance to win the business.
This trick is the most difficult one as it requires your imagination and understanding. Sending multiple emails will not help you convert your business. Learn and analyze your market, as well as your audiences. Have a content with mixed promotion and providing them solutions or how they would benefit from your business.
Remember, ultimately, businesses are meant to solve problems. People buy clothes to satisfies their needs i.e they may want to look good so that they would be accepted in the society (personal problem).
Bonus
As always, thank you for sticking till the end. If you are new to email marketing, you would probably want to know how to collect emails and build up your mail lists. This works best if you have your own websites or blogs.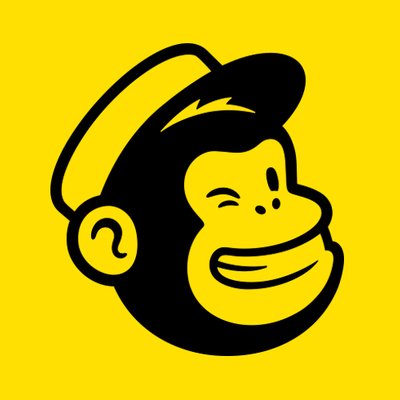 Ways to build up mail list:
Conduct surveys and in exchange, ask email in return
Create a member-access-only content where only registered people can view certain restricted content on your site
Whenever you promote your business, either through ads or business social page, create a section which prompts readers to enter email accounts
Use subscription pop-up modal on your website or blog
Do not hesitate to ask for emails every time after your meetings with new clients
Host online webinars
Collect emails from your store
For the above method, use tool like MailChimp (my favorite) to keep track and build professional email marketing campaigns and subscription service.
Lastly, do not ever consider buying email lists from other sources as this way, your recipients will consider your mails as spam because they don't know you.
Conclusion
There you go about why email marketing is still pretty relevant and some tricks to help you master your email marketing strategy.
I am pretty sure that this type of marketing will still be relevant even in the next 5 to 10 years from now because no matter how fast our technologies and communications have developed, trust and personal connections is the major factor for any type of business and they can be found only in email marketing, and no where else.
Let me know whether you have increased your sales following the tricks above in the comment section below.