Learn why your SEO isn't working And Fix It Today
Know exactly why you're not getting the rankings & traffic you want with my affordable SEO audit today (and feel the relief of getting unstuck like this red t-shirt dude 🙂
Are You Currently Facing With Any One of These Problems?
If your answer is "HECK YES" while reading these questions, then continue to read on because I know exactly how it feels to be stuck doing SEO without actually knowing what's wrong with my website or even if I'm on the right track…
But you don't have to feel hopeless anymore, because I'm right here to help you figure out your current SEO strategy and be another pair of eyes to help you get results…
With just $37, I will perform a quick SEO audit on your website by looking at:
Your current SEO strategy
On-page, technical, and off-page 
The things your competitors are doing and you're not
And much more…
Not only this, but I'll also give you my personal recommendations to help you get back on track and get the rankings & traffic you want from Google search.
Meet Ankit Who Was Able To Recover His Fitness Blog From The Google Update With My Audit
"Thank you, Jackie, for your quick audit. It was short, concise and detailed enough for us to work on the website without having to spend a fortune."
Wow, I'm impressed in the quality and the details you put into the audit man. It's well worth than the overpriced service we had before and what you said completely makes sense. I'll recommend your service to all of my friends. Cheers!"
Check Out The Sample Audit Video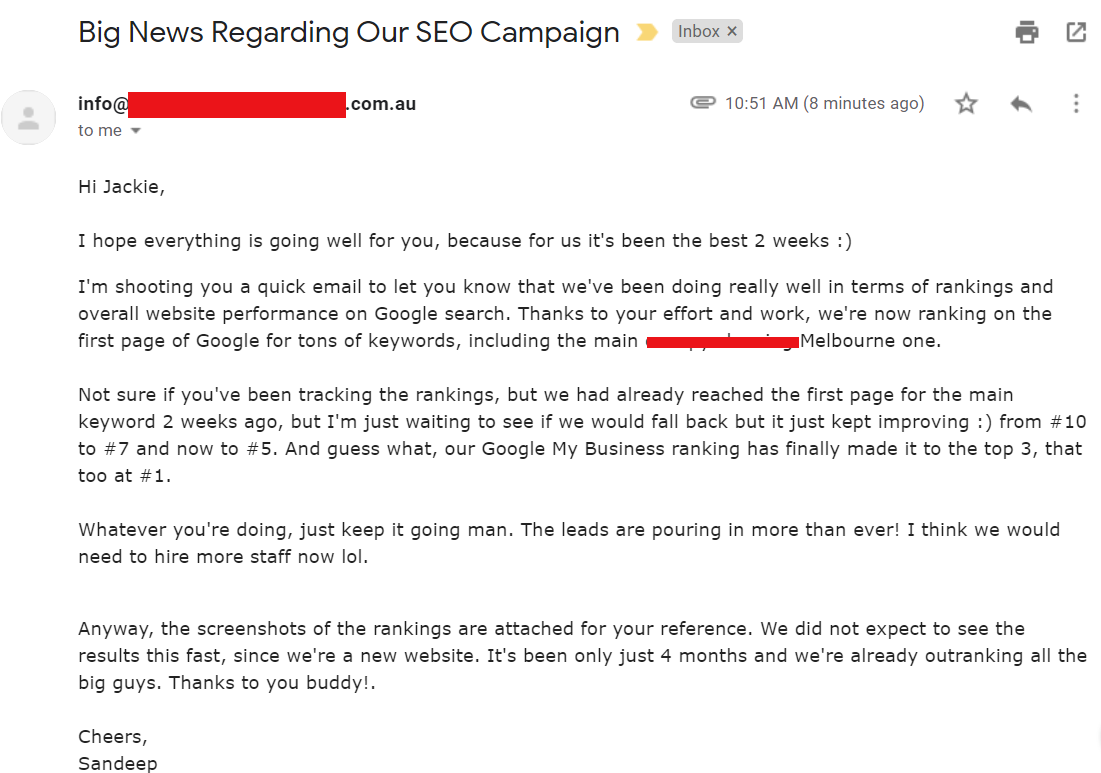 The SEO audit will mostly be performed using a manual process of me looking into your Google Search Console overall performance and your website in combination with my checklist. I will sometimes use SEO tools to check certain things out if necessary. 
Unfortunately, due to the nature of this quick SEO audit which only allows me to check the surface, it won't be enough to help solve all of your SEO problems. However, in most cases (96%), this quick SEO audit is enough to help most people know what's not working for them and what to do. So, I encourage you to give it a try and see how it goes. If you still need further assistance, just let me know and we'll see how we can work together.
Yes, absolutely. If you have any questions about the audit or what to do, just shoot me a quick email at [email protected] and I'll help you out as much as I can because I care about your results. Because guess what, if you get results, I will ask for your testimonial which will help me grow my business even more 🙂
Let's end this page with my favorite quote:
"You don't know what you don't know"
So, what are you waiting for? Don't let the unknown wastes you time and money. 
Get your site audited by me right now: