15 Best SEO Tips For Hotels To Rank #1 On Google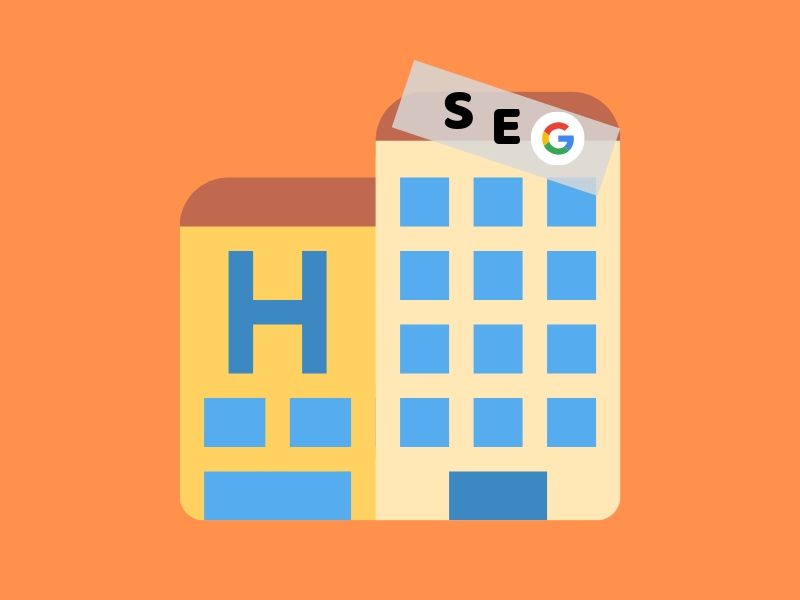 Do you know that 93% of online experience begins with search engines, out of which 74.75% is held by Google in the market?
So if your hotel has a strong online presence, you can definitely generate traffic and ultimately convert targeted audiences into customers.
In this article, I've gathered the top 15 SEO tips for hotels to help you rank #1 on Google and any other search engines to help you improve your hotel website's visibility.
If you're new to SEO, check out my SEO guide for beginners.
Without further ado, let's dive right in.
Here Are The 15 SEO Tips For Hotel Websites:
1. Keywords Research For Hotel SEO
Keywords are the words or phrases people type in search engines when they're looking for something.
Keyword research is the process of selecting and targeting the right keywords for your website to appear.
There are 2 types of keywords:
Head keywords – Keywords with high search volume and competition, generally consist of 1-2 words. For example, "Cheap Hotel"
Long-tail keywords – keywords with medium-low search volume and less competition, generally consist of 3 words and more. For example, "Cheap Hotel In Los Angeles"
When targeting keywords for your hotel website, try going for long-tail keywords because it's easier to rank and it's what people would type in the search box.
Before learning how to do keyword research for hotel, first, you would want to brainstorm some keywords ideas which are related.
For example:
Cheap hotel in Los Angeles
Best hotel in LA
Weekly hotels in Los Angeles
Motels in LA
You can use free tools like Google Keywords Planner and Ubersuggest to get started.
Easy Ways To Do Keyword Research For Hotel Website
Go to Uberbersuggest
Type in the term you have brainstormed, say "Best hotel in LA"
You will see the search volume, SEO difficulty, CPC. As you scroll down you will see other related keywords.
Next, check the keywords that have more search volume and higher CPC value.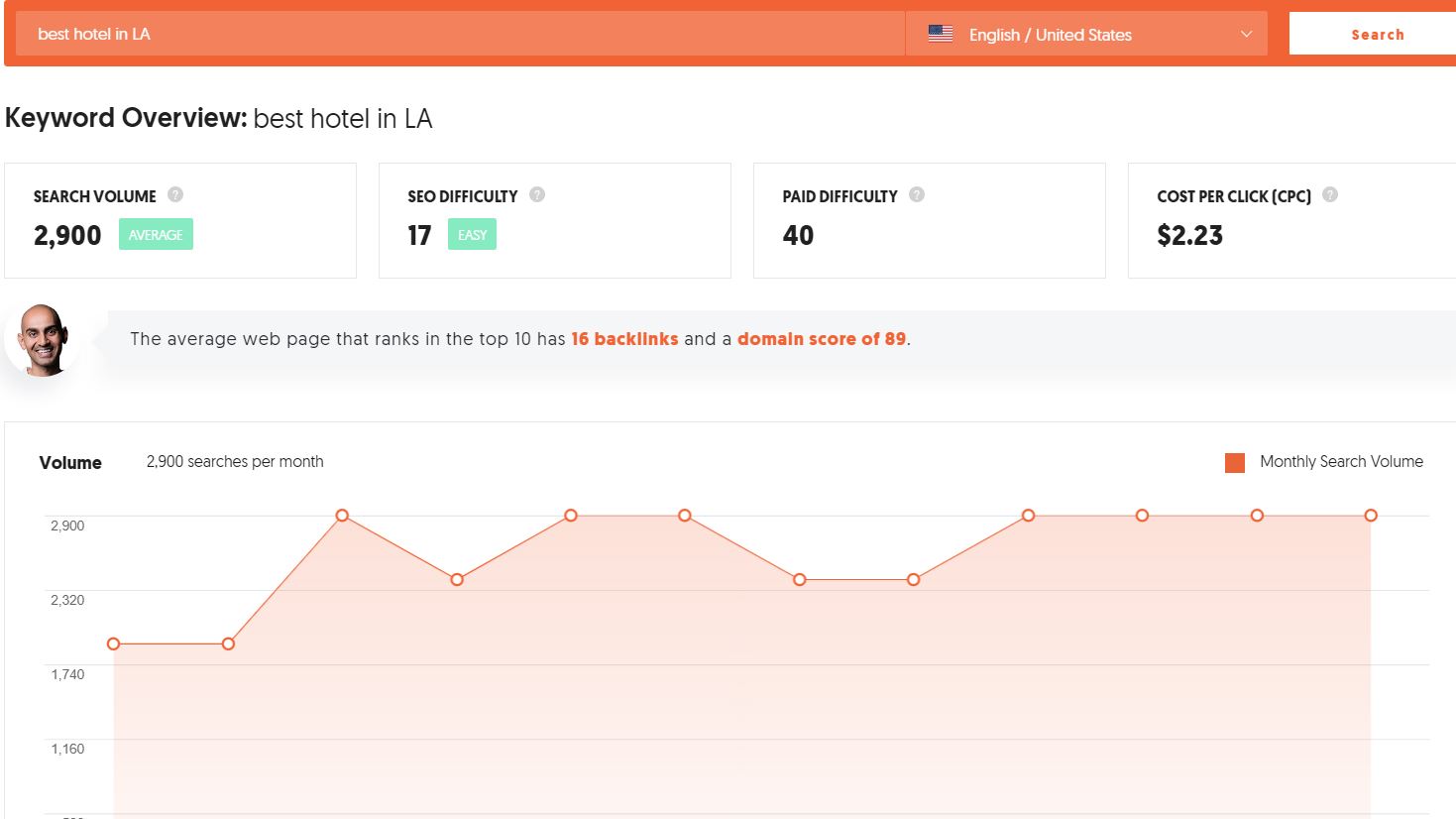 Those are your ideal keywords to target because, with high CPC, advertisers are willing to bid more for it, thus makes it valuable for conversion.

Find out the search volume of the listed keywords. Search volume is the amount or quantity of searches for a particular keyword or term.

Example: The search volume of 'Best hotel in LA' is 2900/month.
This means, 2900 searchers are searching on Google for this keyword per month.
Alternate Ways To Do Keyword Research
Another easy way to come up with more related keywords to your hotel is to use Google-related search features and auto-complete.
Go to Google and type in the term you have brainstormed
Scroll down to the bottom and you'll find the section "Searches Related"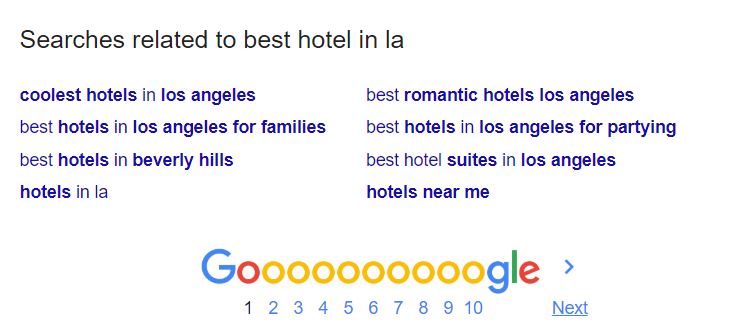 Type in the term you have brainstormed, and give a space. Google will give you auto-complete terms. These are the terms people are finding related to your keyword.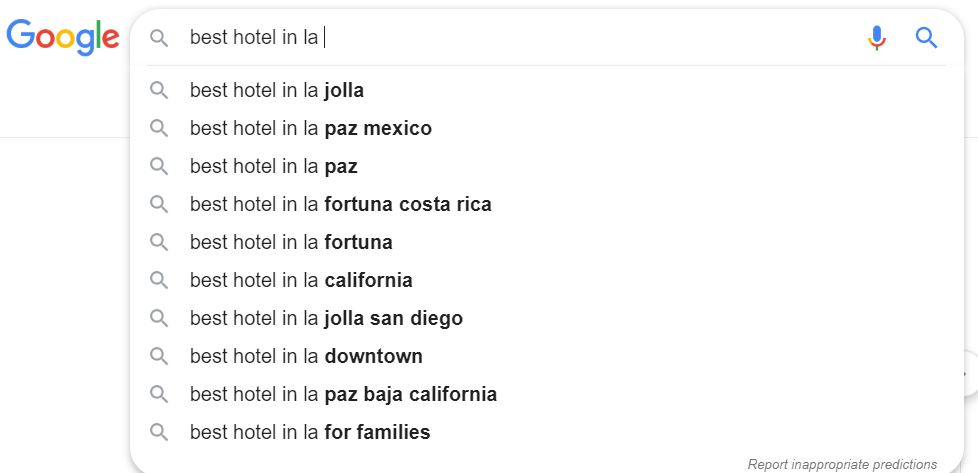 Try including these related and auto-suggested terms into your keyword list as they help improve the relevancy of your content and ultimately help you rank higher.
Additional Ways To Find keywords For Hotel SEO
Besides doing keyword research using the above method, by deriving the terms and ideas from what you've brainstormed, you can target other keywords that your competitors are ranking
To do this, simply:
Head back to Ubersuggest
Paste in your competitor's URL
Scroll down and see keywords they're ranking for. Check again for search volume & CPC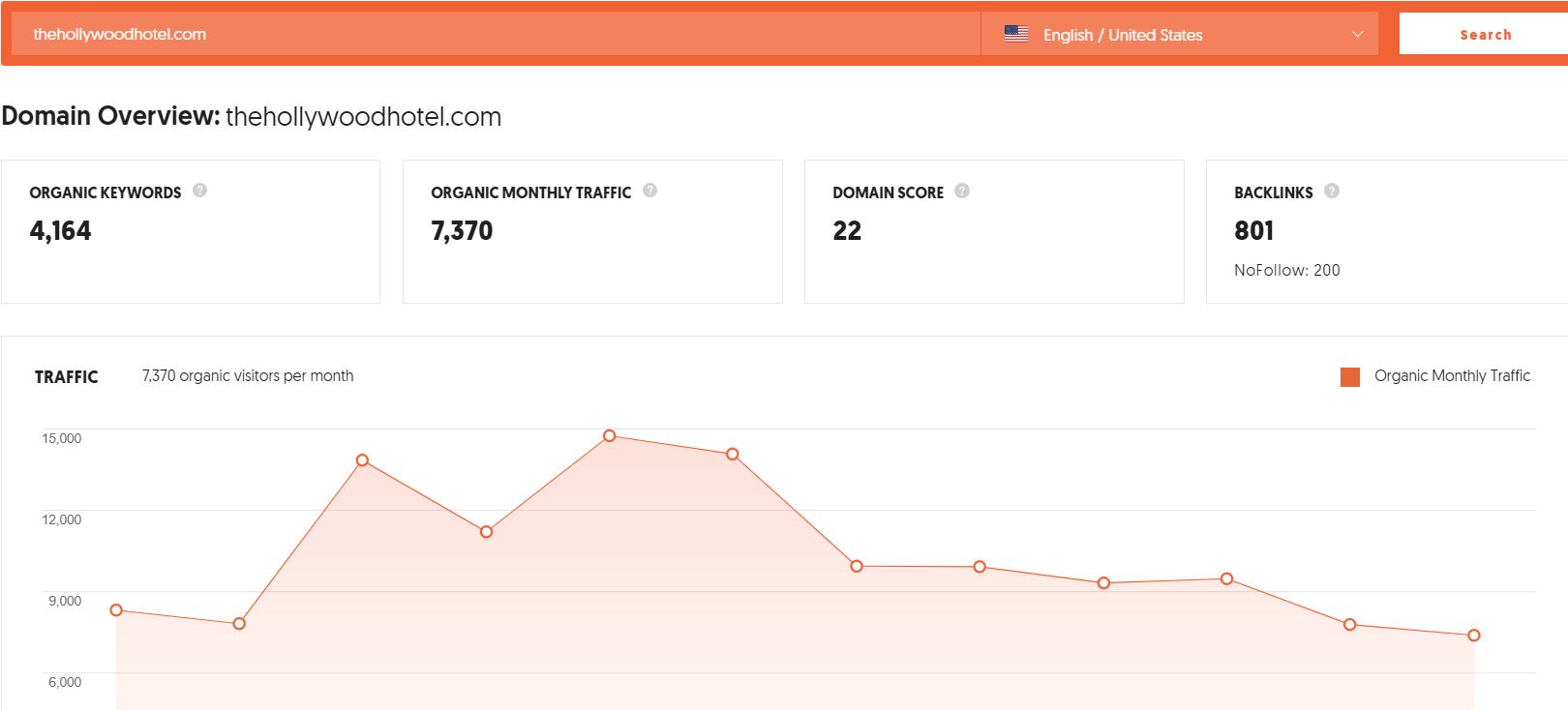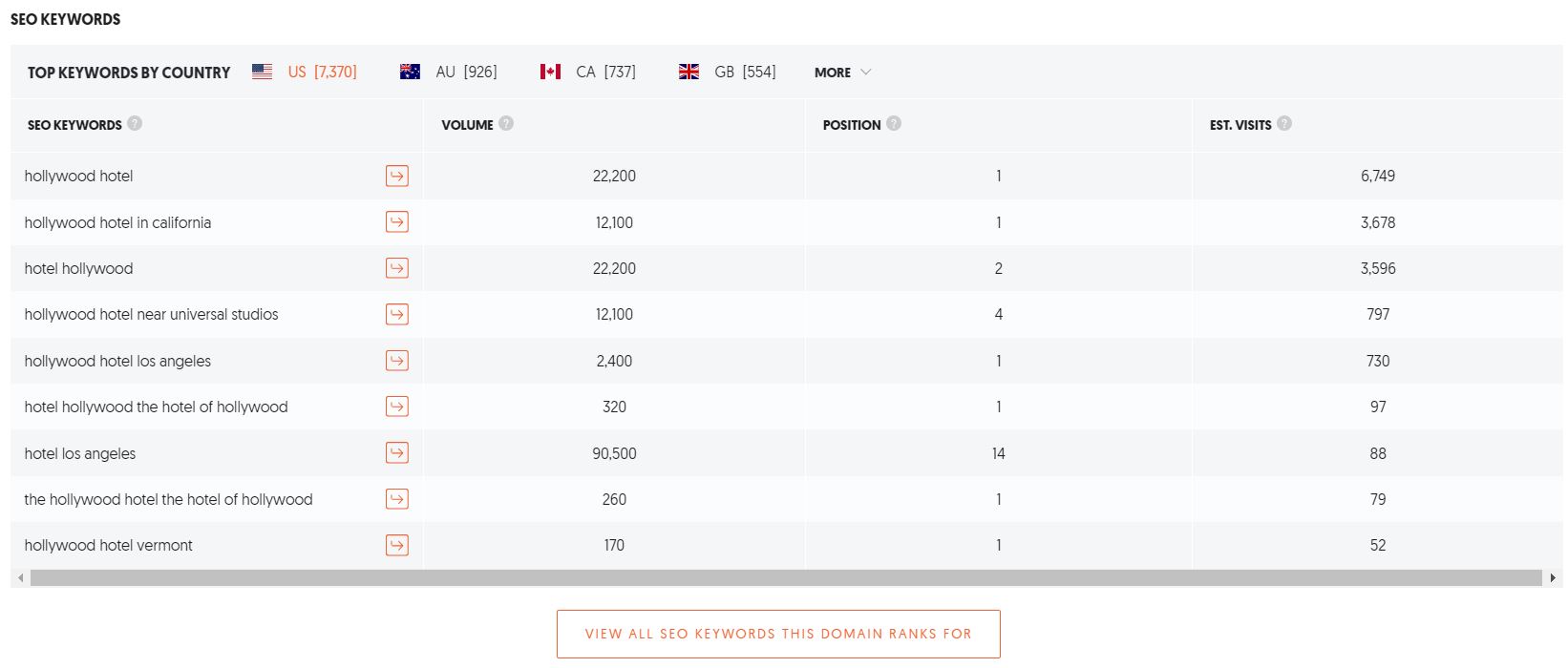 And that's all there is to the step. Keywords are one of the most important pieces in SEO as it helps to determine your hotel SEO strategies.
2. Optimize & Write Content
So you've got your keywords, next is to write and optimize the content.
Focus on writing high-quality content to help your hotel website rank higher
Target one main keyword per page. Structure your content into headings, paragraphs and bullet points. Add relevant images and multimedia to enhance the content.
Try writing a minimum of 1,000 words per content, to make the content comprehensive and in-depth. Google loves content that covers the topic extensively.
When writing, have your main keyword sprinkled across your content naturally. Don't stuff it too much as it may lead to poor user experience and a possible penalty from Google.
3. Work On The Page Title, Meta Description, And URL

Next up in SEO tips for hotels is to work on one of the most important, yet simple elements, which I call "The Search Engine's Frontline"
The title tag, meta description, and URL are the 3 elements of your hotel website that will only be displayed in the search results.
Without optimizing these 3 elements, no matter how good ranking your website is, you will not convert well.
Steps To Optimize Page Title
Include your main keyword right at the beginning (from left-hand side)
Add other related keywords to the title
Enhance the click-through rate by utilizing strong emotion words like "Best", "Cheap", etc.
Keep the length between 50-60 characters to avoid the title being truncated by Google.
Steps To Optimize Meta Description
Include your main keywords in the description
Describe what's the page is about in short sentences
Enhance the click-through rate by including call-to-action words like "Click here", or "View hotel rooms now"
Keep the length between 120-158 characters
Check out these tips to write a good headline copy to enhance click-through rate on your search result.
Steps To Optimize Hotel Website URL
Your URL should be clear and easily understood.
Clear URL: https://yourhotel.com/rooms/deluxe
Confusing URL: https://yourhotel.com/rooms.php?pageid=12
Include your main keywords Use "-" (dash), instead of "_" (underscore) to separate words. Keep the URL short and simple
4. Optimize Images
Images are crucial for hotel websites to showcase various important things like rooms, interiors, furniture, etc.
I know your website probably has tons of them. But do you know that you can win search engine ranking by properly SEO optimized your images?
Steps To Optimize Images For Hotel Website
Use meaningful image file names with your keywords.
Don't forget the alt tag; alt tag is used in HTML to give meaning to the image in code level. Specify alt tag of your images with keywords
Remember not to over-optimize though. For instance, if you have 10 images on a page, you don't necessarily have to include keywords in each and every one of them.
Just keep it simple and meaningful. Any related phrases to the keywords will do.
5. Add Schema (Structured Markup)
This is one of the secret but most effective tips for hotel SEO.
Schema markup is a form of micro-data that goes on your website that assists Google in understanding what your content is on a webpage.
It also gives users more relevant info in an organized manner.
For example, if you have a location schema implemented on your homepage, your hotel location may show up on Google search results in a form of
"rich snippet" or enhanced result.

How To Add Structured Data To Your Hotel Website?
Since schema requires you to work with your website at the code level, you might need to ask your developer to help you out or hire a freelancer from Fiverr or Upwork.
If you need to understand more about Schema, check out the Google Structured Data Markup Helper.
6. Have A Blog Section
Blog posts give you an opportunity to connect more with your visitors and importantly, help you rank for a higher number of keywords and on Google.
Blogs can be just about anything, from the top 10 lists to how-to guides and your hotel's latest news, it's primary aim is to educate and connect with your readers.
By having more content on your hotel website, you get a chance to target more related keywords, and could increase the conversion rate.
For example, if you're running hotel business in the Maldives, and you have an article on "Top 10 things to do in the Maldives", people who stumble on your article may read and have a look around at your site, thus they are likely to convert.
7. Connect Site To Google Search Console & Analytics
Google Search Console and Analytics are the 2 most important tools you should consider connecting to your hotel website.
Google Search Console is a free service offered by Google that helps you monitor, maintain, and troubleshoot your site's presence in Google Search results.
Most importantly, you use it to submit a sitemap to Google. A sitemap is basically a blueprint of your website. It lets Google understand your site better, thus, improve your SEO.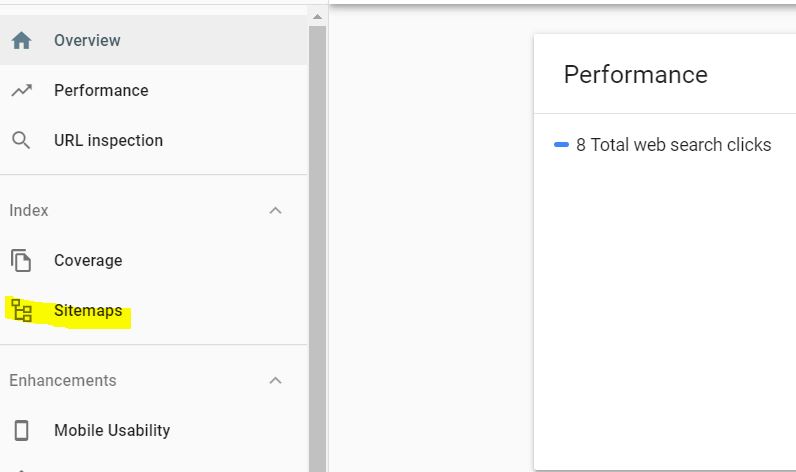 Steps To Submit Sitemap To Google
Sign in to Google search console
Select your Website
Click on Sitemap from the left sidebar
Add your Sitemap URL (Ex:sitemap_index.xml)
Click submit
Google Analytics is a web analytics service offered by Google that tracks and reports website traffic and goal conversion ( for example, number of pages visited per session, etc.)
With Google Analytics, you will be able to analyze how your visitors interact with your hotel website, and adjust your strategies accordingly, to meet the demand.
For both Search Console and Analytics, you need just your Google account to get started and setup. The process is easy and simple.
8. Make Sure Your Site Is Responsive
Do you know that 52.2% of people browse the internet using mobile devices?
So if your hotel website isn't optimized for mobile devices, you could be losing more than half of visitors.
Responsive here means your website is adjustable to different screen sizes, not just mobile devices.
Also, Google has favored sites that are responsive and optimized for various screen sizes. It's one of the important SEO ranking factors.
Consider using a responsive theme and web framework to make your website responsive and mobile-friendly.
Wondering if your site is mobile-friendly? Use Google's free mobile-friendliness test tool to find out.
9. Site Speed Is Important
Another important SEO tips for hotels is to ensure that your website loads fast.
According to the stats, a 1-second delay decreases customer satisfaction by 16% and reduces page views by 11%.
So make sure your hotel website is lightning fast. An ideal page loading time is 2.5-3 seconds. To ensure maximum speed, consider using a premium hosting company and optimize your image size.
Make sure your images are of JPEG file extension as it's the lightest and use tools like CompressJPG to reduce your image file size.
As for the SEO perspective, in 2018, Google officially declared that page speed would become one of their main ranking factors. So it's both for customer experience and SEO.
To test your site's speed, you can use free online tools like GtMetrix and Pingdom, which will tell you loading time, requests made and recommendations for improvement.
10. Have Proper Site's Structure (Technical SEO)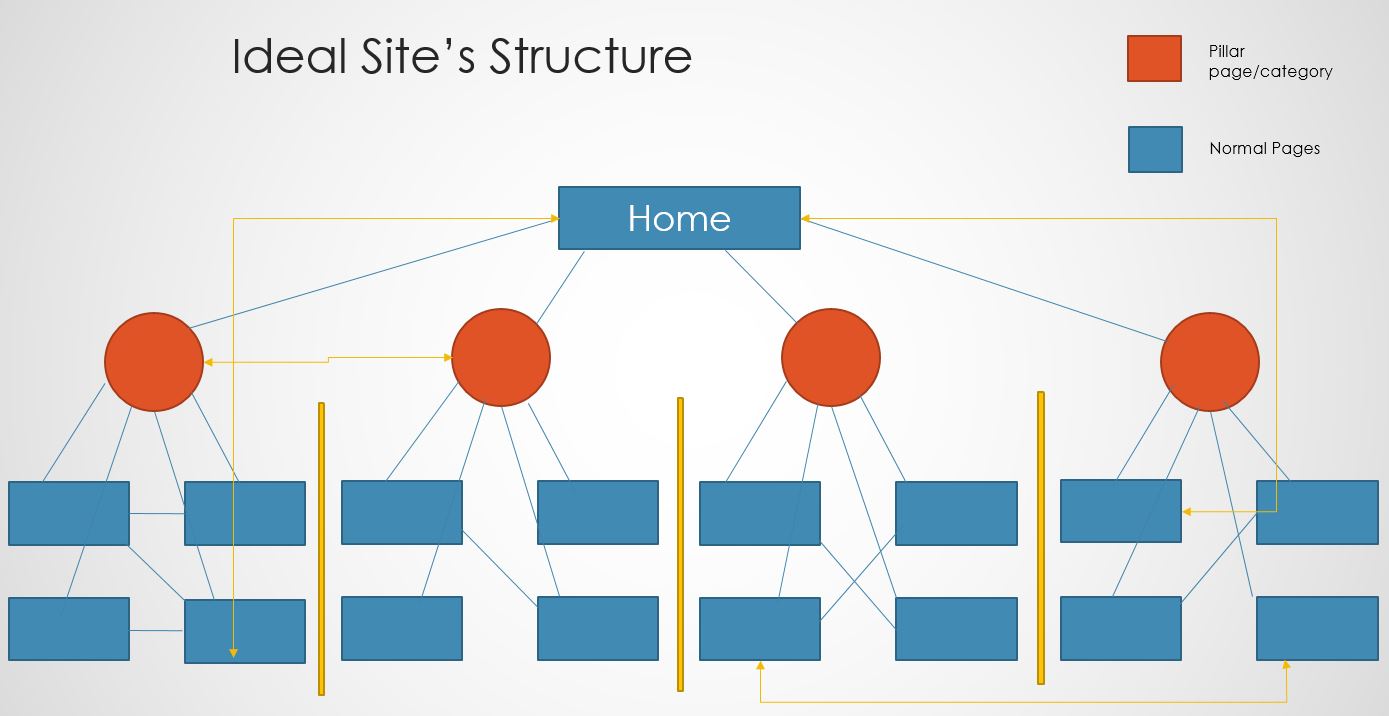 Having the proper site's structure is essential for Google and search engines to understand your website and enhance the user experience
Hotel websites are generally large and consist of multiple pages, sub-pages, and categories. So site structure is one of the most important things to consider in SEO for hotels.
The proper structure here means all the pages should be organized into groups and categories, connected with each other and user-friendly.
Ideal Site's Structure:
Keep a maximum of 3 clicks to your innermost page
Have an internal link to your important pages from your homepage
Internal link relevant pages on your site
11. Build Quality Links
As you probably know that backlinks are one of the most important SEO factors to help you rank your hotel website higher on Google.
With this, there are different kinds of a backlink to take into consideration. To get the most out of the links, you need to focus on building high authority and relevant backlinks to your site.
Low-quality links like comments, forums, web 2.0, PBN, etc. will do your site more harm than good.
One of the most effective ways of link building is through guest posting. Find relevant sites to the hotel, for example, room for rent, travel sites, etc.
Focus on quality and not quantity. A good backlink strategy can help skyrocket your hotel SEO.
12. Focus On Local SEO If You're A Local Hotel
If you're running a local hotel business, besides following the tips highlighted in this article, you need to further optimize the website for local SEO to improve the hotel online presence as well.
This includes things like claiming and optimizing Google My Business, listing your hotel website in local directories, creating local content for hotel locations, etc.
Google My Business is the most important at this point. This is because you can have things like hotel reservations, messaging, room availability and much more out of the box.
So it's one of the powerful tools to leverage along with your hotel SEO strategies.
To learn more, check out my local SEO for hotels article.
13. Form Partnerships
Next up in SEO tips for hotels to consider forming and joining partnerships with other same or similar businesses or brands.
For instance, joining partnership programs with big sites like Booking.com or Tripadvisor.com can help increase your hotel's online presence.
Also, since these sites rank very well on Google, your hotel can show up when customers search for hotels in the area you serve, via these sites.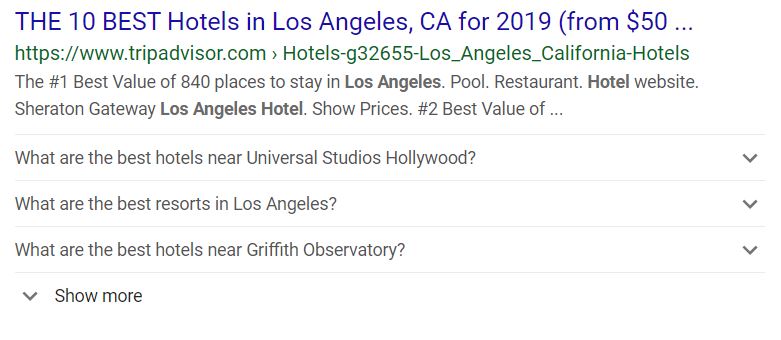 By collaborating with similar businesses, like a travel agency, you can generate additional sources of traffic via referral. This can help you earn backlinks from partner websites as well.
14. Formulate Content Marketing Strategies
Having great content marketing strategies can help you sort out important stuff on your hotel website.
For instance, planning on blog content or how to deliver an important message to the visitors is important in conversion perspective.
Pushing content into various channels like YouTube, podcast, social media, etc. helps you leverage online presence.
This is known as an omnichannel approach.
15. Leverage Social Media Power
Social media is becoming a trend in today's businesses. Big brands are utilizing social media to improve online presence and marketing.
Facebook and Instagram are the 2 most important social media platforms to consider for hotel SEO.
This is because strong social signals can help improve your search rankings and online presence.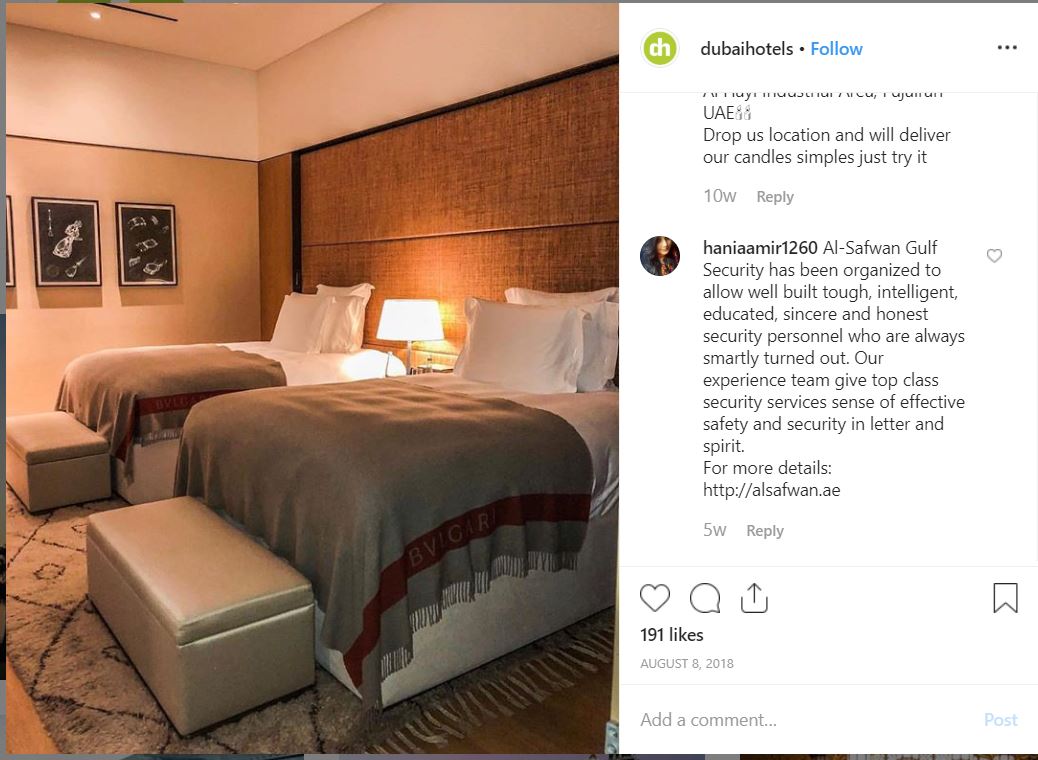 In terms of visibility, social media can be perfect for showcasing your hotel features.
Leverage features like Instagram stories, Facebook live features, IGTV and video marketing to improve engagement.
Use social media to connect with your audiences or potential customers.
Final Words
Phew! That was a long one. I tried my best to curate all the best SEO tips for hotels to help you rank #1 on Google.
After following the above points, you need to keep in mind that the SEO game takes to start showing results. You need to be patient and put in a consistent amount of work and effort to succeed.
That's all for it. Please let me know if your hotel website's ranking has improved after following the listed tips above