[Case Study] How I Helped This Affiliate Site Triple Their Traffic & Rankings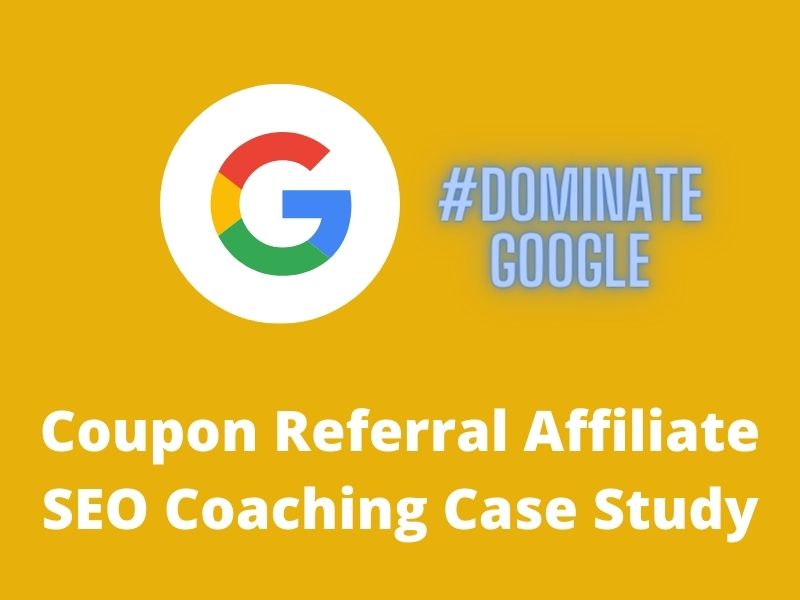 This is a case study of how I helped my client in the affiliate coupon referral niche triple his traffic and rankings through my SEO coaching program and with just 3 coaching sessions.
Just like any other of my case studies, I'm not going to reveal the website and keywords due to security and privacy reasons. But in this article, you will find some of my overview process of how I went about achieving the results along with various screenshots proof.
Project Background
The client and his partner run an affiliate coupon referral website where he promotes coupon codes for various financial companies and in exchange, gets the commissions from the commissions. Their goal was to rank higher for some of the big money keywords that are dominated by other big news sites such as Hindustantimes, etc. They also wanted me to run through their current SEO strategies and give my opinions.
The website was about 6 months old when they approached me with some of the keywords already ranking on pages 2 & 3 of Google. In this case, it's a partial match domain (PMD) that has the keyword in it.
Challenges
The 2 challenges that we faced are that it's quite a spammy niche where many competitors use all the dirty techniques to get higher rankings.
Secondly, as mentioned above, the niche is also dominated by some of the big news outlets that are ranking well due to their site's authority. So we needed to work smart and get our hands a bit dirty in the strategies.
The Campaign
Here are the overviews of how I approached the campaign:
On-Page SEO Optimization
The website's technical aspects were already on-point. The speed was quite impressive and the site structure was already good enough. So I moved on to the next step, which is the on-page optimization
As far as the on-page was concerned, it was already good enough. But I could still spot a few things that could be improved more.
This includes things such as:
Placing more important content higher up on the page
Sentence-level optimization using semantically-relevant keywords
Keyword count and variation optimization
Entity connection establishment
Other aspects that needed to be improved upon are things related to EAT (Expertise, Authoritativeness, and Trustworthiness) on the website, since the website is in the financial space, where the algorithm is quite strict compared to others.
So other things I advised him to improve on are:
Dress up the about page and show that they're an expert in their field
Proper author-bio setup
Connecting up with 3rd party sites using links
Off-Page Optimization
The site already had some good links pointing to some of the articles. But obviously, there was more room for improvement. So I suggested they get some links from trustworthy news sites through means such as PR and HARO to help build their off-page trust signals.
Another means of building backlinks that I advised was of course high-quality guest posts to sprinkle in here and there.
Results
Here are some of the screenshots of the results and our conversations
Our conversation on Discord, where they discovered me through one of the SEO groups there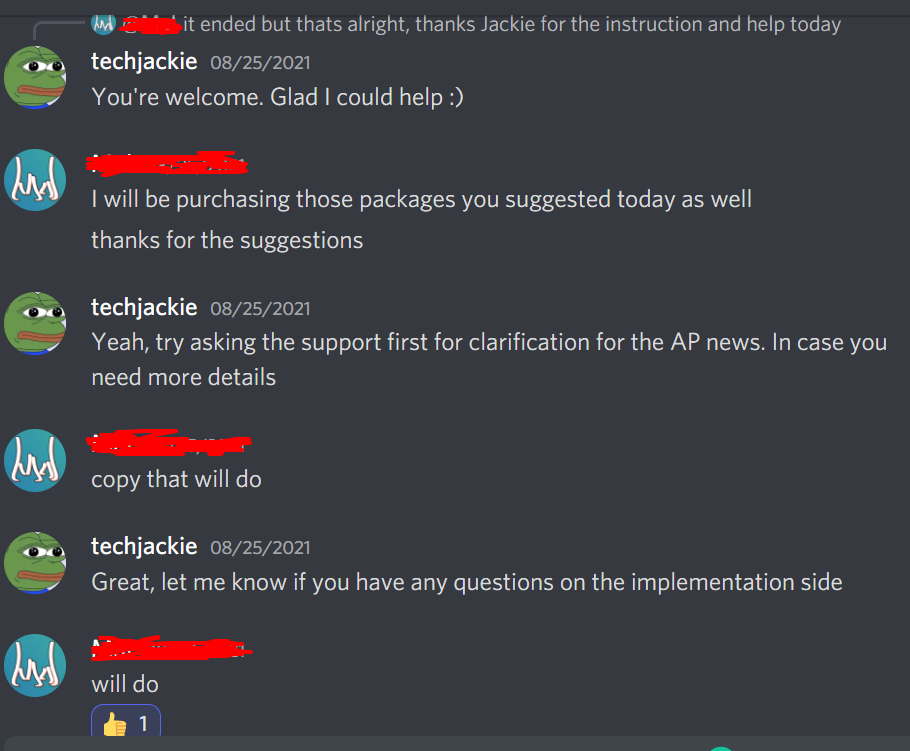 Traffic from SEMRush after 7 months

Some Rankings data from SEMRush after 7 months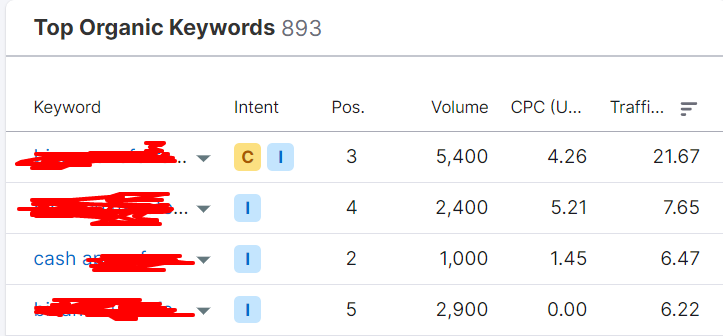 Looking For Results Like This?
As you can see, even if it has been over 7 months since they had a coaching session with me, their site is still performing well using the strategies that I taught – which means my methods are ever-green and long-lasting.
If you're looking for either an SEO service or SEO coaching, feel free to reach out to me at [email protected], and let's see how we can dominate Google together.