[Case Study] How I Helped This Ecom Store Triple His Sales & Traffic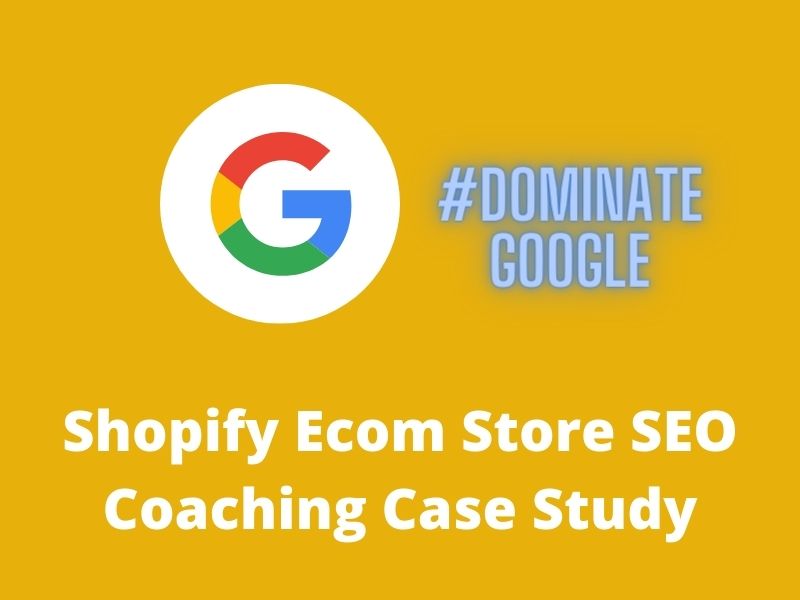 This is a case study of how I helped my client in the apparel e-commerce niche recover from the Google product review updates and helped triple his sales and traffic through my SEO coaching program with 8 coaching sessions.
Just like any other of my case studies, I'm not going to reveal the website and keywords due to security and privacy reasons. But in this article, you will find some of my overview process of how I went about achieving the results along with various screenshots proof.
Project Background
The client runs an e-commerce store built with Shopify in the apparel space, which is a very competitive space as the niche is dominated by big players like Amazon, Macy's, etc. The site only contains commercial pages, i.e. product and category pages, and no information pages at all. So any improvement to the traffic to the site results in a direct increase in sales.
The site had been stagnant for a while in terms of ranking and overall organic traffic performance on Google. It even got a slight hit in the Google Product Reviews update in December 2021. The site is quite well-known in the space and does have a bit of brand recognition.
Although there weren't any obvious signs of things that hinder the site back, except for some technical aspects, the site definitely needed some on-page and technical improvement.
Challenges
The two major challenges are 1. the site runs on the Shopify platform, which makes it quite difficult to adjust any technical aspects 2. The niche is quite competitive, as it's dominated by both big brands as well as Google's Shopping and SERP features.
The Campaign
Here are the overviews of how I approached the campaign:
After going through the site along with the client and understanding his goals, it became clear that the site wasn't well-organized in terms of site structure, and on-page. There were even some technical aspects that needed to be fixed as far as Shopify is concerned.
But since the site was quite a well-known brand in the space, I knew that these technical aspects could be addressed later. So first, we focused on the on-page of the site, by re-optimizing existing pages that already have some ranking and creating some new pages to help capture more keywords that resonate with the client's business.
So, some of the things I advised him to do are:
Placing more important content higher up on the page:

Making sure that you have your main keywords and other semantically relevant keywords higher up on the page is important for Google to understand what your page is about


Sentence-level optimization using semantically-relevant keywords:

By making sure that each sentence is properly optimized using semantically relevant keywords based on reverse engineering the competitors and using a proprietary tool that I created. You can use on-page tools like Surfer-SEO to help with the process.


Keyword count and variation optimization:

Making sure that I have used the right frequency of each keyword on the page. For example, the word "shirts", I made sure to check the competitors' average and see how many times I should use this word. You can again, use tools like Surfer SEO, but there's really no hard rule for this. I'd like to keep it a little lower than the average to avoid over optimization.


Entity connection establishment:

This is a special tactic that I used to help Google understand the website's entity better by essentially connecting the website to other properties via links and have a proper about us page to ensure that Google understand what the site is all about. What you can do here is have a proper about us page, with proper introduction to the business and things you do. For example, you can use the sentence like: "We are ABC and we offer XYZ". Use a simple sentence and tell Google who you are and what you do.


Usage of specific numbers, data points, and easy-to-digest language structure to communicate clearly to the algorithm:

Specific data points are much easier for the NLP algorithm to extract entities and understand the meaning behind the passage as compared to words.


Focus on optimizing the category pages by keeping in mind the search intent
Creating the right navigation structure for the proper flow of internal link juice:

Making sure that all the important pages are placed in the menu navigation makes it both easier and Google Bot to access those pages and also makes it easier for the internal link juice and relevancy to flow.
Technical SEO
Once we focused on the on-page and made sure that everything was right, the client started seeing immediate results. Old pages are ranking higher and new pages are ranking faster.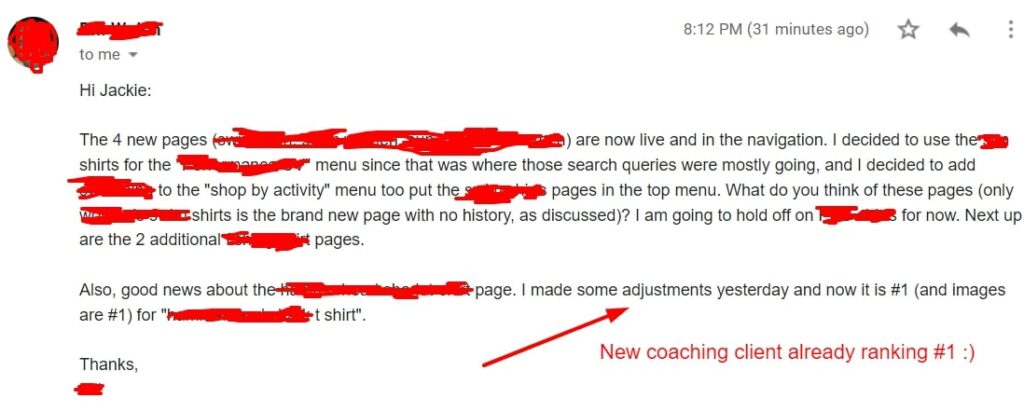 Then we focused on the technical aspects, by doing things as follows:
Removing duplicate pages by canonicalizing and deleting tag pages, URL parameters, and pagination pages
Merging pages that cannibalized each other in the rankings
No-Index non-critical pages
Off-Page SEO
We didn't focus much on the off-page aspects, as the site was already in a good position. Although the client doesn't have many backlinks, other of his off-page signals are quite on-point.
I advised him to build a couple of HARO links and looked into a couple of PBNs for some of the difficult keywords, which overall, helped the pages even further in the ranking.
Results
Here are some of the screenshots of the results and his testimonial
Google Search Console stats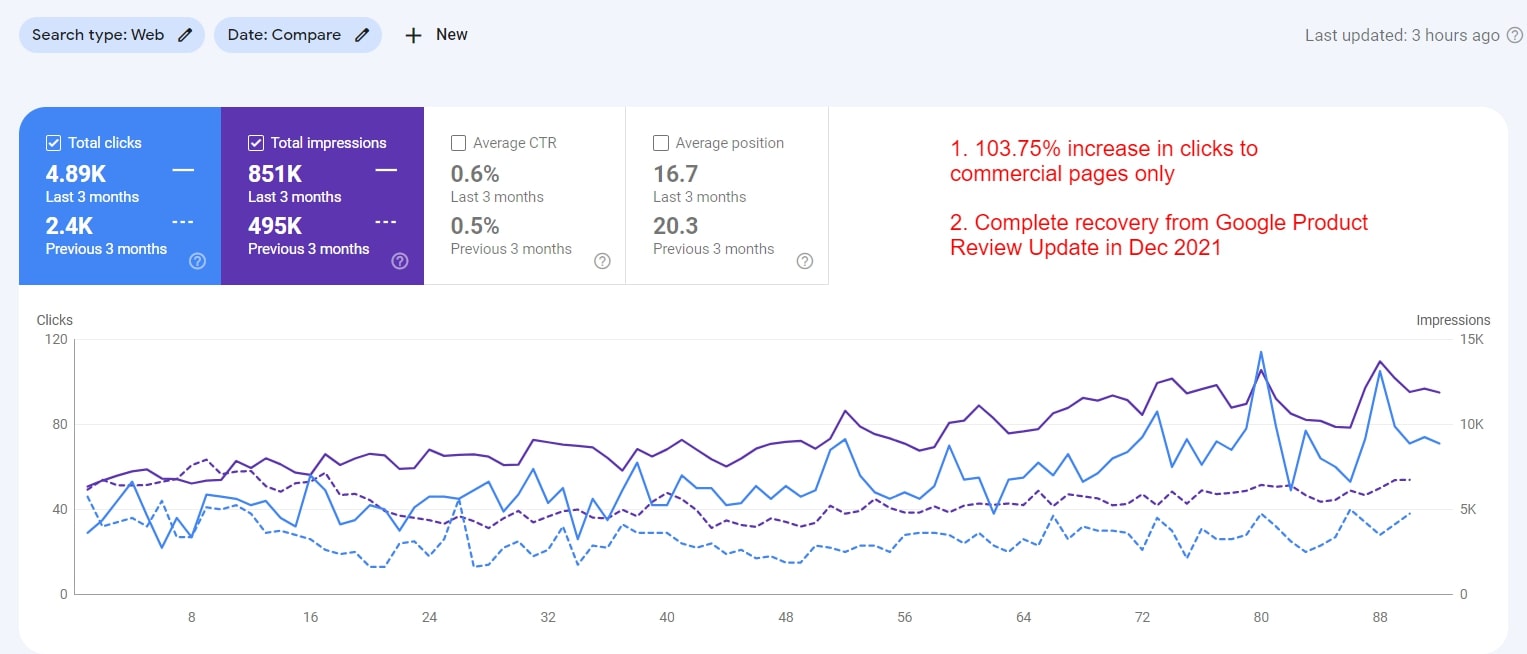 Google Analytics stats

SEMRush traffic

SEMRush keywords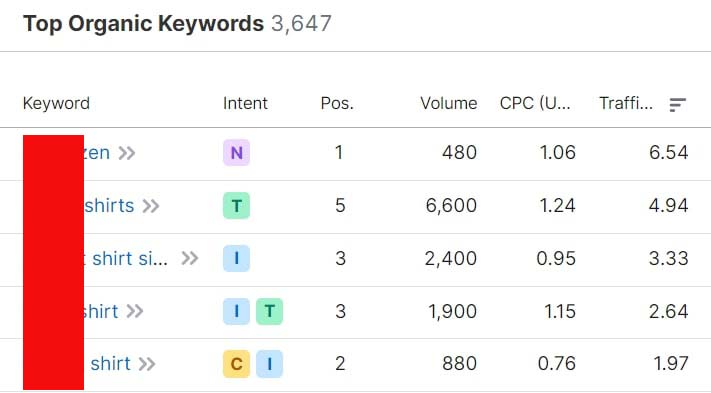 His testimonial
Want Results Like This?
If you're looking for either an SEO service or SEO coaching, feel free to reach out to me at [email protected], and let's see how we can dominate Google together.