[Case Study] How I Helped This Affiliate Site Recover From Product Review Update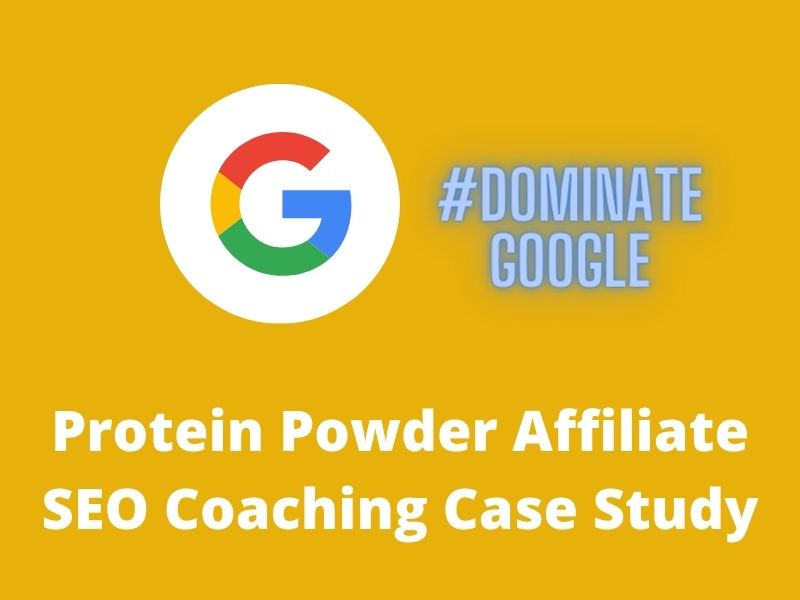 This is a case study of how I helped my client in the affiliate protein powder niche recover from the Google product review updates and helped to put his site on track through my SEO coaching program with just 2 coaching sessions.
Just like any other of my case studies, I'm not going to reveal the website and keywords due to security and privacy reasons. But in this article, you will find some of my overview process of how I went about achieving the results along with various screenshots proof.
Project Background
The client runs an affiliate protein powder review website where he just publishes content on things like "best X protein powder reviews". So mainly, the website is a commercial-oriented site with very minimal information content.
The site got hit by the April 7th, 2021 Google Product Review update which was rolled out with an aim to reward sites that provide in-depth and expertise reviews on products, rather than thin content that simply summarizes a bunch of products. You can read more about the product review update here.
The client here clearly did nothing wrong with the way he writes his content. But just that it wasn't good and clear enough for the algorithm to recognize that he's the expert in the field.
Challenges
One of the biggest challenges of this campaign was that the client was low on budget, so he couldn't afford to spend much money on links to go against some of the big players, as it's quite a competitive niche. But nevertheless, we manage to pull off wonderfully and got the site to great positions and traffic.
The Campaign
Here are the overviews of how I approached the campaign:
After looking into the site as well as his competitors who benefited from the update, one of the issues was that his site didn't have many backlinks at all, which I addressed to him.
However, he mentioned that he didn't have enough budget for links, so our main focus would be on the on-page instead.
As far as the on-page was concerned, he already had written good quality content. But overall, his content wasn't easy-to-digest for the algorithm. So our main priority was to make sure that the content is clear, crisp, and thoroughly optimized in an expert manner.
So, some of the things I advised him to do are:
Placing more important content higher up on the page
Sentence-level optimization using semantically-relevant keywords
Keyword count and variation optimization
Entity connection establishment
Usage of specific numbers, data points, and easy-to-digest language structure to communicate clearly to the algorithm
Results
Here are some of the screenshots of the results and his video testimonial
Traffic from SEMRush

Keyword rankings from SEMRush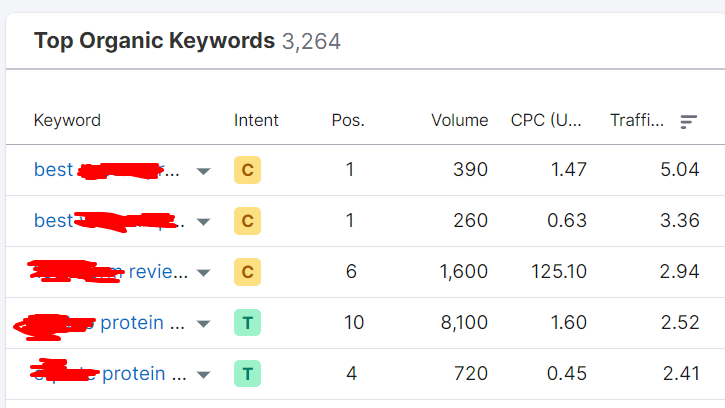 His latest DR score for the backlinks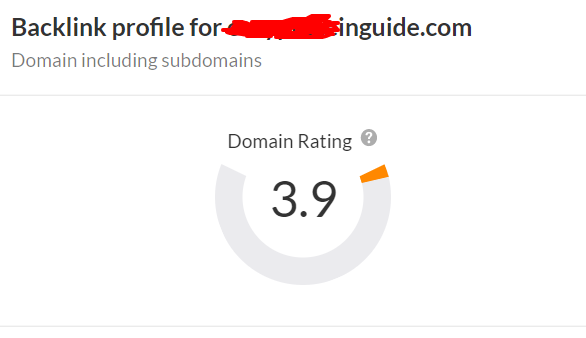 His video testimonial
Did You Get Hit By Any Algo Update?
As you can see, with the right techniques, even without a big budget to spend on things such as links, you would still be able to pull off significant results, even in competitive niches like the above example.
If you're looking for either an SEO service or SEO coaching, feel free to reach out to me at [email protected], and let's see how we can dominate Google together.